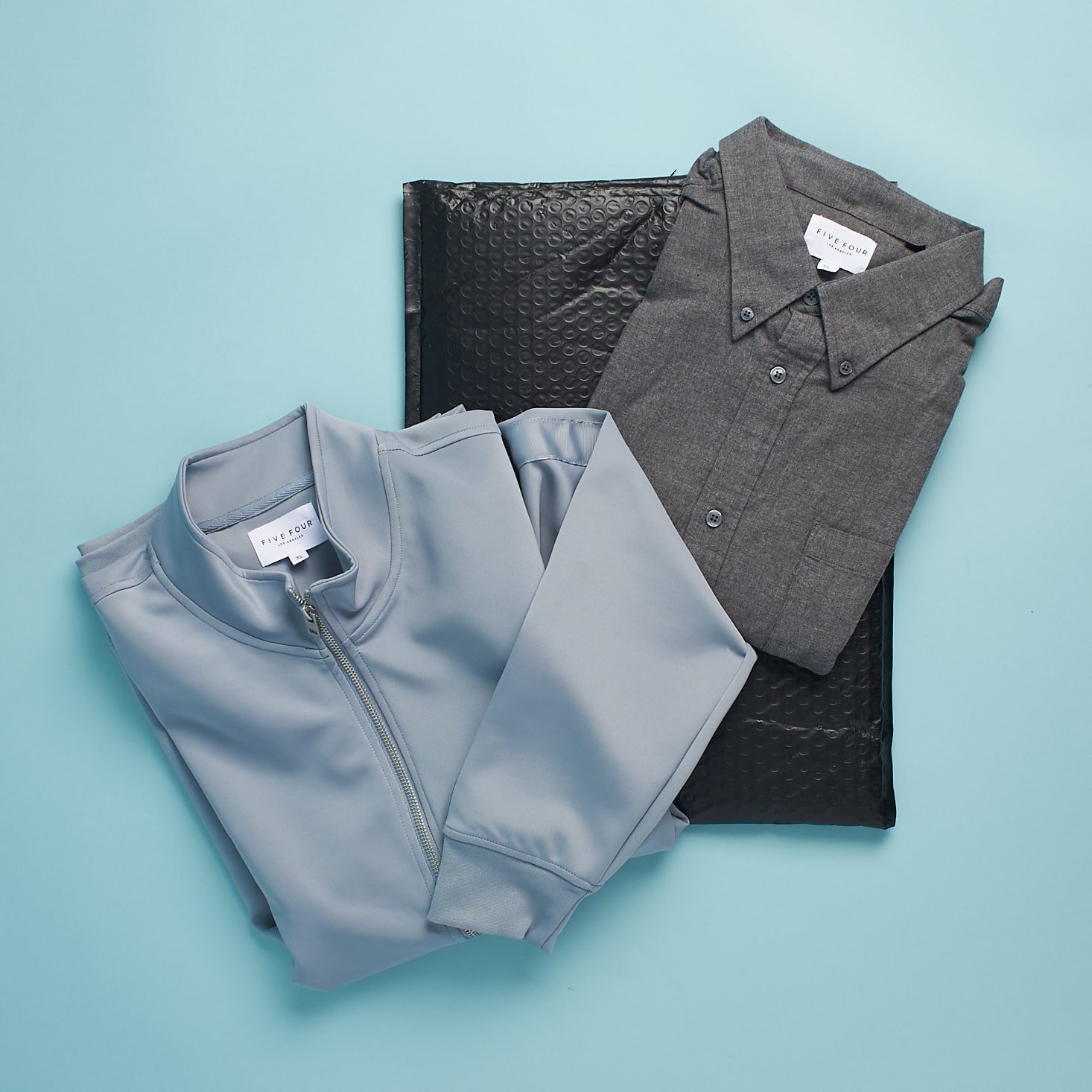 Clothing subscription services like Stitch Fix have revolutionized shopping in the 21st century. Now, you can try out curated clothing at home with the help of your own personal stylist every month. But, since there are tons of clothing subscription services these days, picking the right online personal styling service can seem like a challenge. So, we decided to help!
Below you'll find our readers' top choices for the best online styling services and best clothing subscription boxes in 2023. We've included options for women, men, and kids of all ages. The following brands have the best online personal stylists out there who will help you every step of the way in upgrading your wardrobe.
Top Online Personal Styling Services in 2023:
The 14 Best Online Personal Styling Services in 2023
Brands with Options for Women and Men
Best Clothing Subscription Box Overall
Stitch Fix is the most popular personal styling service for women, men, and kids. You'll take a detailed survey about your personal style preferences, sizes, price ranges, and more. Then, an online personal stylist will then send you 5 clothing and accessory items personalized to your style.
Stitch Fix lets you try everything on at home, and then keep only what you love. Returns are free, and you'll get 25% off if you keep all 5 items in your Stitch Fix box.
Stitch Fix is a super affordable clothing subscription box compared to most other brands, which is why our readers constantly vote it as the best clothing subscription box across the board every year.
Sizes: Women 0-24W & XS-3X, men XS-3XL, and kids 2T-14. You can also get maternity sizes 0-16 & XS-XXL (all three trimesters and post-baby) as well as bump-friendly items in sizes 1X-3X and 14W-24W (second trimester and post-baby).
Pros
Options for women, men, and kids
Wide range of sizes
Clothing is affordable
Cons
Charged styling fee even if you don't keep items
Not ready to buy? Add it to your Or, if you want to learn more, check out all our
Stitch Fix reviews
.
Best for a Variety of Clothing Types
Editor's Note: Wantable's public webpage for Men's Active Edit is currently down. However, they still offer their men's collection!
Wantable is a personal styling service that sends high-quality clothing and accessories based on a user's style profile after taking a style quiz. There is a $20 styling fee that is applied to any purchase made from your "Edit" and if you keep 5 or more items, you receive a 20% discount as well.
Wantable offers 3 different styling subscription services for women: Style, Active, and Sleep & Body. Style includes a large variety of curated apparel and accessories for everyday wear, whereas Active is focused on technical and athleisure styles, and Sleep & Body is dedicated to sleepwear, loungewear, lingerie, and the like. And, there's also Men's Active Edit which offers performance and loungewear for working out and kicking back.
Each styling service allows members to try out different styles at home before committing to their purchase. This means members can try 7 clothing and/or accessory items handpicked just for them before buying them.
Sizes: Women's XS-3X & 0-24W, Men's S-XXL
Pros
Try 7 items per box
Large variety of clothing types and styles
Everyday options plus activewear, sleepwear, and more
Cons
Still charged styling fee even if you don't keep items
Best for Business Casual Clothing
UrbaneBox is a monthly subscription for clothing and accessories. The overall vibe has a business casual feel, but there is plenty of room for different dress codes.
Each month, a stylist sends you 2-3 staple items based on your preferences that are yours to keep. And, UrbaneBox offers a demand feature that lets you request additional clothes at any time.
Sizes: Women's casual shirts XS-XL, men's casual shirts S-XXL, women's pants 00-16, women's dresses 00-15, women's shoes 3-14, men's shoes 8-14, men's waist 28-40, men's inseam 29-34, men's dress shirts 14-18 (32-33 through 36-37), men's blazers 36S-44L, and more!
Pros
Options for women and men
Get clothing and accessories
Ideal for business casual clothing
Cons
Not as size-inclusive as other options
Not ready to buy? Add it to your Or, if you want to learn more, check out all our
Urbane Box reviews
.
Best Smart Closet and Personal Styling App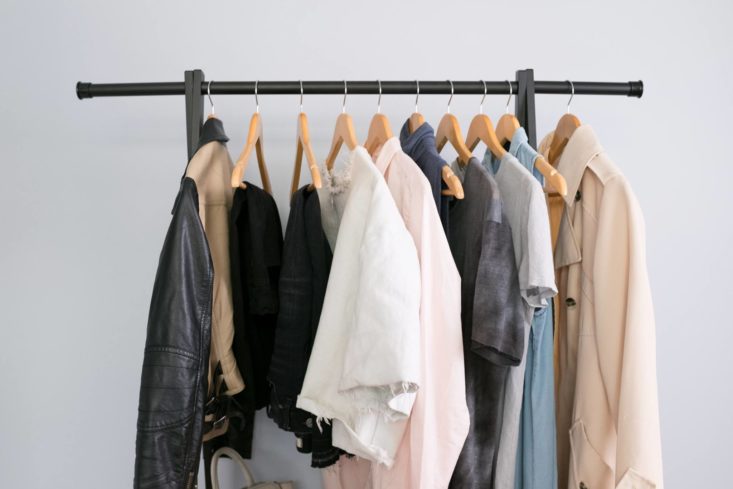 Cladwell lets subscribers have access to their own smart closet where they can create, edit, schedule, or track outfits, as well as work with their own stylist. It's basically like a Wayfair for capsule collections!
Cladwell's app lets you create endless outfit possibilities with features like 35+ free capsule wardrobe templates and the ability to browse 15,000 + clothing items and accessories. You can even track your cost per wear, remove clutter with personalized style analytics, and separate your clothes into "capsules" based on your activities, seasons, or trips.
If you sign up to work with a stylist they'll provide assistance with getting your smart closet set up, creating outfit lists and custom capsules, and shopping for you. All styling services are provided directly inside the app and you can communicate with your stylist via text or email.
Who's This Box For? All sizes for women and men since you can link to specific stores.
Pros
Options for women and men
Perfect for creating your own capsule wardrobe
Get clothing when you want it
Cons
No surprise factor like other services
Not ready to buy? Add it to your Or, if you want to learn more, check out all our
Cladwell reviews
.
Brands that Focus on Women
Best Clothing Subscription Service for Renting Designer Brands
With an Armoire membership, you get exclusive access to rent an endless wardrobe of high-end brands (think Paige, Yumi Kim, Joie, DVF, etc) delivered to you to wear and return when you want. Shipping and dry cleaning are free! There are clothes available for all aspects of your life—from work to weekends, parties, and everything in between.
Using a combination of stylists and algorithms, Armoire learns your style so you don't spend forever browsing. Armoire has 3 tiers of membership, offering plans that send 4 or 7 items per box once a month, or the unlimited plan that allows ongoing swaps where you receive 6 items at a time.
Sizes: Women's 0-3X and maternity
Pros
High-end, designer clothing
You select pieces before they're shipped
Eco-conscious shipping and packing
Cons
Individual clothing items cost more than other services
Active Deal
Get $40 OFF/33.6% off 1 month of the 7-item plan OR 50% OFF 1 month of the unlimited plan.
Use Coupon Code
7MSA79 or MSAUNLIMITED50
Try Armoire
Not ready to buy? Add it to your Or, if you want to learn more, check out all our
Armoire reviews
.
Short Story is all about helping women 5'4'' and below discover new styles that actually fit and aren't just from the kids' department. Each box contains 5-6 different pieces like tops, jeans, pants, dresses, and more.
There's a $25 styling fee for every box and you only pay for the pieces you decide to keep. Thankfully, your styling fee gets credited towards anything you keep from your current box, and clothing items range from $35-$150+ per piece.
Sizes: Women's 00P-20P
Pros
Dedicated to petites
Sizes 00P-20P
5-6 pieces per box
Cons
Charged styling fee even if you don't keep anything
Best Clothing Subscription Service for Long-Term Rentals
Le Tote lets you try a new set of separates, dresses, and more on a monthly basis. Keep the pieces as long as you'd like — once you return them, you'll be eligible for a new set of items but the frequency depends on the membership you have.
You can get one or unlimited totes per month, depending on your membership plan. We like that Le Tote features familiar fashion-forward brands like Calvin Klein, Free People, and Rachel Roy.
Choose to receive 4 items of clothing per month or 3 items of clothing and 2 accessories. They even offer laundry services through their environmentally friendly cleaning process.
Sizes: Women's XS-XXL (0-16) and maternity
Pros
Try out clothing and accessories
Unlimited totes each month
Keep as long as you like
Cons
No tall, petite, or plus sizing
Not ready to buy? Add it to your Or, if you want to learn more, check out all our
Le Tote reviews
.
Best Online Stylist Service for Plus-Sized Apparel
Skip the mall and save time with Dia & Co, the personal styling subscription made just for plus women! Each box includes 5 trend-savvy styles picked to fit your unique preferences.
Keep what you love and return what you don't. We're smitten with all of the super-cute patterns and colors they offer, but you'll also find plenty of beautiful basics and understated looks.
Sizes: Women's 0X-5X (10/12-30/32)
Pros
Plus size styling service
Great range of sizes
5 items per box
Cons
Still charged a styling fee even if you don't purchase any items
Not ready to buy? Add it to your Or, if you want to learn more, check out all our
Dia & Co reviews
.
Brands that Focus on Men
Best Online Stylist Service for Men
Menlo Club is a monthly men's clothing subscription that sends casual, classic, and fashion-forward garments styled to your tastes. You'll take a survey to start your fashion journey. Then, a stylist will curate 2-3 items per month from brands like Five Four, Grand AC, and New Republic.
Unlike other personal styling services, Menlo charges a straight $60 per box and does not allow returns, except for size exchanges. Members will receive up to 25% off items in the Menlo House online store and free shipping on all orders.
Sizes: Men's Clothing S-XXXL, Men's Shoes 7-15
Pros
Receive 2-3 items per month to keep
Large range of sizes for men
Brands include New Republic, Five Four, and Grand AC
Cons
Not ready to buy? Add it to your Or, if you want to learn more, check out all our
Menlo Club reviews
.
Best Clothing Rental Subscription for Men
Image via Taelor.
Taelor, which acquired the former Mr. Collection, is a personal styling service for men. They'll collect your sizing and style information from your style quiz or one-on-one consultation calls, then you can provide feedback to the curated collection from 200 brands. From there, you can wear up to 5 or 10 clothing items per month without buying them.
Unlike traditional services, you can wear what you get for weeks without buying them. Other personal styling services expect pieces to be tried on and sent back, not worn out and about.
Sizes: Men's S-XXL in slim fit, regular fit, and more
Pros
Change your wardrobe whenever you want
Rented items can be purchased at a discounted price
Reduce clutter at home and support sustainability
Cons
Uses an AI stylist, which certainly isn't as personable
Not ready to buy? Add it to your Or, if you want to learn more, check out all our
Taelor reviews
.
Image via our review.
If you're sick of clothing subscription boxes that only offer a run-of-the-mill selection, then Trendy Butler is what you need. Each monthly box comes with $150+ worth of men's clothes for only $65 per month.
You can expect to receive 2 items which may include clothing like a hoodie and pants, or a button-up and a sweater. Brands you may come across in your monthly delivery include Eleven Paris, Civil Society, Tailor Vintage, Stitch's Jeans, Zanerobe, WeSC, Superdry, and Antony Morato.
Sizes: Men's S-XXL in tops, 29 through 44 in the waist, and inseam sizes can range from 30 to 36
Pros
Clothing is high-end
Keeps up with the latest trends
Relatively affordable
Cons
Brands that Focus on Kids
Best Clothing Subscription Box for Kids
Kidpik is a clothing subscription box that provides styling services for toddlers and kids. Before your first box, you'll need to take a 3-minute style quiz. Then, one of their online personal stylists will curate a box with 6-12 items that make up to 2-8 coordinated outfits.
You'll pay a fee of $20/month and also pay for the clothing you keep. If you choose to keep all items in your box, Kidpik will give you 25-35% off!
Sizes: Clothing for ages 12M - 16XXL, shoes in 7 toddler – 6 youth; shoes for sizes 7 toddler-6 youth
Pros
Options for most kids ages
Discounts when you keep all box items
Receive up to 12 items per box
Cons
Not ready to buy? Add it to your Or, if you want to learn more, check out all our
Kidpik reviews
.
Best for the Whole Family
Image from our review.
Wee Blessing is primarily a kids' clothing subscription box, but they also offer options for teens and adults as well. You'll start by telling them about your preferences. Then, you'll be sent a styled box of clothing at 40-60% off regular retail prices.
You'll have 10 days to try it all on and determine what you want to keep. You'll be charged for only those items and can send everything else back for free.
Wee Blessing also has a "like new" program, which sends gently used second-hand clothes for you to explore. The like-new clothing is $4 per item, charged upfront. It's an excellent way to reduce waste — particularly if your kid's fashion preferences (or your own) seem to change every week.
Sizes: Ages newborn to 17 for kids, 00 to 3x and maternity for women, XS to 3XL for men
Pros
Clothes for the whole family
Can purchase second-hand clothes to save money
Only charged for what you keep
Cons
Number of items varies per box
Not ready to buy? Add it to your Or, if you want to learn more, check out all our
Wee Blessing reviews
.
Best Kids' Clothing Subscription to Also Return Their Old Clothes To
Image from our review.
Before launching fully into Rockets of Awesome, you'll be required to fill out a style quiz to indicate your child's sizes and style preferences. A personal stylist will then hand-select 5, 8, or 12 clothing items to send to your kiddo each month.
Parents can also review their selections and swap out any items prior to shipment. Your child will try on the clothes at home, and you can send back anything to Rockets of Awesome that doesn't work. As with Stitch Fix, the $20 monthly styling fee applies to any items you keep.
In addition to newly expanded size offerings, Rockets of Awesome now has a Rockets Reverse program. Mail them clothes your kid has grown out of to earn credits that can be used toward future purchases!
Sizes: 2-14 for kids, and 0-24 months for babies and toddlers
Pros
Newborn through age 14
See ahead of time what you'll get
Earn credits by sending old clothes to them
Cons
[/list_entry]
Factors We Considered When Reviewing These Online Personal Stylist Services
If you're looking for a clothing stylist online, you probably have a few expectations: You'll get immediate access to clothes you want to wear, you'll be able to return anything you don't like, and you won't overpay for the experience. We think those expectations are fair — companies like Stitch Fix have built their reputations by offering simple, streamlined experiences (and awesome clothes).
To create this list of the best personal stylist subscriptions, we researched each company to determine how their processes work. We also read through feedback from My Subscription Addiction readers (if you're one of those kind people who left reviews, thank you — and if you've tried any of these subscriptions, remember, you can always leave your review to help other people make the best possible decisions).
Some of the factors we considered included:
Simplicity - If you read through this entire list, Stitch Fix and other personal stylist alternatives use the same approach; subscribers pay a small monthly fee, which is credited towards the cost of any items they keep. We tried to include a few stylist box subscriptions with different approaches, but we also wanted to ensure that every service offered an easy-to-understand ordering process.
Quality and Pricing - Great clothing is always a worthwhile purchase, but price tags don't always indicate quality. We chose stylist boxes that justified their fees by offering an excellent value compared to retail pricing, special discounts, and other perks. Since Stitch Fix's competitors make up most of this list, we chose companies with personal styling fees roughly equivalent to what Stitch Fix charges.
Customer Attentiveness - When you're paying for a clothing stylist, you want customized outfits that make sense for you, but you also want someone receptive to your opinions and directions. We prioritized companies with excellent customer service reputations. Your user reviews helped tremendously; they didn't make the list if a company has a record of ignoring customer complaints.