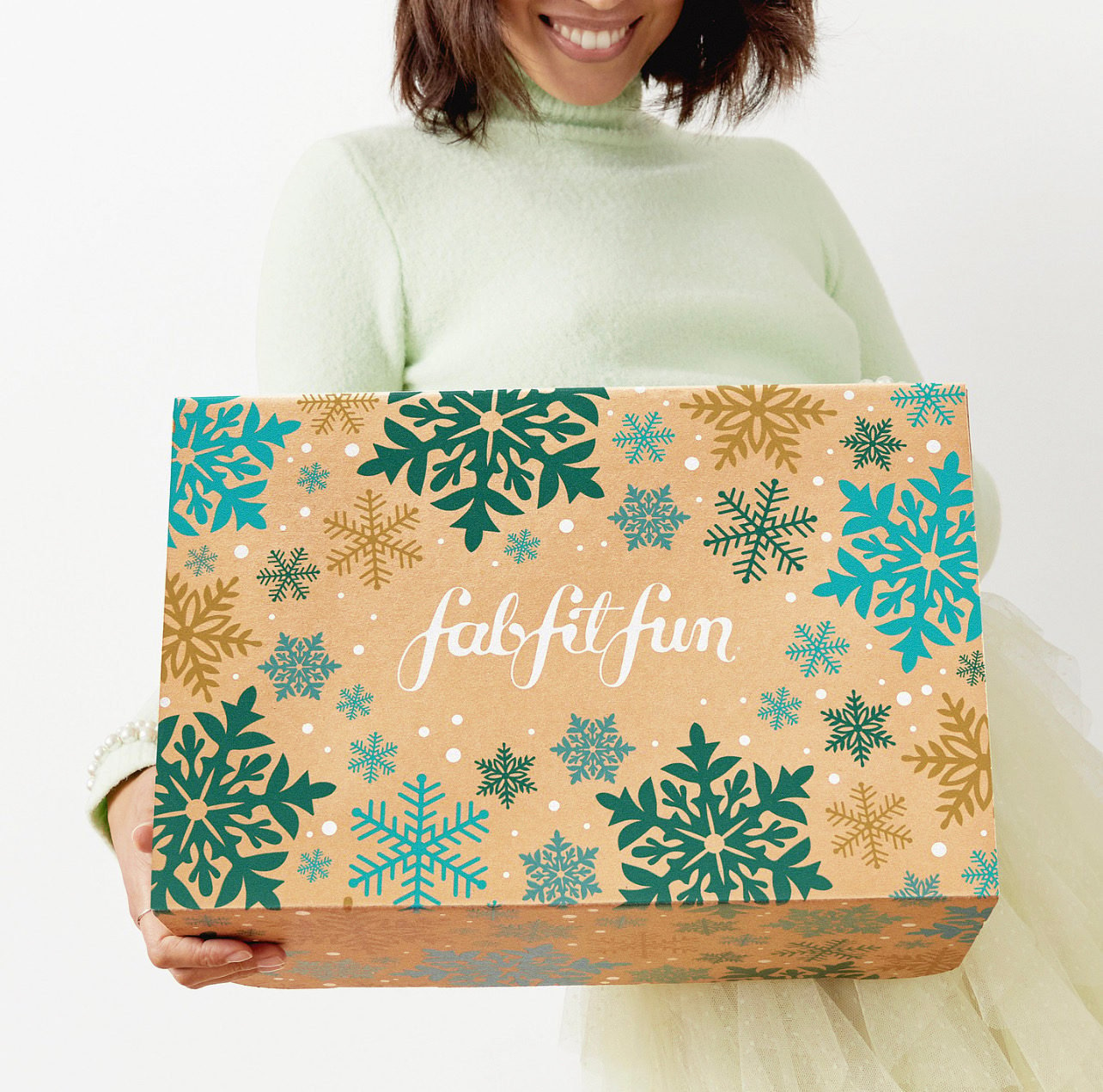 FabFitFun
1034 Ratings | 175 Reviews
The FabFitFun Winter 2021 Box is coming soon. They're spacing out their spoilers over two weeks, and revealing them according to various themes. The first spoilers were for the 'Tis the Season theme (found here and here). The next theme was the Elevated Comfort (found here). The latest theme? Fantastical Finishes!
What are the Fantastical Finishes theme products in the Winter 2021 Box?
Do your thing – it's your time to shine. Getting glam has never felt more fine!

We're confident these products are going to have you feeling and looking your best for all those holiday parties, family photos, and NYE! Which one will you choose? 
If you've been waiting for beauty, skincare and hair products to show up, this set of spoilers is for you! The spoilers from the Fantastical Finishes theme include a retinoid serum, pretty palette, scalp treatment, hair cream, heat protectant and satin bonnet duo.
1. Sunday Riley A+ High-Dose Retinoid Serum ($85 Value)
Combining 5% retinoid ester blend, 1% liposomal-encapsulated retinol blend, and 0.5% blue-green algae with natural, retinoid-alternative activity, this serum fights the signs of aging and improves the look of congested and UV damaged skin. Encapsulated CoQ10 helps to improve the appearance of aging or damaged skin, while rare, Hawaiian white honey, bisabolol, cactus extract, and ginger balance and soothe the skin for the appearance of a calmer, even-toned complexion.
2. True + Luscious Lucky Glow Palette Vol. 2 ($46 Value)
A multi-dimensional complexion palette that features expertly curated, buttery bronzers, highlighters and blush that can be layered together seamlessly to create a luminous glow. Handcrafted with pure, concentrated pigments in a sheer base, each luxurious shade can be worn on its own or blended to create an endless range of looks from a healthy glow to full glam.
3. Briogeo Scalp Revival Charcoal + Tea Tree Scalp Treatment ($32 Value)
A soothing and detoxifying scalp treatment that balances hydration and provides relief to an itchy, irritated, flaky scalp.

Coconut, vegetable, or plant derived.
Vegan; Cruelty Free; Paraben Free; Sulfate Free; Gluten Free
Safe for Color treated, keratin treated, chemically-treated, and relaxed hair.
4. Briogeo Curl Charisma™ rice amino + avocado leave-in defining crème ($20 Value)
For those with wavy, curly and coily hair texture types - 2A to 4C. This curl crème is infused with rice amino acids, avocado oil, quinoa extract, and tomato fruit ferment extract to enhance moisture and definition for soft, bouncy, and vibrant curls.

94% Naturally-Derived
Vegan & Cruelty-Free
Safe for color treated, keratin treated, chemically-treated, and relaxed hair.
Good for those with wavy, curly, and coily hair textures.
5. Briogeo Farewell Frizz Heat Protectant ($24 Value)
This lightweight finishing formula is infused with a nourishing blend of rosehip, argan, and coconut oils to smooth hair, enhance shine, tame frizz, and thermal protect up to 450°F.

Good for those with dry, frizzy and/or heat-styled hair. Hair types: straight, wavy, curly and coily.
Safe for color treated, keratin treated, chemically-treated, and relaxed hair.
6. Glow by Daye Pacific Dream Duo Set ($40 Value)
2 in 1 reversible satin bonnet duo set is perfect for overnight protection to prevent frizz, maintain hair's moisture, reduce breakage, preserve styles and more. Designed to fit any and all your many hairstyles, this spacious, luxurious sleep cap is adjustable and made from the highest grade of charmeuse satin.
What else do you need to know? Spoilers will keep coming; this is just the beginning for the Winter 2021 Box. FabFitFun will reveal all products and their Customization categories starting on October 25. Other dates to remember include:
Customization, including reFills and Boost My Box: Annual Members, November 2-November 5; Seasonal Members November 16-November 19
Swap for Credit: Swaps for the Winter 2021 season are available now until November 18 for Seasonal Members and November 4 for Annual Members
Add-Ons: Annual Access is November 1 - November 5; for All Members, November 15-November 19
New to FabFitFun? Check out our FabFitFun reviews or find out why our readers named FabFitFun the best overall subscription box for women in 2021. Add FabFitFun to your MSA wishlist to be alerted about new spoilers when they arrive.
Which of these FabFitFun Winter 2021 spoilers appeal to you the most?