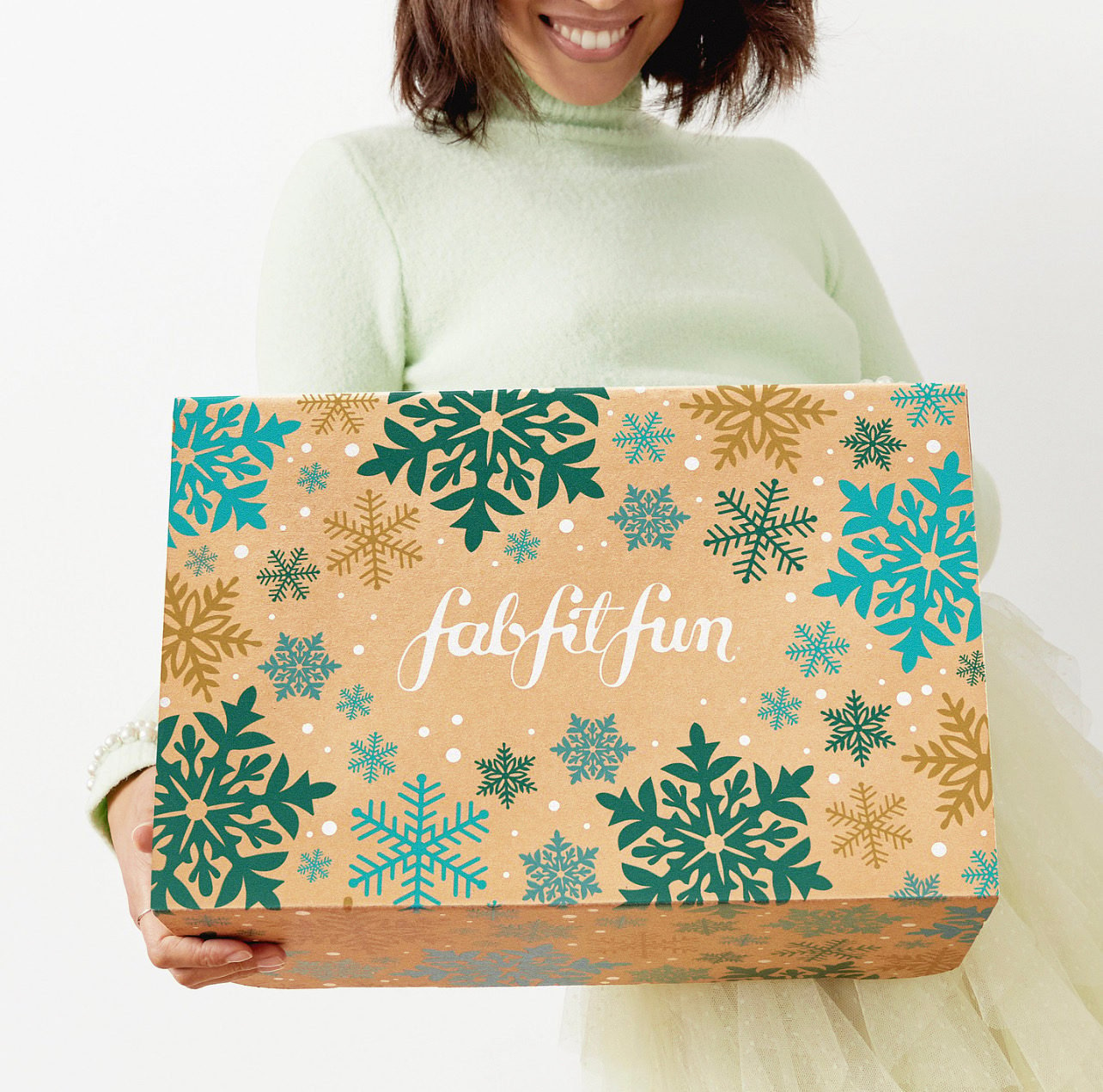 FabFitFun
1034 Ratings | 175 Reviews
The FabFitFun Winter 2021 Box is coming soon. They're spacing out their spoilers over two weeks, and revealing them according to various themes. The first spoilers were for the 'Tis the Season theme (found here and here). The next theme? Elevated Comfort!
What are the Elevated Comfort theme products in the Winter 2021 Box?
Feel chic and cozy while your cheeks are rosy. Chilly weather just got even better! 
The first spoilers from the Elevated Comfort theme include a tote bag, a brushed scarf and an electric wine opener.
1. Herschel Mica Tote ($59.99 Value)
We found the most perfect tote that will comfortably carry all of your essentials. The Ash Rose tote features a zippered compartment, two inside pockets, and extended handles that allow it to be easily worn on the shoulder. You can pack your laptop, phone, makeup, and more! We know hopping from holiday parties to family events (not to mention getting back into the office) can be chaotic, so let us help you keep all your holiday cards and gifts organized!
2. Lucky Brand Solid Brushed Scarf ($69.50 Value)
We're feeling lucky to stay warm and cozy in this gray wrap-around scarf, which features brushed fringe tassels for a simple yet striking look for winter. This style features tassel ends in a wrap-around silhouette, cut wide for blanket-like layering. This is the perfect accessory to dress up your winter outfit while still remaining warm. It's soft and big and we love the rich charcoal color. Not to mention the style is unisex and could easily be gifted or shared with a loved one. Everyone needs another great scarf!
3. Mark & Graham Wine Opener ($49 Value)
Designed to open your favorite wine at the touch of a button, this electric corkscrew makes happy hour a breeze. Crafted from durable stainless steel, this battery powered wine opener works on all cork types and features a built-in foil cutter for added convenience. You're sure to impress your guests when it's time for happy hour! 
What else do you need to know? This is just the beginning for the Winter 2021 Box.  FabFitFun will reveal all products and their Customization categories starting on October 25. Other dates to remember include:
Customization, including reFills and Boost My Box: Annual Members, November 2-November 5; Seasonal Members November 16-November 19
Swap for Credit: Swaps for the Winter 2021 season are available now until November 18 for Seasonal Members and November 4 for Annual Members
Add-Ons: Annual Access is November 1 - November 5; for All Members, November 15-November 19
New to FabFitFun? Check out our FabFitFun reviews or find out why our readers named FabFitFun the best overall subscription box for women in 2021. Add FabFitFun to your MSA wishlist to be alerted about new spoilers when they arrive.
Which of these FabFitFun Winter 2021 spoilers appeal to you the most?