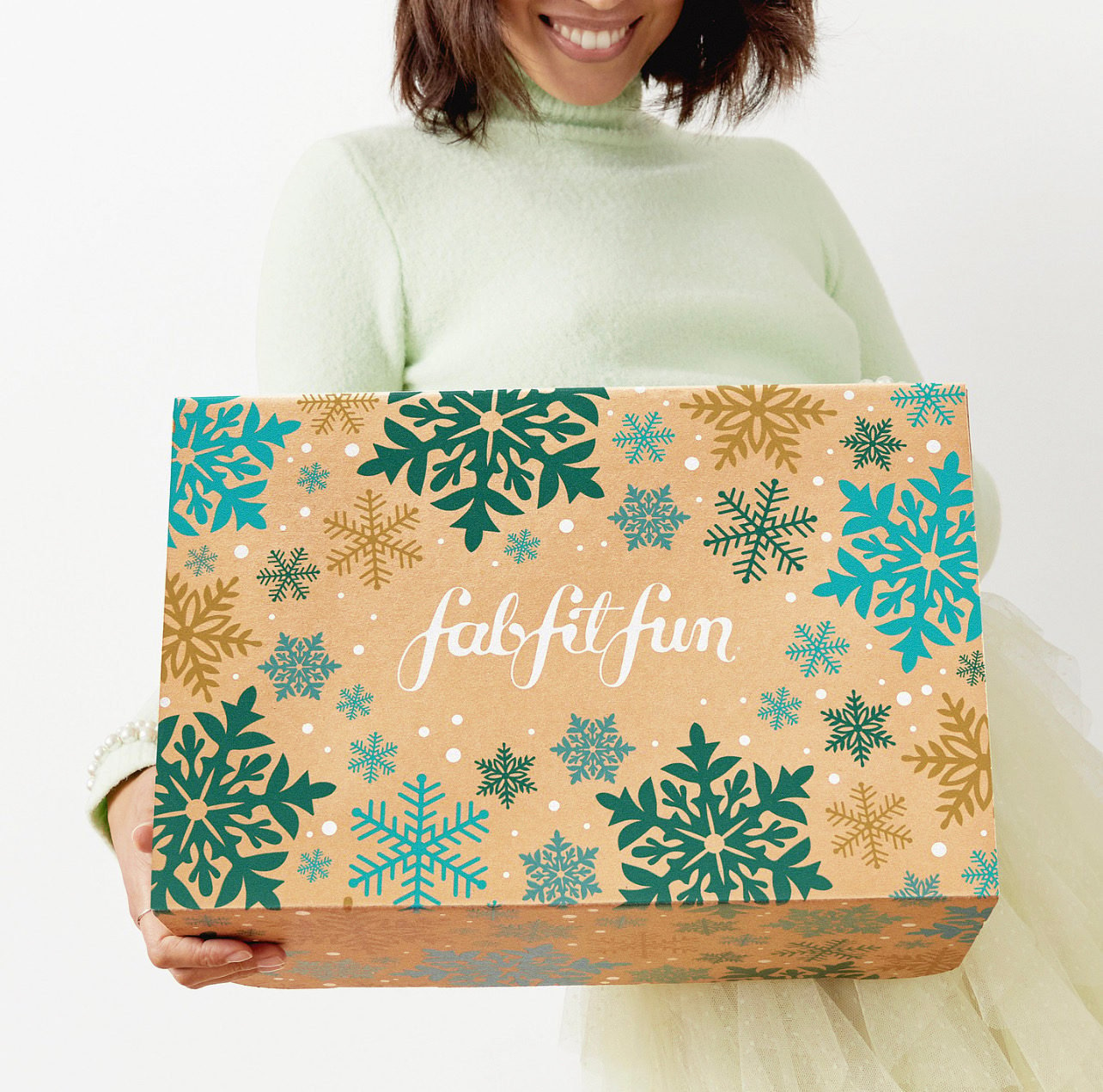 FabFitFun
1034 Ratings | 175 Reviews
The FabFitFun Winter 2021 Box is coming soon. They're spacing out their spoilers over two weeks, and revealing them according to various themes. Here is 'Tis the Season Part 2!
What are the 'Tis the Season theme products in the Winter 2021 Box?
The first spoilers named in 'Tis the Season were a tea sampler, a cocoa bomb maker and a faux-fur blanket: you can find those here. The next spoilers released for the FabFitFun Winter 2021 Box can help if you've got a special day planned--even if it's just a special day for you.
1. Masontops: Mason Jar Cocktail Shaker Kit ($40 Value)
Shake up your favorite cocktails in the comfort of your own home! The bundle includes a mason jar, spoon and fork, strainer with pour spout, and rubber shot glass for all your cocktail needs.
2. Epare: Milk Frother ($24.95 Value)
A barista-grade frother built to last. Prepare frothy coffee creations at home with the push of a button. Foams half & half, soy, almond or coconut milk; whips cream; mixes matcha and stirs protein shakes quick. Save money by making delicious lattes, cappuccinos and more in the comfort of your own kitchen! 
3. GLAMNETIC: Virgo Magnetic Eyelashes + Soo Future! Mini Magnetic Felt Tip Eyeliner Pen in Deep Space ($72.98 Value)
Add an extra "wow" factor to your makeup look with these gorgeous lashes. The eyeliner pen gives you a highly pigmented wing while keeping your lashes in place all day with its strong magnetic hold. 
What else do you need to know? This is just the beginning for the Winter 2021 Box.  FabFitFun will reveal all products and their Customization categories starting on October 25. Other dates to remember include:
Customization, including reFills and Boost My Box: Annual Members, November 2-November 5; Seasonal Members November 16-November 19
Swap for Credit: Swaps for the Winter 2021 season are available now until November 18 for Seasonal Members and November 4 for Annual Members
Add-Ons: Annual Access is November 1 - November 5; for All Members, November 15-November 19
New to FabFitFun? Check out our FabFitFun reviews or find out why our readers named FabFitFun the best overall subscription box for women in 2021. Add FabFitFun to your MSA wishlist to be alerted about new spoilers when they arrive.
Which of these FabFitFun Winter 2021 spoilers appeal to you the most?