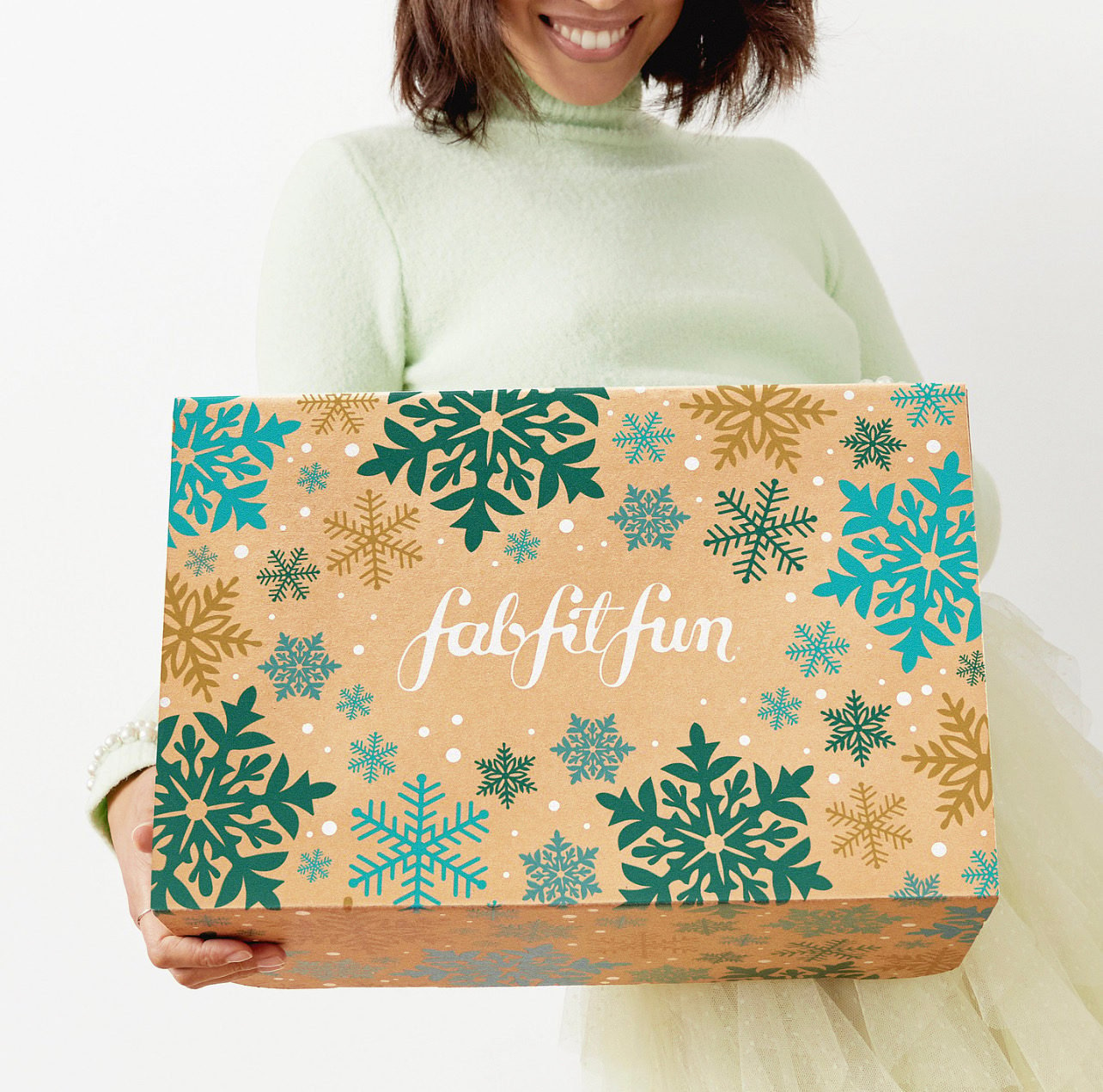 FabFitFun
1034 Ratings | 175 Reviews
Are you ready for the FabFitFun Winter 2021 Box? This time, they're spacing out their spoilers over two weeks, and revealing them according to various themes. First theme? 'Tis the Season!
What are the 'Tis the Season theme products in the Winter 2021 Box?
The first spoilers released include creature comforts that will come in handy this winter: tea, a cocoa bomb maker and the customer favorite faux-fur blanket in new colors.
1. Vahdam Teas Recovery Sampler ($25 Value)
A signature assortment of our in-house blends that boast of enriching flavors, range of health benefits, immunity-boosting properties, and the most exquisite aromas. Tastefully handpicked.

Product Inclusions: 25 tea bags in the box

Turmeric spiced Herbal Tea Tisane - 5 Tea Bag Sachets
Turmeric Ginger Herbal Tea Tisane - 5 Tea Bag Sachets
Sweet Cinnamon Masala Chai - 5 Tea Bag Sachets
India's Original Masala Chai - 5 Tea Bag Sachets
Vanilla Spiced Chai Tea - 5 Tea Bag Sachets
Leaflet - 1
2. BENNKAI Hot Chocolate Bomb Maker ($15 Value)
Hot Chocolate Bomb Maker; Designed to support 4 half-spheres and included a custom swirl effect on two half-spheres to provide the effect of a chocolate swirl and a belly band. 

You are going to love these Bennkai Hot Chocolate Bomb Makers that make your favorite holiday treat that much more fun to enjoy! These chocolate bombs make great gifts, display beautifully for entertaining, or make a simple activity for home.

To select this item, you'll have to upgrade.
3. UnHide Lil' Marshmallow Blanket in Charcoal, Rose, or Silver ($65 Value)
The member-favorite blanket is back! This time, the faux fur blanket is featured in 3 gorgeous shades: Charcoal, Rose, or Silver! Snuggle up with this blanket on the couch or use it as chic home decor.

All Members can choose this blanket!
What else do you need to know? This is just the beginning for the Winter 2021 Box.  FabFitFun will reveal all products and their Customization categories starting on October 25. Other dates to remember include:
Customization, including reFills and Boost My Box: Annual Members, November 2-November 5; Seasonal Members November 16-November 19
Swap for Credit: Swaps for the Winter 2021 season are available now until November 18 for Seasonal Members and November 4 for Annual Members
Add-Ons: Annual Access is November 1 - November 5; for All Members, November 15-November 19
New to FabFitFun? Check out our FabFitFun reviews or find out why our readers named FabFitFun the best overall subscription box for women in 2021. Add FabFitFun to your MSA wishlist to be alerted about new spoilers when they arrive.
Which of these FabFitFun Winter 2021 spoilers appeal to you the most?