Every year we ask you, our readers, to tell us your favorite subscription boxes. The results of the 2021 Readers' Choice Awards are in! This list features our fellow subscription fanatics' top choices for CBD products.
What's your favorite way to enjoy the benefits of CBD? Popular products include CBD oils, capsules, gummies, and skincare products, but this top-selling herbal ingredient is starting to find its way into all sorts of sodas, snacks, and more. If you're looking for an introduction to all the forms of cannabidiol out there, a CBD subscription is a great route of exploration. Or maybe you already know which hemp products work best for your needs (or your pet's needs). In that case, there are plenty of autoship options for keeping you stocked up on the sources of CBD you want to have on hand.
Wait, what's this CBD stuff? If you're new to hemp-derived wellness products, here's a quick rundown: CBD is a natural oil extracted from the cannabis plant. It's proven to have a number of health benefits, most notably, the tempering of stress and anxiety, sleep aid, pain reduction or relief. Cannabidoils can help with all this, without the high typically associated with the cannabis plant (that comes from THC, a different compound from the same plant). CBD is legal in the US, with no prescription needed, though it's best enjoyed at home as some establishments and travel services have their own restrictions.
Below, you'll see a list of the best CBD subscriptions as suggested by our readers based on their experience!
Most Popular CBD Subscription Boxes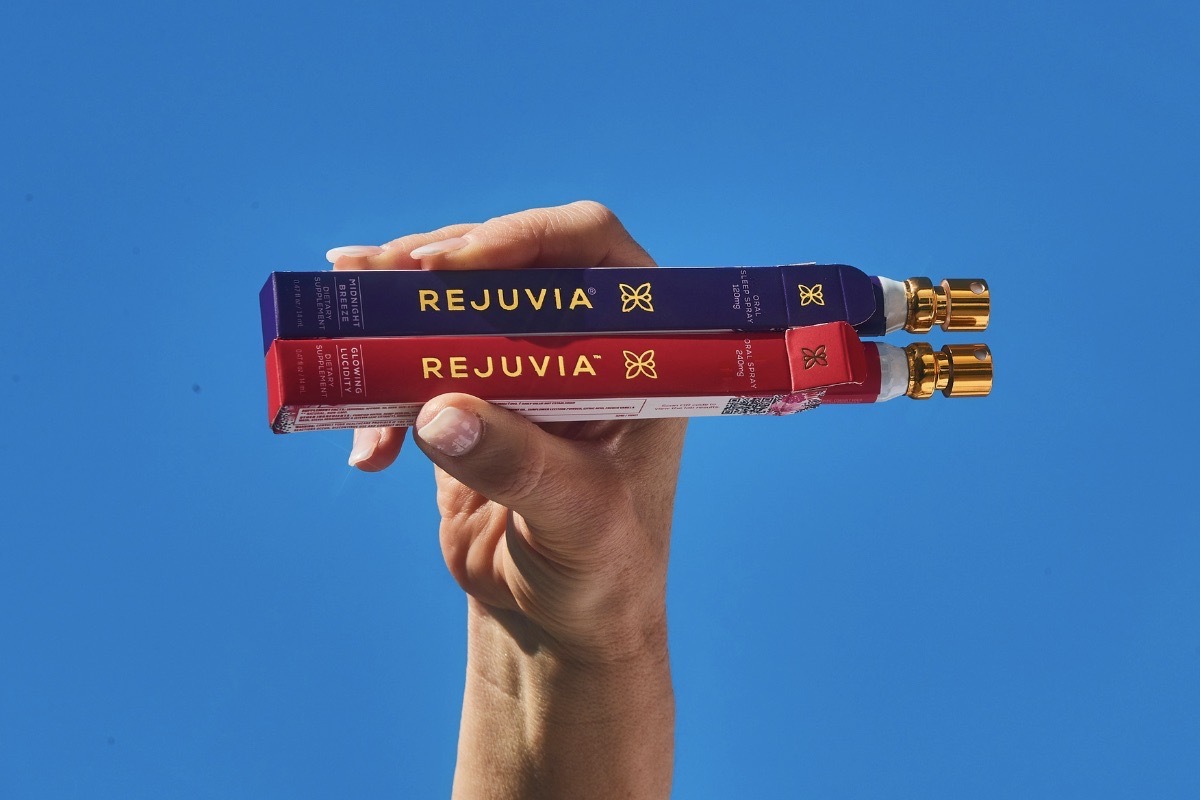 The Cost: $60 for the Oral Spray Bundle, sign up here!
What Our Readers Say:
"LOVE these CBD oral sprays from Rejuvia. They're really effective and live up to the hype. Customer service is great too!" - Kristen W.

"I absolutely love these oral sprays, they have truly helped my stress symptoms." - Megan A.
About this box: Rejuviamakes premium CBD oral sprays for better sleep, less stress and reduced anxiety. The Oral Sprays from Rejuvia are the first of their kind and contain proprietary blends of highly effective cannabinoids, adaptogens, minerals and phytonutrients. Their high-quality, powerful products are USDA certified organic, and their lab results are easily accessed on their website!
Check out Rejuvia details for more info. Ships to the U.S., for free!
The Cost: Products start at $25.00 for CBD bath bombs, product bundles start at $79.99. Save with a longer subscription. Sign up here!
ACTIVE DEAL: 15% off for MSA customers one time purchase
CODE: MSA15
What Our Readers Say:
"I have subscribed to Sugar and Kush for injury pain and the ordering process is really easy. There's always a bonus discount for bundles and a large selection of flavors and potency." - Flora
About this box: Sugar & Kush is a CBD company that puts a little flavor and fun into their cannabinoid products. Their shop offers CBD oils with fruity and candy flavors, sweet-smelling bath bombs, colorful gummies, and indulgent cookies all enhance with premium CBD oil. Sugar & Kush guarantees that all their USDA-certified organic CBD is potent, non-GMO, pesticide free, and free of herbicides or chemical fertilizers. Head to their website to check out lab results for proof of the purity and consistency of the CBD in their products. Check out their bundles to try a spread of their goodies, and save 30% when you subscribe for autoshipments every month, 2 months, or 3 months.
Ships to U.S.
The Cost: $45.00 per month for members, $55.00 for a one-time purchase. Sign up for Centered here!
About this box: Bespoke Post offers monthly boxes of high-quality items curated around a theme, allowing subscribers to choose which they'd like to receive. Some of our favorites have included sturdy weekend bags, classy all-purpose knives, cool pens and key rings, and fluffy pillows; for those interested in exploring various takes on CBD products, they currently have one option available, but may have more going forward. Centered sends your choice of Relief or Double Strength CBD drops made from Colorado-hemp-derived CBD, organic coconut oil, and hempseed oil.
Note: Bespoke Post offers rotating boxes that sometimes sell out. For an idea of what they've offered previously, past CBD themed boxes have included CBD-infused coffee & tea (Mellow), topical CBD salve, roll-on, & oil (Recover), and healing CBD skincare (Relief).
Check out our Bespoke Post reviews for more info. Ships to the lower 48 US states for $3.95, Hawaii, Alaska, and Canada for $10.00 (CBD boxes do not ship to Canada). All orders over $75.00 qualify for free shipping.
The Cost: Products start at $18.00. Save 10% and get free shipping when you sign up to receive on a recurring basis. Sign up here!
What Our Readers Say:
"Kopari's products are amazing!! They're seriously so good and the value is great. I look forward to the box the most out of all the boxes I get!" - Emmi
About this box: Kopari is a natural skincare company carrying coconut-based bath and body products, and they're perhaps best known for their popular natural deodorant (check out our review of Kopari deodorant here). Guess what? They also offer CBD-infused skincare and personal care products including natural deodorant with soothing qualities, a minty cooling recovery balm, and an herbaceously citrusy body cream. Meant for soothing and calming. Subscribe to receive a Kopari shipment every 1, 2, or 3 months and save 10%. On top of the goodies in your shopping bag, they also always send a free sample of another Kopari product!
Check out our Kopari natural deodorant review for more info about this brand. Ships to the US, excluding AK, FL, GA, HI, IA, ID, IN, KS, LA, MS, NH, NM, SD, UT, and WA, for $5.00. Shipping is free when you subscribe or for orders over $30.00.
The Cost: Products start at $30.00. Save 20% when you subscribe to receive on a recurring basis. Sign up here!
ACTIVE DEAL: Save 10% your first order
CODE: MSA10
What Our Readers Say:
"Amazing value!" - shellf
About this box: Sunsoil is a CBD purveyor carrying full-size products for whatever wellness or self-care needs you have. Sunsoil's high-quality CBD oil is made affordable and accessible through their seed-to-shelf operation—they farm their own hemp plants in Vermont, and their in-house team harvests, dries, tests, cooks, presses, and bottles their full-spectrum CBD products. Their potent, naturally extracted healing products are USDA certified organic, and their lab results are easily accessed on their website. Sunsoil's proprietary, premium CBD products can be found in various flavors, softgels, and coconut oil. Build your own subscription by adding products to your cart and choosing to receive automatic shipments every 2, 4, 6, 8 or 12 weeks.
Check out our Sunsoil review for more info. Ships to continental U.S. for $3.48.
The Cost: $84.99 per month. Save with longer subscriptions. Sign up here!
What Our Readers Say:
"Lovely box." - Mosas
About this box: CBD Health Box is a subscription box service sending a variety of CBD products, ranging from edibles to concentrates, tinctures to topicals, and more. Each monthly shipment contains a different spread of cannabidiol-infused goodies. This subscription offers a Mini box (2-3 items per box, available for annual subscriptions only), and a regular sized box that sends 4-5 products for those who just want to try 1 month, or 3-5 items per month to those who sign up for 3, 6, or 12 month subs. Readers love that these products arrive in discreet packaging. The CBD Health Box shop also carries a healing salve, a smoothie kit, and bottles of organic full-spectrum hemp oil for one-time purchase.
Ships to the U.S., free for orders over $100.00.
The Cost: Starting at $59.00 per month. Sign up here!
About this box: Green Girl CBD has three CBD subscription boxes to choose from. Their product line is simple—they just carry four popular CBD products: oil, CBD gummies, body balm, and lip balm—so their three subscription tiers are simply different amounts of the same great stuff. When you sign up you'll indicate your choice of raspberry, dragonfruit, or mint flavored oil, and then just wait for the good stuff to arrive on your doorstep. Upgrade, downsize, or change the flavor of your subscription at any time. Certificates and lab tests are available on their website.
Ships to the U.S. for free.
The Cost: Snacks start at $8.99, or $4.99 with a member discount. Membership costs $30 per year. Sign up here!
ACTIVE DEAL: Get a 30-day free trial membership when you join! No coupon needed - just use this link.
About this box: NatureBox is one of our favorite sources for healthy eatin' in between meals, and now they carry CBD snacks that are seriously so good. You'll find single-serve packets of matcha and golden milk lattes, grain-free vanilla cereal, agave syrups, and natural, vegan fruit chews all infused with hemp extract in their wellness collection. Curate your own subscription by adding items to your cart and choosing a cadence for auto shipments—your personalized subscription can include a mix of regular snacks and hemp ones.
Check out our NatureBox review to see more of their snack offerings. Ships to the U.S. and Canada. Free shipping with a membership or for orders over $25.00.
The Cost: $117.00 per month. Sign up here!
ACTIVE DEAL: 10% off
CODE: Lucky10
About this box: Lucky Box Club is a hemp subscription box that sends both CBD and weed. You must be 21 to enter their website, and when you do, you'll find CBD oils, tinctures, vapes, topicals, edibles, concentrates, and more available for one-time purchase. If you want to explore different CBD products and other hemp-derived goodies, you may love their subscription, which starts with a short Q&A wherein you'll indicate your cannabis experience, preferences, and any notes you'd like to share with your box curator. Your personalized selection of premium and craft cannabidiol products will arrive in a cool box that's great for storage. Want to re-up on an item you discovered in your box? Subscribers receive 20% off of online store orders!
Ships to the U.S.
The Cost: Starts at $31.00 per month for 1 bottle of CBD gummies ($35.00 per month for vegan CBD gummies). Sign up here!
About this box: Broad-spectrum CBD gummies, other CBD candy, CBD bath bombs, CBD energy shots, and classic CBD oils and tinctures—Sunday Scaries has it all, and slings it with knowledge and wit. Their hemp is sourced from family-owned farms in Colorado and the CBD in their products is supported by additional high-quality ingredients such as vitamins B12 and D3, coconut oil, and stevia. We are so pumped that they created a cruelty-free option for vegans to enjoy a good CBD gummy experience!
Ships to U.S., free for orders of $69.00 and up.
The Cost: Starts at $74.95 for a 600 mg bottle. Save 30% with a membership. Sign up here!
About this box: Feals carries high-quality CBD oil made from ingredients grown in Colorado and Oregon, with an MCT oil carrier. That's it—simple and straightforward! While there's just one high-quality, full-spectrum CBD oil to choose from, you can choose the strength that best suits you from three options. Not sure which to go for? Try a flight (one-time purchase of $20.00) to sample each. And, if you've never heard of MCT oil, it's a metabolism-boosting oil that can be found in coconut. MCT oil is proven to increase CBD's bioavailability (meaning your body can absorb it more readily).
COVID-19 Note:
"Feals and our partners adhere to Good Manufacturing Practices (GMP), which offer several procedural guidelines, including those for cleaning and sanitizing equipment/facility areas, as well as personnel hygienic practices."
Ships to the U.S. for free.
The Cost: Products start at $14.95. Save 15% when you subscribe to receive on a recurring basis. Sign up here!
About this box: Seabedee is another reader favorite CBD source, carrying a variety of full-spectrum CBD products that are all made from organically grown hemp, sourced from family-owned farms in the US. They offer CBD oil, tinctures, gummies, topical cream, dog treats, capsules, bath bombs, and hand sanitizer. Each contains CBD that's been extracted using a solventless CO2 method, which is to ensure a pure, consistent, and high-quality result. Each batch is tested in a lab to back these efforts, and those results are available to access with each purchase. Seabedee partners with the American Legions to provide CBD products to veterans at a discounted price, and they donate 3% every year to the American Cancer Society to help support cancer research.
Ships to the U.S. for free.
The Cost: Boxes range from $99.00-$225.00 per month. Save with a 12-month subscription. Sign up here!
About this box: Le C Boutique offers a simple spread of CBD products: balm, drops, lotion, rollers, and pet supplements. You can purchase each individually or bundle them in a subscription tailored toward fitness recovery, a spa experience, or calming care for your dog. Each of Le C Boutique's products are USDA certified organic, lab tested for quality and purity, and paired with MCT oil as its carrier.
Ships worldwide for $7.20.
One More CBD Subscription to Consider
Our editors couldn't bear to leave out an option specifically for pet wellness!
The Cost: $49.00 per box for a one-time purchase. Subscribe and save 15%. Sign up here!
ACTIVE DEAL: Save 20% off your first month
CODE: MSA20
About this box: Does your beloved pup contend with anxiety, pain, inflammation, or other health concerns? CBD has been shown to have benefits in dogs as well as humans, and the Greenwell Pet Box is a great resource for your pet CBD needs. In this subscription, you'll find CBD dog treats, chews, oils, shampoos, plus eco-friendly toys, for natural solutions and enhancements to your pup's wellbeing. Each box comes with information about the products sent so that there is no mystery behind what you're giving your good boy. Want to try before committing? Go and grab a single month's box, or subscribe to save. You can look forward to 2+ CBD/hemp pet products and 3-5 health and well-being items such as a toy or grooming product made with earth-friendly materials.
Ships to the contiguous U.S. for free.
---
That wraps up our list of the best CBD subscription boxes of 2021! Which have you tried?