Be Kind by Ellen
95 Ratings | 41 Reviews
We have full spoilers for the Spring 2020 Be Kind By Ellen box! (Thanks for the heads up, Amanda!)
The Spring 2020 Be Kind By Ellen box includes: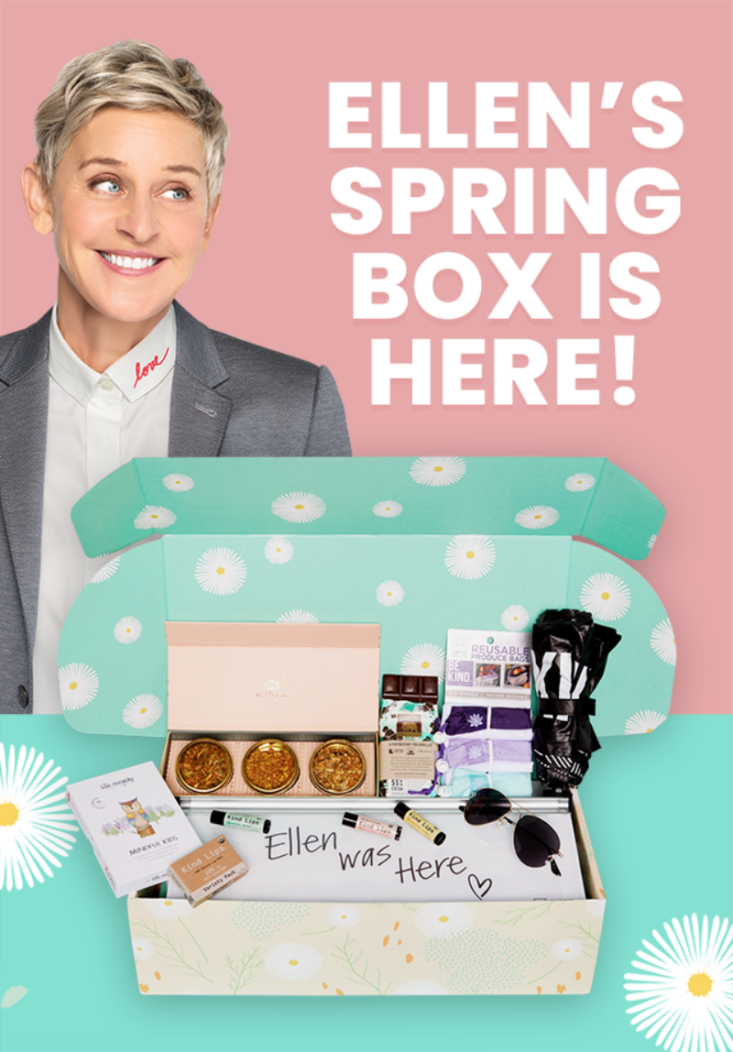 DIFF Sunglasses
Reusable Lotus Grocery Bags
Quartet Dry Erase Board
VAHDAM Teas Sampler
Umbrella
Here's a closer look at a few of the items:
DIFF Sunglasses
Reusable Lotus Grocery Bags
Quartet Dry Erase Board
Source:
What do you think of the spoilers?
This subscription box is $54.99 and ships to the US and Canada. Sign up here. Use coupon code LOVE10 to save $10! Check out our reviews to get a sense of what to expect!