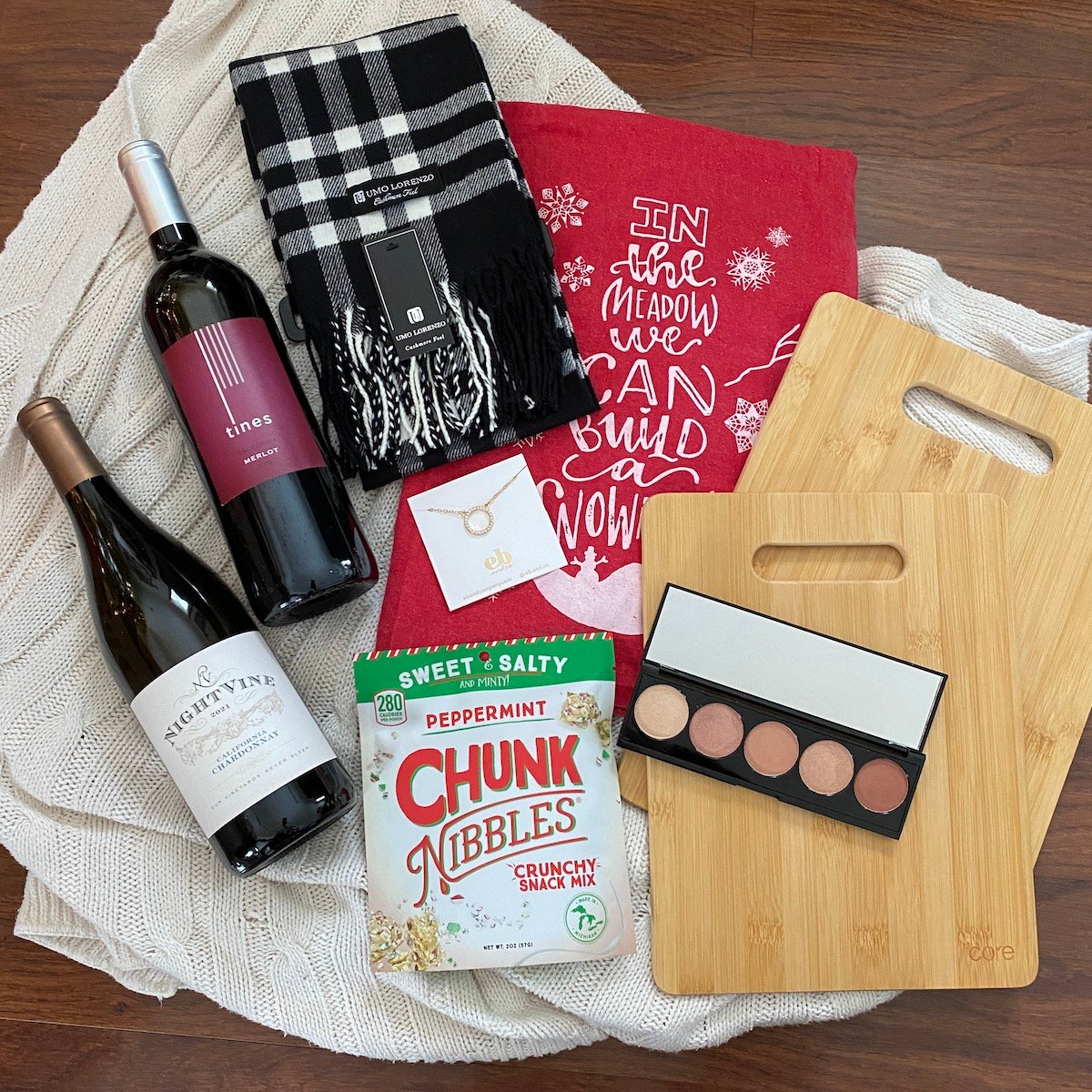 Vine Oh!
15 Ratings | 6 Reviews
Vine Oh! is a quarterly subscription box featuring wine + women's lifestyle items that are curated to help women relax, recharge and unwind. For $64.99 per quarter, you'll receive two bottles of premium, California & South African wine, plus lifestyle gift items that will have a total retail value of at least $120. Subscriber chooses the wine type preference – 4 different clubs available: white wine, red wine, red & white wine, or sweet wine.
This box ships to the U.S., except the following states: AK, AL, AR, DE, HI, KY, MS, RI, UT. Bonus Tip: You can change the shipping address each quarter - keep the first one for yourself, change the address to your mom or other special lady for the next box! It's the perfect gift to share all year long! (Or just keep them all for yourself!)
With the New Year upon us, I am in Christmas discount mode, and I have to say, this Vine Oh! deal is one for the books! Featuring their typical fantastic curation, it is one of my favorite subscriptions of all time. Just read on and find out why!
Read below to find out what Vine Oh! had in store for this limited-time kick off to the new year box. This box has over a $194 total value and is $64.99, but you can get it for $19.95 this week only!
This box was sent to us at no cost to review. (Check out our editorial guidelines to learn more).
First Impressions
Inside the shipping box, you will receive a smaller box that contains all of the lifestyle items. The wine bottles are safely cased below at the bottom of the shipping carton, arriving safe and sound.
What's Inside the Box
Tines Merlot is well balanced and versatile. Pleasant notes of dried figs, black currants and cinnamon. 
Typically I prefer sweet wines or whites, but my palate has been surprising me lately with it's tolerance of reds. Being bold and deep, I was really able to pull out the addition of cinnamon and figs, which paired lovely with the autumn weather. Flavorful and rich, this wine was a bit dry and full bodied, with a soothing aftertaste. Pairing deliciously with a beef steak and baked potato, this wine was wonderful alongside a meal. Overall enjoyable, I would definitely choose this wine for myself in the future.
Night Vine, perfect for the nights that require reflection and rejuvinaiton. Night Vine Chardonnay delivers aromas of ripe pear, vanilla, caramel, and citrus leads to flavors of whipped sweet cream and balanced oak. 
I love a good white wine, and found myself really impressed with this chardonnay. Pulling hefty notes of pear, caramel, and citrus, this was one wine I could easily drink too much of. Perfect for one that is dipping their toes in the white wine scene, this is a perfect starter wine, as well as for seasoned wine tasters.
With winter in full force, plaid is my go-to and I am loving this soft scarf. In a neutral color palette, the black and white buffalo plaid pairs perfectly with most of my hats and sweaters, and adds the perfect pop of texture and pattern to any outfit. Though it feels like Cashmere, the scarf is made of acrylic and is hand wash only, but really feels comfortable around my neck. Because I personally am obsessed with accessories, this was a perfect inclusion, and I will definitely be sporting it when school starts back up next week.
As a foodie, one of my favorite parts of the Vine Oh! subscription is the tasty treat they include, and this Chunk Nibbles Sweet & Salty Peppermint mix is off the charts delicious. Being only a 2 ounce bag, there wasn't a huge serving, but nonetheless, I downed this mix in seconds. Being sweet and salty with a kick of Andes mint flavor, I am absolutely hooked and need more of this in my life.
Simple gold jewelry is my go-to especially in winter, so receiving this dainty, simple necklace was quite the treat. With an 18-inch chain and 2-inch extender, it can lay a variety of ways and fit an array of necklines. While the $50 retail value seems quite steep, I was happy to see this included and will wear it often.
Made from organic bamboo, this set of charcuterie boards can not only display a uniquely beautiful charcuterie display, but also serves as a cutting board. I personally never got on the charcuterie train, but can always use a new cutting board, so this was perfect for the New Year's Eve appetizer chopping I did. Easy to clean, and pretty in design, they fit well in my kitchen and have already come in handy multiple times.
Like I mentioned above, at this point in the year, I am all about discounted Christmas decor, and this tea towel fit the bill perfectly. I typically start decorating for Christmas the day after Halloween, (yes, I am one of those people), and because of the magic and warmness the lights and sparkles give my home, plan on keeping them up until at least February. This thin tea towel looks perfect on my oven handle, and adds a shabby chic look to my kitchen without being overly Christmasy.
An incredible mix of matte and shimmery neutrals, this Laritzy palette offered all of the colors I use in my day-to-day make up look. The shadows are really buttery in texture and blended out really well. While not super crazily pigmented, they offer the exact staying power I look for, and have been added to my daily make-up routine.
Verdict
I have been a Vine Oh! subscriber off and on for quite a few years now, and I have to say, this is one subscription that continues to impress me time and time again. Because this is a quarterly box, you will receive four shipments a year, but once in a while they offer a limited-edition box like this one at a discounted cost. While some of these items are repeats from past boxes, I thought the curation was great and a perfect balance of accessories and home, with the wine choices being delicious. I highly recommend thinking about purchasing this box for yourself, or as a gift for any wine lover in your life. What did you think of the Oh! Let it Snow! Box?
Keep Track of Your Subscriptions: Add this box to your subscription list or wishlist!
To Wrap Up
Can you still get this box if you sign up today? Yes, but hurry because supplies are limited!
Value Breakdown: At $19.95 for this box, here is what you are paying approximately per item:
Chardonnay: $2.92
Merlot: $2.92
Seliny NY Winter Scarf: $3.04
Chunk Nibbles Sweet and Salty Peppermint: $0.36
EB and Co Open Circle Necklace: $6.08
Core Home Charcuterie Board Set: $2.92
Holiday Tea Towel: $1.46
Laritzy Eyeshadow Palette: $3.89
Alternatively, each of the 8 items in this box has an average cost of $2.49.
What do you think of this limited-edition winter Vine Oh! box?