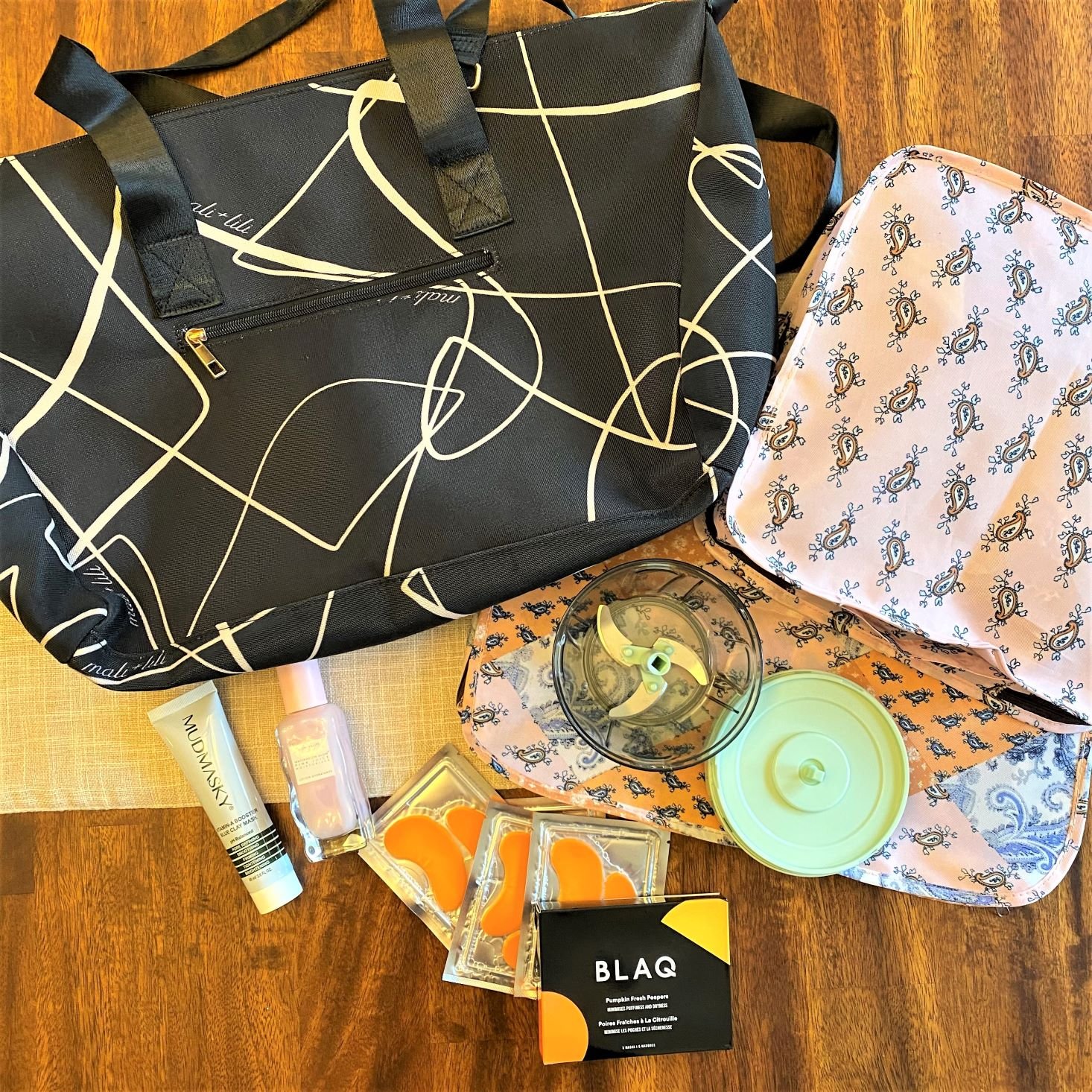 FabFitFun
1235 Ratings | 376 Reviews
FabFitFun is a quarterly subscription box. For $54.99 per season, subscribers can customize their own box of items in categories like beauty, fashion, and fitness. It's our readers' top pick for the Best Subscription Boxes of 2022, in categories for Women, Fitness, and more.
This box was sent to us at no cost for review. (Check out our editorial guidelines to learn more about how we review boxes.)
Founded in 2010, FabFitFun is celebrating their 12th year in the business, which is an amazing feat as a subscription company. I myself started subscribing in around 2015, as a seasonal member, but have since upgraded to an annual membership, and have never ceased to be amazed by the product selections and value. Though Fall isn't quite here yet, (please summer don't go!) you can bet I was excited to check out this seasons FabFitFun offerings! Read below to find out what I discovered.
What's Inside My FabFitFun Fall 2022 Box
Choice 1
All subscribers were able to choose one of the following for their Fall Box:
Vio Air Purifier with Hepa Filter, $99 Value
NARS Blush in Taj Mahal, Deep Throat, OR Orgasm X – $32 Value LIMITED SUPPLY US ONLY
Summer Fridays Overtime Mask - $46 Value
For the first category, I chose the Mali + Lili weekender bag. I have a few work conferences coming up and am in desperate need of suitable luggage to swap out the '90s floral suitcase I received from my grandma. I did recently purchase a large travel bag, but was looking for a separate bag to carry my makeup, skincare, and other toiletries in and thought this would be the perfect fit. While the bag itself is stylish and cute, I myself found it way too small to be considered a weekender bag. This canvas bag measures about 20" X 12" and is closer to the size of my purse than an actual bag. With nylon adjustable straps and 2 zipper pockets (one on the inside, one on the outside), I honestly could hardly fit my overnight toiletries in here. Granted I probably overpack more than most, I feel this would be much better described as a tote bag, especially because the fabric seems a bit thin. Though it didn't work for my intended purpose, I was able to fit my small laptop and iPad in it, so it won't go unused.
---
Choice 2
All subscribers will be able to choose one of the following for their Fall Box:
Glow Recipe Watermelon Glow Pink Juice Moisturizer - $39 Value
Chic & Tonic 3 pc Baking Set - $40 Value
Babe Original Essential Serum - $49 Value
Food52 Bamboo Measuring Cups & Spoons (Blue/Green) - $28 Value
Gentle Fawn Huntington Scarf - $40 Value
Fitplan 3 in 1 Resistance Band Kit + 3 Month App Subscription - $67.97 Value
Past Favorite: Bundle: Embroidery Kit & Foldable Cotton Basket – $90 Value
As my category 2 choice, I chose the Glow Recipe Watermelon Glow Pink Juice Moisturizer. I have tried more than my share of moisturizers in my day, but just can't resist adding new ones to my collection. Donning a beautiful glass bottle, this lightly watermelon-scented moisturizer is non-greasy and light. Truly smelling like a vine-ripened melon, I felt invigorated using this, and found my skin extra hydrated without feeling sticky or oily. I also appreciate that the bottle distributes via pump and just how pretty it looks on my vanity. As I approach my mid-30s I am all about the skincare, and I was happy with this choice!
---
Choice 3
All subscribers will be able to choose one of the following for their Fall Box:
Free People x Understated Leather Carry on Packing Cubes (Pack of 2) -- $40 Value
Nécessaire The Body Wash Eucalyptus - $25 Value
Fenty Beauty by Rihanna Stunna Lip Paint Longwear Fluid Lip Color in Unbutton - $26 Valu
Lele Sadoughi Brooklyn Sunglasses - $80 Value
LUV AJ Carmella Hoop Earrings - $65 Value
Living Proof Restore Repair Mask - $38 Value
Past Favorite: Michael Kors Beanie with Pom – $48 Value
Because my previous job didn't include much travel, I obviously am behind in the packing game. To try and keep up with the times (and make my life easier), I chose the packing cubes as my option 3. Please note that Free People collaborated with Understated Leather on these packing cubes, rather than believing these cubes are actually made of leather. Made from polyester, I love, love, love the meadow combo paisley pattern, but found the material strikingly thin. Complete with a zipper and handle, the smaller cube of the pair is about 12" X 10" and nicely fits a collection of undergarments. I found these quite helpful for when the kids and I share a suitcase, to keep bras and underwear from flying everywhere! Overall, I found these cubes to be a good choice, but am a bit worried about the longevity due to the thin fabric.
---
Choice 4
All subscribers will be able to choose one of the following for their Fall Box:
Eparé Mini Vegetable Chopper - $19.95 Value
Past Favorite: FRYE Bamboo Boot Sock, 2 Pack (Size 5-10) – $24 Value
As a major gardener, I cook a lot and am always on the lookout for gadgets that are easy to clean and make my life easier. When I saw this little veggie chopper as one of the options for fall, it was completely on my radar as I am constantly dragging out my cutting board to chop up onions to accompany our favorite homemade burgers. Noticing this has a pull mechanism similar to our weed whacker, my 9-year-old was so excited to check out this chopper and tested it out using some strawberries he wanted to add to his yogurt. Fun and easy to use, it did a fantastic job chopping, and was a breeze to clean. Also working well to chop those onions, it is way faster than hand chopping, and involves less tears, too! Winning!
---
Choice 5
Only Annual subscribers will be able to choose one of the following for their Fall Box.
Skin Chemists London Pure Collagen Biphase Serum - $39.90 Value.
Daily Concepts Daily Hair Towel Wrap (Teal) - $18 Value.
Past Favorite: Epare Milk Frother – $24.95 Value.
As you may know, every fall we harvest our pumpkin patch and sell around 500 to local stores and families. Because I adore pumpkins, I do tend to enjoy just about anything pumpkin flavored/scented/infused I can get my hands on, so it was no surprise I received these pumpkin eye masks. Bright orange and packaged in individual wrappers, I received a set of 5. I was expecting these to smell strongly of pumpkin, but actually only noticed a subtle lotion-y scent. Dripping with pumpkin extract and enzymes, these did a swell job at hydrating my under-eyes, especially after two days of hotel sleep. While I am holding onto every ounce of summer I can, all this talk about pumpkin has me a tiny bit more excited about fall than I was three days ago!
---
Choice 6
Only Annual subscribers will be able to choose one of the following for their Fall Box.
Balance Me Wonder Eye Cream - $30 Value
MUDMASKY Vitamin-A Booster Blue Clay Mask - $59 Value
BUNDLE: Daily Hammam Mitt & Grooming Hammam Mitt Bundle, Body Buffer 14+ - Eucalyptus Rain ($44 Value)
Kate Somerville KX Concentrates Squalane + Hyaluronic Serum - Retail Value $98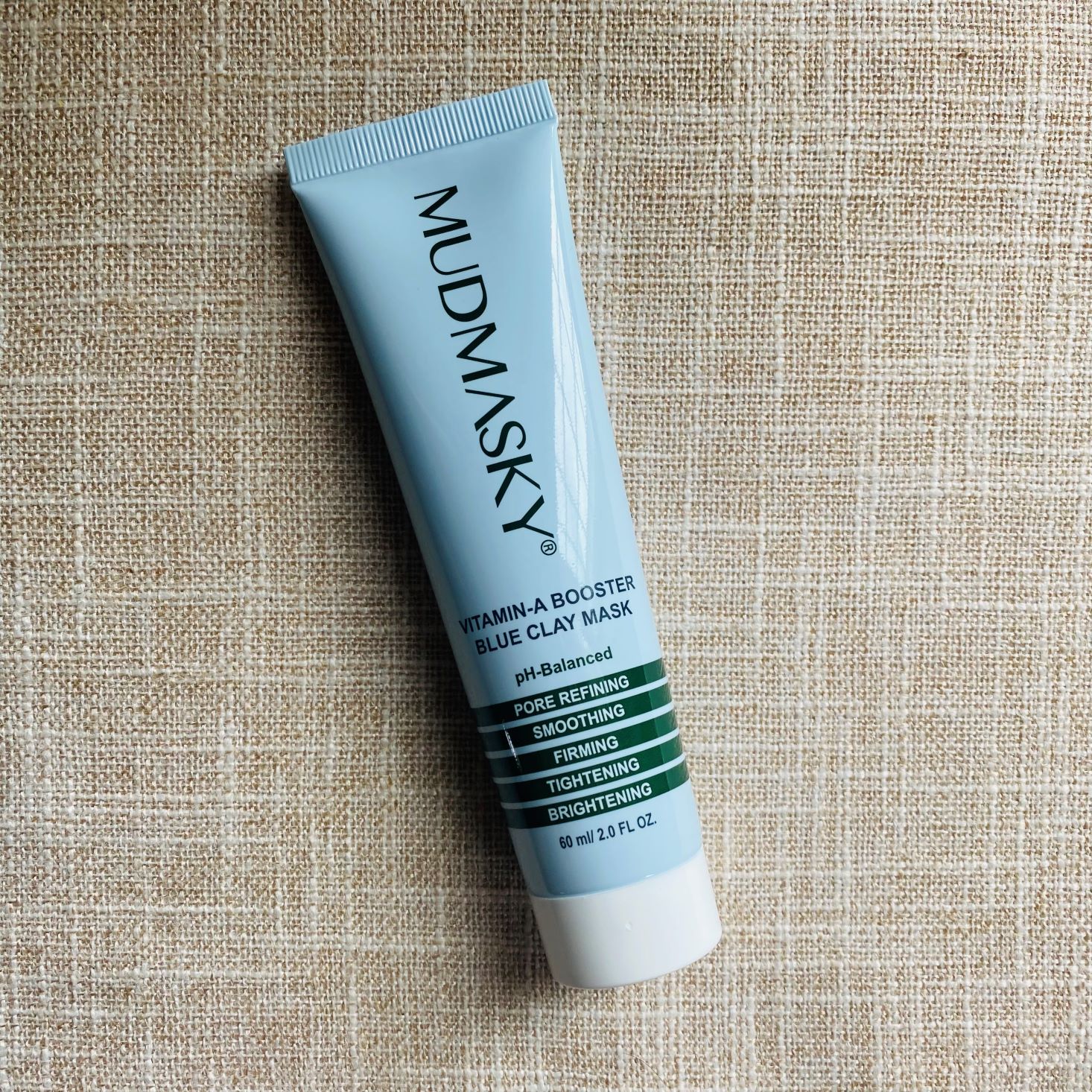 One of the biggest reasons I love FabFitFun is the fact that I can try new skincare products that are insanely expensive, for a fraction of the retail price. For my number six choice, I gave the MUDMASKY Vitamin A Blue Clay Mask a try and am so happy I did. My skin tends to be pretty balanced, but once in a while I get a little oily. To combat the oil, I have tried a number of clay masks, but a lot of time can't stand the scent. This pore refining, smoothing, firming, and brightening mask not only is unscented, but dries quickly, rinses off nicely, and leaves my 34-year-old skin feeling rejuvenated and younger. With a retail price of $59, I would never have discovered this on my own, so I was really happy it was an option for the fall box.
Fall Box 2022 Verdict
Having experience as a FabFitFun seasonal subscriber, I am always excited to read up on each category spoiler and check out what add-ons they have up for grabs in the add-on market. I find that FabFitFun does a pretty good job at choosing well-rounded items, and offers quite a few choices for each category, but have also noticed the increase in skincare products. Because I love skincare items, this is a good thing for me, but might not be for others. This month my box was really curated with travel on the brain, and I found everything to be quite useful. Truthfully, I find all retail values extremely inflated, so I quite honestly would not (and could not) afford to pay the $314.95 retail cost of this box. Being that you are receiving that value for $54.99 total (or $9.17 per item) makes me feel like I'm getting a really great deal and allows me to take chances on items I may not have the ability to try otherwise.
To Wrap Up
Can you still get this box if you sign up today? Yes, this box is still available.
What do you think of the FabFitFun box for Fall 2022? Which items did you pick?