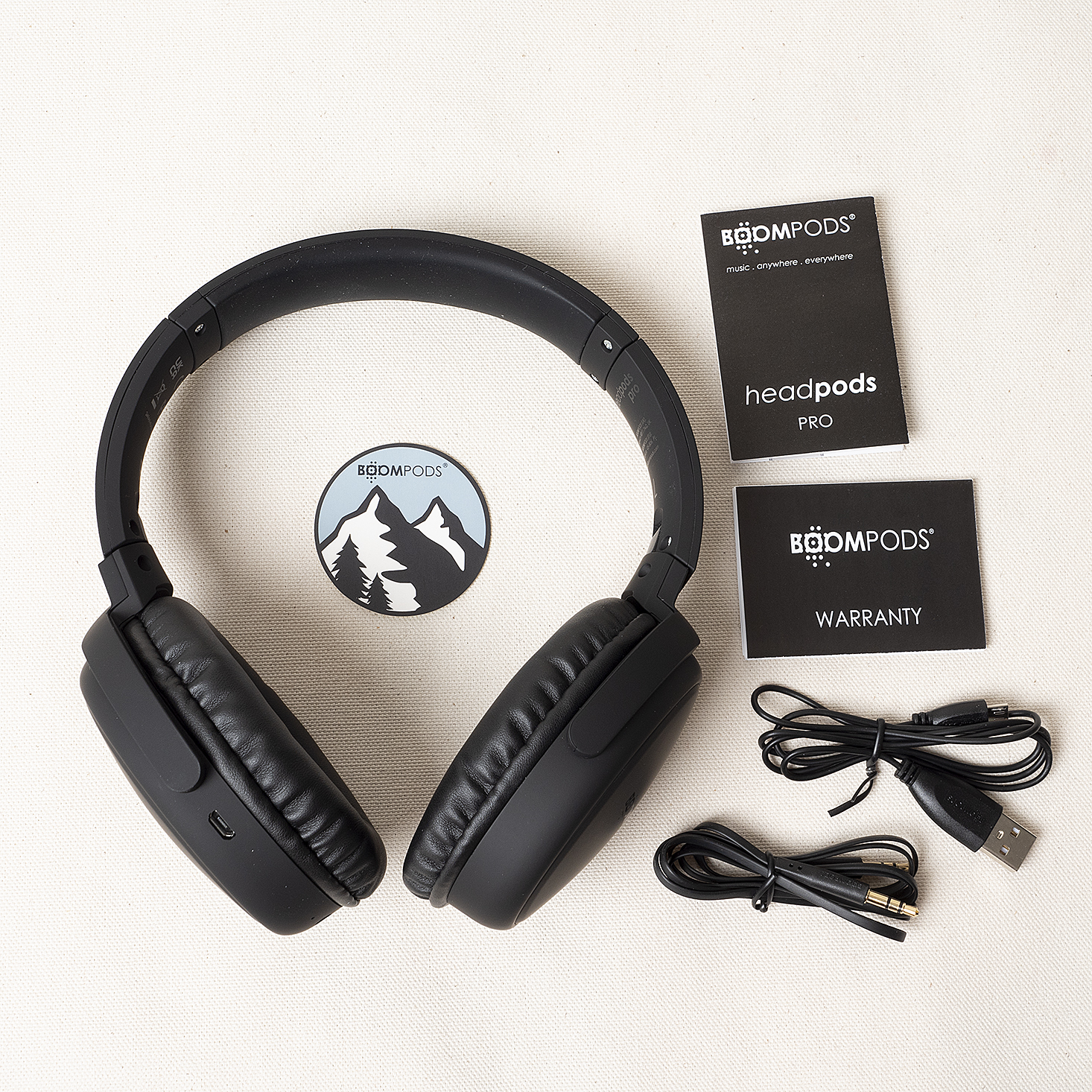 Bespoke Post
88 Ratings | 19 Reviews
Bespoke Post is a monthly membership club that delivers high-quality lifestyle products from up-and-coming brands. It's voted as one of the best men's subscription boxes of 2022 by our readers and it's a great box for women and couples as well. 
When you sign up, there's a quiz to determine your preferences and interests, then you're matched with a new themed box every month. For $49 per month, each box promises at least $70 in retail value with items ranging from outdoor gear, barware, home, and kitchen goods, clothing, and more. 
Unlike most subscription boxes, you get to preview your Bespoke Post box before it ships and you can easily swap for a different box or skip the month for no charge. You only pay for the months that interest you. 
This is a review of the "Boom" box.
This box was sent to us at no cost for review. (Check out our editorial guidelines to learn more about how we review boxes.)
First Impressions
Bespoke Post always has a good presentation. Their boxes are instantly recognizable, or in this case, their tape. I like that they have the perfect box or bag for any item you order. The box typically comes with a card to let you know what's inside, as well as a little bit about each item. This time they curated a playlist on Spotify to go with your new headphones. They did this before with the Apres box. I thought it was a cool way to find new music.
Inside the Bespoke Post "Boom" Box
I've never owned a pair of Bluetooth headphones. So this seemed like the perfect time to jump at the opportunity. I often listen to my music with headphones while doing these reviews. Until now, I have been doing so by a corded pair of earphones. I must say I really enjoy the freedom of this Bluetooth set. It took me a little to get used to, but I like that I can just get up, walk away from my computer, and still listen to my tunes. The range is pretty good. I'm writing this review in my finished basement and I walked throughout my entire house and never lost connection. I was able to go pour myself a beer on my back porch, but lost connection when I went out to my patio. Not sure what factors come into play here, but going outside seemed to have an effect on the connection. However, if you're connected to the phone in your pocket, there will never be an issue.
From the manufacture's website, "full over-ear design with PILLOWFOAM to guarantee comfort, fully adjustable head strap for all head shapes, and compact folding design allowing easy stowing. Built-in mic and play/pause controls located on the ear cup allowing for enhanced usability, reliability, and convenience. Compatible with all mobile devices. Listen for up to 12 hours on a single charge. With a quick 2 hours charging time, simply use the USB charging cable to connect to any powered USB port." I would say they're not quite "over the ear," but maybe I have big ears. The ear piece is bigger than my ear, but they don't really fit inside the foam. I'll say that I tested the noise by letting my wife try them for a bit and I could hear a good bit of what she was listening to. That's not a deal breaker, but wanted you to know if you're sitting next to someone, they know what you're listening to. There are four buttons to change the song, take a call, switch settings, and turn off/on/pair. The item folds up pretty decently. The earpieces twist inward and then fold into the head piece. They charge via USB and there is an audio jack option included if you feel so inclined.
My only complaint is, when you do anything – change the settings, pair it with a device, turn it on – a lady's voice tells you it's doing so in a very loud volume. I decided to check out the different EQ settings and it was very jarring going from my music to someone yelling "BASS BOOST" very loudly. I like conformation as much as the next person, but I think the settings should be a little quieter. Overall, I was very pleased with my choice this month.
Verdict
I must say this Bluetooth headset impressed me. While I prefer my corded pair in terms of audio fidelity, I really enjoyed the freedom of having no cord and walking almost anywhere I want. Bespoke Post offers a couple headsets. I went with Boom because it seemed the most like me and I'd have to say I nailed it. I've been used this set for a few days, including this review, and I'm very happy with my decision. I think they will get a lot of use around the house, especially trying to tune out the kiddos when they're fighting over one of their millions of toys.
Let's Talk About Value
This Bluetooth headset retails at $90. The subscription's cost starts at $49. That's a $41 savings, which is a little above the typical amount you see with this subscription. While I don't think these are the greatest set of headphones, I think they are worth more than the price I paid and was happy to receive them. With the extra money I saved, I think I might look into a Bluetooth transmitter for my record player. They make those, right?
To Wrap Up
Can you still get this box if you sign up today? Yes, the "Boom" is available at the time of this post.
Keep Track of Your Subscriptions: Add this box to your subscription list or wishlist.
What do you think of the "Boom" Bespoke Post box? Let us know in the comments below.