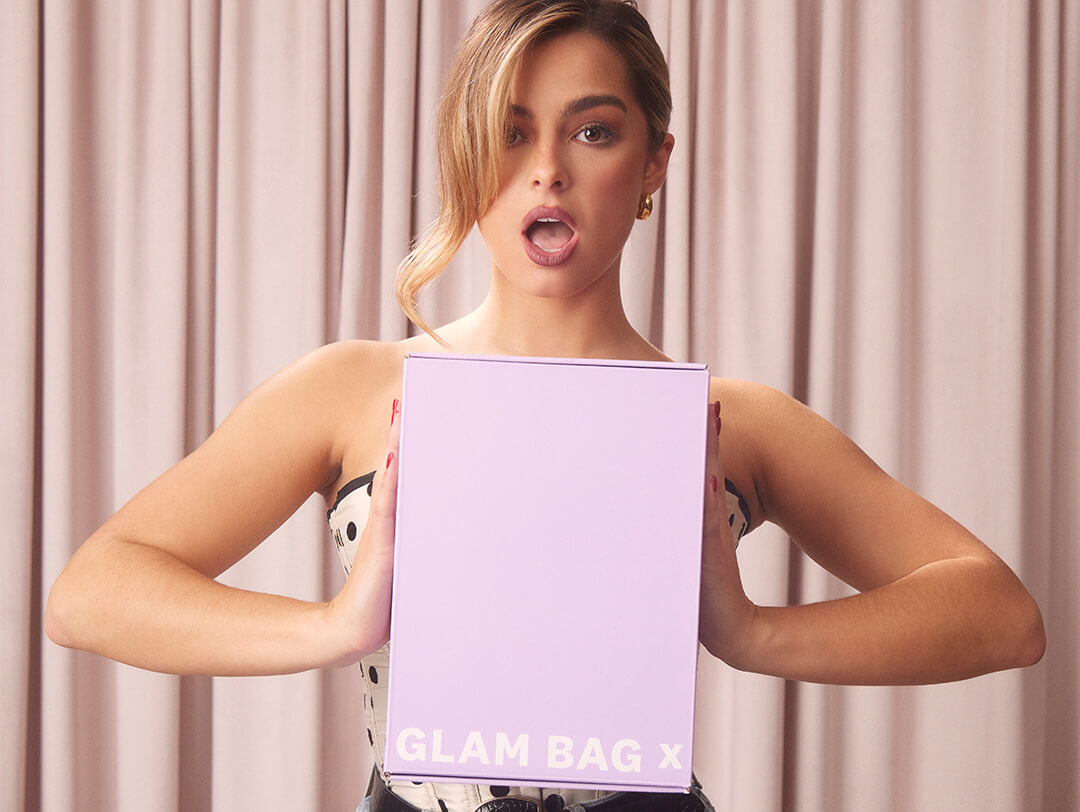 IPSY Icon Box
13 Ratings | 15 Reviews
Addison Rae is the curator for the February 2022 Glam Bag X--and we've got even more spoilers and brands for the February 2022 curation!
"I filled my GBX collab with everything you need to take a trip back to the '90s: think soft smoky eyes, fluffy hair, brick-red lips, and more—all with modern twists that feel fresh and new," says Addison. "My mom was a makeup artist in the '90s, and she has an archive of amazing photos from that time. This collection was a special way to pay tribute to my mom and this era of beauty."
You'll get 8 full-size products--you can choose three of them. Ipsy says the bag is worth $500+ -- but you'll only pay $55 as a Glam Bag X subscriber.
Your bag may include:
Product Recap
K18 HAIR Leave-In Molecular Repair Hair Mask - Retail Value: $75
FIRST AID BEAUTY Facial Radiance Niacinamide Dark Spot Serum - Retail Value: $42
COLOR WOW HAIR Xtra Large Bombshell Volumizer - Retail Value: $26
LILLY LASHES Level Up Lash Enhancing Serum - Retail Value: $65
JUVIA'S PLACE The Nubian Eyeshadow Palette - Retail Value: $20
MZ SKIN Soothe & Smooth Hyaluronic Brightening Eye Complex - Retail Value: $143
STARFACE Hydro-Stars™ - Retail Value: $14.99
ANASTASIA BEVERLY HILLS Clear Brow Gel - Retail Value: $22
TULA SKINCARE 24-7 Moisture Hydrating Day & Night Cream- Retail Value: $52
PAT MCGRATH LABS Lust: Gloss in Bronze Venus, Heavy Petal, Love Potion, Peach Perversion, Secret Lover, or Sunset Rose- Retail Value: $28 each

BENEFIT COSMETICS The POREfessional Hydrate Primer- Retail Value: $32

STILA Stay All Day® Smudge Stick Waterproof Eye Liner-Retail Value: $22
GENERATION SKIN Brightening Kakadu Plum Eye Patches-Retail Value: $49
Ipsy says on their site that the value of this bag is up to $500 which makes it a great value for the subscription cost of $55.
If you want to snag these products there's still time to sign up for the February Ipsy Glam Bag X. Here's what you'll need to know!
The box: Ipsy Glam Bag X
The price: Ipsy Glam Bag X is a $55 quarterly upgrade is available for Ipsy Glam Bag and Ipsy Glam Bag Plus subscribers. It's an additional $43/shipment for Glam Bag members and $30/shipment for Glam Bag Plus members.
The products: 8 full-size beauty products curated by Addison Rae.
What do you think about this curator and the list of spoilers?