Start your day with your favorite cup of joe and sustainable, eco-friendly accessories with SprezzaBox's new Coffee Break Box!
Introducing: The COFFEE BREAK Box! Build a more sustainable morning routine and get your daily caffeine fix with these chic, eco-friendly accessories. Available now! https://t.co/cUbDH4NbcV pic.twitter.com/3ulNWwG0Us

— SprezzaBox (@sprezzabox) July 6, 2021
The new Coffee Break Box includes the following products:
Essential Living Bamboo Fiber Cup (valued at $15)
Lucky Pheasant coffee spoon (valued at $12)
BENNKAI coffee stencils (valued at $10)
Essential Living coffee filters (valued at $12.50)
All in all, the new Coffee Break Box has a total retail value of $49.50—but as always, you only pay $28.
The Coffee Break Box arrives less than a week after SprezzaBox launched another food-and-drink-centric box: the Taco Tuesday box!
The other SprezzaBox boxes that are currently available for subscribers include: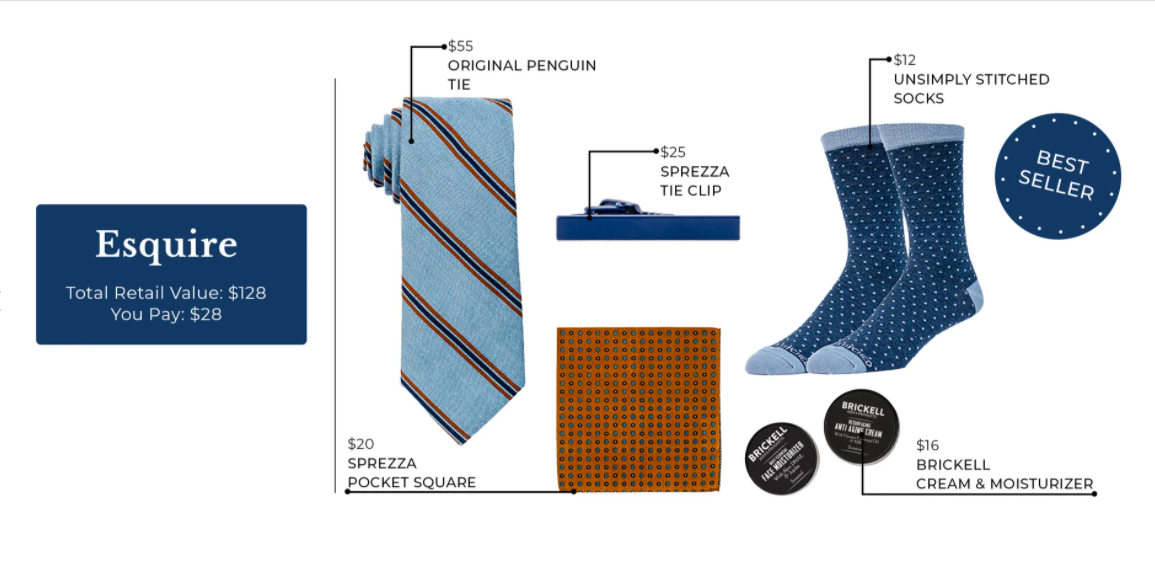 Each month, SprezzaBox subscribers receive an email prompting them to select a box; a link directs you to a page with details and photos about each box. However, even if you forget to choose, a SprezzaBox stylist will select one for you. Note that some collections include items already in inventory, so periodically, individual products will overlap.
The Subscription Box: SprezzaBox
The Cost: $28 per month, although you save more if you choose a longer subscription.
The Products: SprezzaBox offers men dapper lifestyle and grooming products each month.
Ships to: The U.S. for $2, Canada for $6, and worldwide for varying rates (customs may apply). 
Good to Know: Many items in the SprezzaBox boxes can be purchased individually in the shop on the website. Boxes are periodically rotated back into circulation.
Read our SprezzaBox reviews and find out why we've chosen it as one of our best lifestyle subscription boxes for men!
Will you be taking a break with the new Coffee Break Box?