What's your favorite day of the week? Because we've got a great new SprezzaBox for you if your favorite day just happens to be (say it with us!)... TAAAAAACCCCOOOOOO TUUUUUUUUUUESDAAAAAYYYYYY!!!
SprezzaBox
34 Ratings | 8 Reviews
SprezzaBox, an accessory subscription for men that curates themed selections of dapper lifestyle and grooming products every month, has just launched a new box perfect for foodies called The Taco Tuesday Box.
🌮NEW BOX DROP🌮 The TACO TUESDAY Box is here with all your essential needs for the perfect taco night. It comes with a tortilla warmer, seasonings shaker, side bowl, and taco stands! Grab yours today! https://t.co/cUbDH4NbcV pic.twitter.com/65mFcmkhR1

— SprezzaBox (@sprezzabox) July 1, 2021
Here's a closer look at what's included in The Taco Tuesday Box, a $44 value that, like all SprezzaBoxes, is available for just $28:
The other SprezzaBox curations currently available for subscribers to choose from include: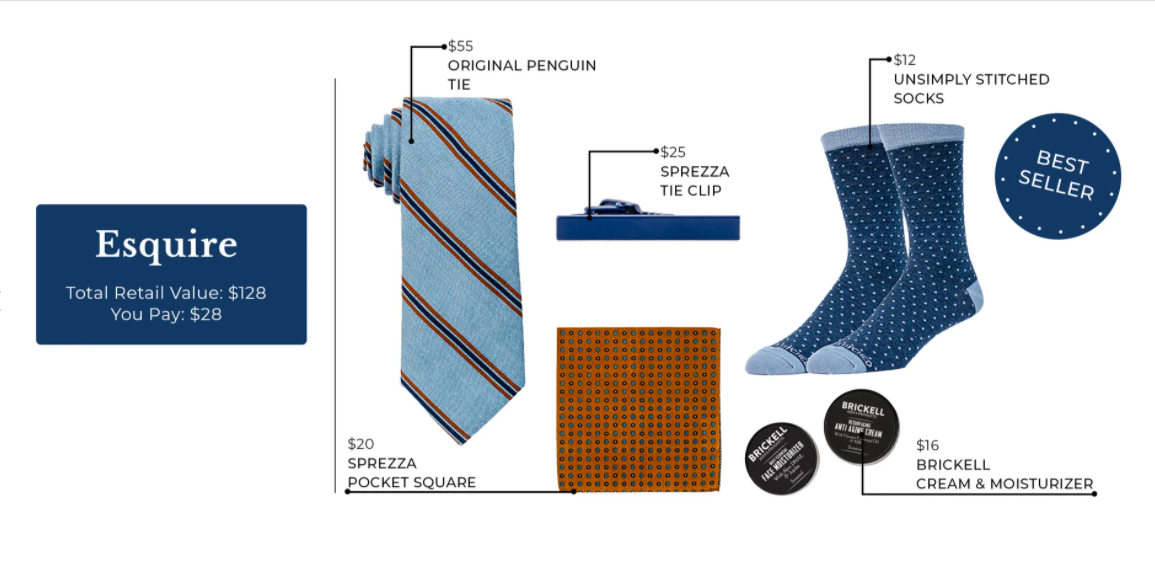 SprezzaBox subscribers receive an email prompting you to select your box, and then you'll be taken to a page with photos and information about each of the boxes. If you forget to pick your box, don't worry; they'll simply have a stylist choose one for you. Since some collections are made of previous inventory, you will occasionally have a few products overlap, but usually, this is a sample item.
The Subscription Box: SprezzaBox
The Cost: $28 per month. Save with longer subscriptions.
The Products: A collection of essential men's accessories valued at over $100.
Ships to: The U.S. for $2, Canada for $6, and worldwide for varying rates (customs may apply). 
Good to Know: After you check out on the SprezzaBox site, you'll then be given the option to select your monthly box choice. Most of the items are also available for purchase individually in their store. It's also not uncommon to see boxes put back into rotation at a later date.
Find out why our readers think SprezzaBox is one of the best lifestyle subscription boxes for men!
What do you think of the newest box?