SprezzaBox
34 Ratings | 8 Reviews
SprezzaBox is a fashionable accessory subscription for men. Each month they curate dapper lifestyle and grooming products. Recently, SprezzaBox introduced the option to pick your box each month to get exactly what you love. 
Here are the boxes subscribers can choose from for June 2021: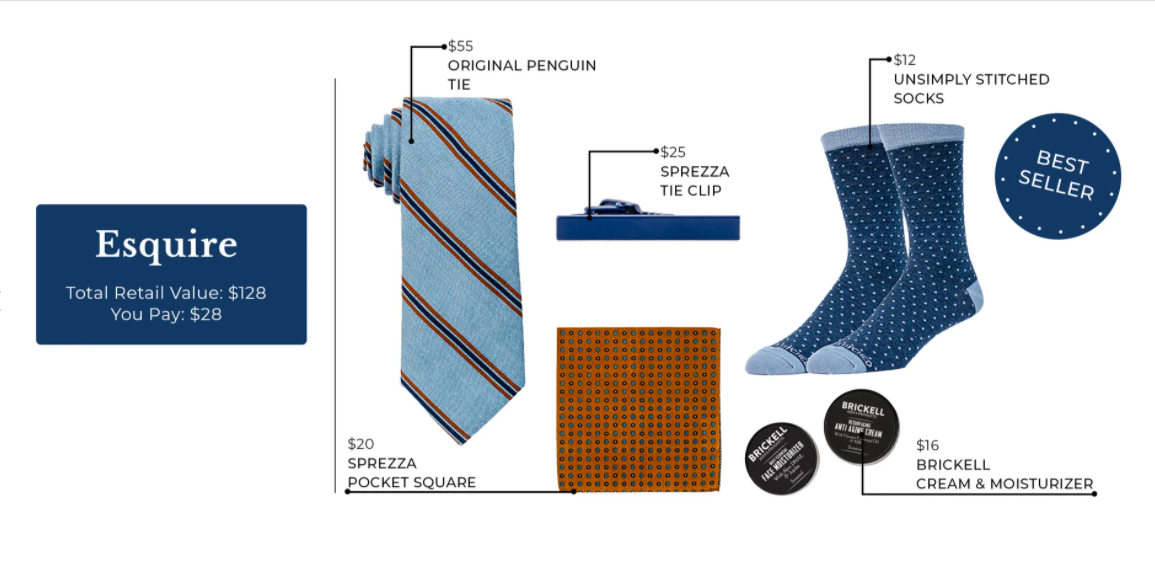 SprezzaBox subscribers will receive an email prompting you to select your box, and then you'll be taken to a page with photos and information about each of the boxes. If you forget to pick your box, don't worry; they'll simply have a stylist choose one for you. Since some collections are made of previous inventory, you will occasionally have a few products overlap, but usually, this is a sample item.
The Subscription Box: SprezzaBox
The Cost: $28 per month. Save with longer subscriptions.
The Products: A collection of essential men's accessories valued at over $100.
Ships to: The U.S. for $2, Canada for $6, and worldwide for varying rates (customs may apply). 
Good to Know: After you check out on the SprezzaBox site, you'll then be given the option to select your June 2021 box choice. Most of the items are also available for purchase individually in their store. It's also not uncommon to see boxes put back into rotation at a later date.
Find out why our readers think SprezzaBox is one of the best lifestyle subscription boxes for men!
Which box are you going to choose?