Bolzano Lux Handbag, Accessories & Beauty Subscription
5 Ratings | 3 Reviews
Bolzano Purse Club is a new monthly women's accessories subscription that prides itself on high-quality handcrafted Italian leather handbags.
Once you sign up you are sent a style questionnaire, and Bolzano's team of stylists picks the bag you with receive each month. Purses will be valued between $65-$150 and packaged in a branded box with ribbon.
This box was sent to us at no cost for review. (Check out the review process post to learn more about how we review boxes.)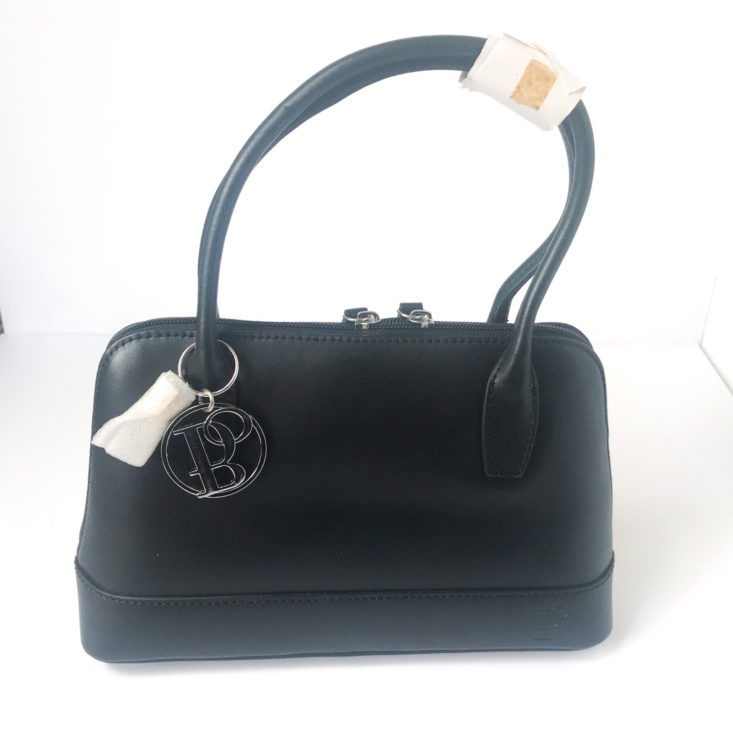 About Bolzano Purse Of The Month Club
The Subscription Box: Bolzano Purse Club
The Cost: $45 + free US shipping
LIMITED TIME DEAL: Get your subscription for $19.95 a month! No coupon required - just link here.
The Products: one handbag with a value of up to $150
Ships to: The US for free, International for $19.95
Good to Know: When you sign up your card will be charged $45 + tax. Your next charge of $45 will occur on the 10th of each month and delivered free anywhere in the U.S. Your bag will arrive around the 15th.
Bolzano Purse Club June 2018 Review
After signing up I was sent a questionnaire that asked me about the colors and patterns I prefer, styles and purse shapes that I liked, and any other information I would like the Bolzano team to know!
Berry Lovely Handbag, Club Member Exclusive! - Listed Value $169
This is a Bolzano club exclusive, and I am really digging it. I love the classic shape - it feels very Kate Spade-esque. The stitching was all uniform and really added to the quality of the piece, and it comes with two zippers and an inner zippered pouch. Without a doubt, however, my favorite part is the genuine Swarovski strawberry charm. It is so sparkly, and it is the perfect accent for summer. My only complaint is that I prefer purses with a little more room than this. It will comfortably fit my wallet, phone, and keys, but I prefer to have a purse that will allow me to carry my iPad and a book. My personal preference doesn't detract from the quality of the purse, though! The leather is buttery soft and the zippers are sturdy.
Verdict: I really appreciate the classic style and quality of the purse this month! The fact that this is an exclusive piece for subscribers only adds to the fun of the subscription. Bolzano provided a value of $169 for this purse, and that does line up with the regular prices of similarly sized handbags from the site.
To Wrap Up:
Can you still get this box if you sign up today? You can definitely still sign up, but what bag you get depends on what you enter into your style profile and what the stylists pick for you. 
Coupon - Get your subscription for $19.95 a month! No coupon required - just link here.
Value Breakdown: Bolzano costs $45.00 per month, but I received a leather handbag that is valued at $169. 
Check out all of our Bolzano reviews and more handbag and accessory subscriptions in the Women's Subscription Box List!
Keep Track of Your Subscriptions: Add this box to your subscription list or wishlist!
What do you think of my handbag from Bolzano? Are you going to sign up?