FabFitFun
1189 Ratings | 330 Reviews
The FabFitFun Box is a quarterly subscription from FabFitFun.com. Each season they send you a box of $100+ worth items in categories like beauty, fashion and fitness. FYI – if you are interested in this box – it is still available for purchase!
This box was sent to us for review purposes. (Check out the review process post to learn more about how we review boxes).
The Box: FabFitFun Box
The Cost: $49.99 a box sent every quarter
ACTIVE DEAL: Limited Time Only! Get a $10 discount for a seasonal membership!
CODE: FALLMSA
The Products: The hottest seasonal items (worth at least $100) selected by the FabFitFun team
Ships to: US and Canada
Check out all of my FabFitFun VIP Box reviews and the Women's Subscription Box Directory!
FabFitFun switched from an info sheet to a mini mag with the fall box, and I love the change.
It's full of tips for the season, background on some of the featured makers, and lots of other super important info:
😉 Now onto the items!
Whitney Eve X FabFitFun fingerless gloves - Value $26
These are available in black or grey. (FabFitFun Annual Select subscribers were able to select the color they wanted).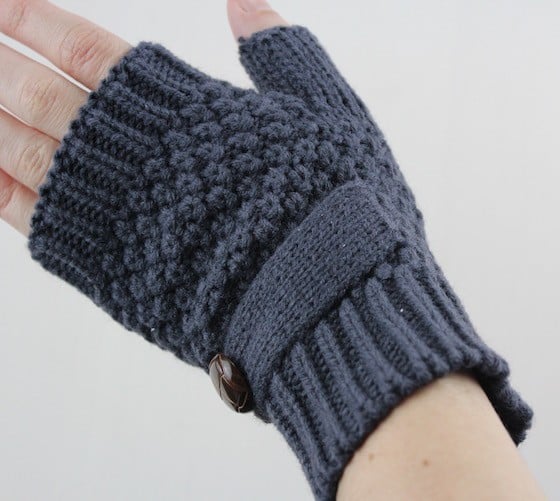 These are cozy, great for texting, and I like the faux leather button detail.
EJH Brand Diffuser in Pomegranate - Value $37
(Other scent variations: Cinnamon, Sugar Cookie or Lavender. This is another FabFitFun Annual Subscriber Select choice item).
Here is the diffuser out of the box:
That plastic cap sealing the fragrance oil is really in there, so it's a bit of hassle to remove it, but I'm hoping that means no leaking packages in shipment!
Here it is all put together:
I like the simple design, and the pomegranate scent works for me. (Of course, now I really want to smell the Sugar Cookie scent!)
JUARA Candlenut Body Creme - Value $38
(Good to know for swaps - inner foil seal)
I think this is such a perfect beauty item for a winter box! I've sampled it before thanks to Birchbox, and it is such a decadent body cream! And considering how thick the cream is, I'm impressed with how quickly it absorbs. (This isn't one of those body butters that leaves your skin feeling a little greasy).
Wine Stopper and Charm Set by FabFitFun - Value $15
This set is pretty cute. Here are all the pieces:
And here are the wine stopper and wine charm in action:
And I was happy to see that these silicone pieces are all BPA-free and dishwasher safe!
Zoya Nail Polish in Vanessa -Value $9
Subscribers will receive one of four "berry-toned hues."
I love the Zoya polish formula, and this looks like a perfect cranberry red for the holidays, so I'm happy!
Dermalogica Skincare Set -Value $45
This set includes:
Special Cleansing Gel, Skin Smoothing Cream, and Multi-Active Toner
(Good to know for swaps - Skin Smoothing Cream has inner foil seal).
These tie-in well with the back page of the mini-mag titled "5 Tips for Traveling Light." I like that these are all free of artificial fragrances. I think my favorite is the Skin Smoothing Cream - it absorbs very quickly and is great for dry skin.
FRENDS The Donna Earbuds (Value $80)
Here are the variants for the earbuds:
This is another FabFitFun Annual Subscriber Select choice item.
Here are the earbuds up close:
I know the FRENDS brand makes pricey earbuds and headphones, so I wasn't too surprised by the listed retail value on these. (For example, these Earbuds from 2014 were originally $100).
That being said, I would have loved if they came in their own box - I think it would have made them a more giftable item.
As far as quality goes, I was very impressed with the sound quality. (The button on the cord serves as a play/pause button). I even had my husband Eric try them since he's much more obsessed with sound quality than I am and he was surprised by how good they sounded.
From Eric, "They produced a good bass and the sound wasn't tinny like most earbuds I've used."
Well, while I didn't get a box for the earbuds, FabFitFun went above and beyond with this gift card box!
It is just ready to be gifted!
And extra good news: no credit card required to use this if your order is under $25. (And! There's no mention of FabFitFun on the gift card itself - so if you wanted to gift it, it doesn't look like it came from a subscription box).
More good news - no need to enter credit card info if you order is less than $40! (And shipping is free). I found a few items for $38, and the gift card doesn't expire, so hopefully if they don't have something you are looking for now, you can find it when they add new stock!
Hello Fresh 3 Free Meals Coupon
This coupon is good through 6/30/2016. Check out our Hello Fresh reviews to learn more about this subscription.
And FabFitFun teamed up with the ASPCA:
Post a picture of your pet or favorite animal with the hashtags #FFFAnimallove #FabFitFun #ASPCA and tag @FabFitFun and @ASPCA and for every photo FabFitFun will donate $1 to the ASPCA (Up to $90,000).
Verdict: I have been so impressed with FabFitFun boxes lately! For one thing - I LOVE that the gift cards can be used as actual gift cards! (And because of that I think it is fair to count the value of those gift cards toward the overall value of the box).
This box has a retail value of about $315 - incredible for a $50 box, (and even more amazing for a $40 box if you sign up with the MSA10 coupon).
I'm also in holiday-gifting mode, so I like that so many of the items in this box would make great gifts, or this entire box would be an amazing gift.
What do you think of the FabFitFun Winter 2015 Box? What are you going to buy with your gift cards?