Jot Review
Concentrated Coffee That's Versatile and Delicious
I start every single morning with a cup of coffee. Sometimes I'll make myself a latte, others I'll brew up a big pot of drip coffee, and occasionally I'll pull out my Chemex or French press, but most mornings I want cold brew. I'm not sure exactly when iced coffee became such an integral part of my routine, but I always keep my fridge stocked with cold brew concentrate to expedite my morning coffee ritual. When I found out about Jot Ultra Coffee, I was intrigued. Much like my beloved cold brew, you mix Jot with water or milk for a quick and easy cup of joe, but Jot's Ultra Coffee is 20x more concentrated than regular brew, and it only takes a tablespoon to yield a full cup of normal strength coffee. I was eager to give it a try. Would it taste as good as regular coffee? Would it give my cold brew concentrate a run for its money?
In this review, I'm going to explore these questions and more. I'll look at what Jot's all about, mix up a cup (or two), and give you my honest opinion on how it tastes. Will this ultra-concentrated coffee dazzle me? Let's find out!
Want to explore more traditional coffee subscriptions? Check out our list of the best coffee subscriptions!
ACTIVE DEAL: every order 25%
CODE: every order
Pros & Cons
The Pros
Jot is 20x stronger than regular brewed coffee, making it the strongest coffee concentrate I've seen on the market.
This is a versatile product that can make iced coffee, hot coffee, lattes, cappuccinos, and even affogatos.
Since it's super concentrated, it can be used to flavor baked goods, ice creams, frostings, and other concoctions. (I always use instant coffee as a flavoring when I'm baking, and this is a definite upgrade.)
Despite the small serving size, this coffee concentrate packs a punch. One tablespoon of Jot contains as much caffeine as a strong cup of black coffee.
This coffee contains nothing but coffee. No sugars, preservatives, or additives. Only coffee beans.
Jot sources beans that are fair trade, sustainable, and organic.
You can set up recurring shipments so you're always stocked up, and subscriptions are flexible. You can add bottles, adjust your shipping frequency, pause your subscription, and cancel easily by tweaking your account settings online.
The Cons
There's only one product currently available. You won't find a variety of coffees like you would with a traditional roaster.
Jot costs $1.70 per serving (though you'll pay less if you sign up for a subscription), which means it's far from the cheapest way to get your caffeine fix.
Refrigeration is required after opening, and Jot has a shelf life of about 30 days.
Is It Worth It?
Like the sound of concentrated coffee that's versatile enough to make black coffee, lattes, and more? Then Jot is definitely worth a try! 
I'd Recommend Jot If
You enjoy cold brew but wish it could do more.

You want to stock a product that takes up minimal fridge space but can be used to make a wide range of coffee drinks. 
About Jot & Pricing
Jot is available for purchase without a subscription, but significant savings are available if you sign up for regular shipments.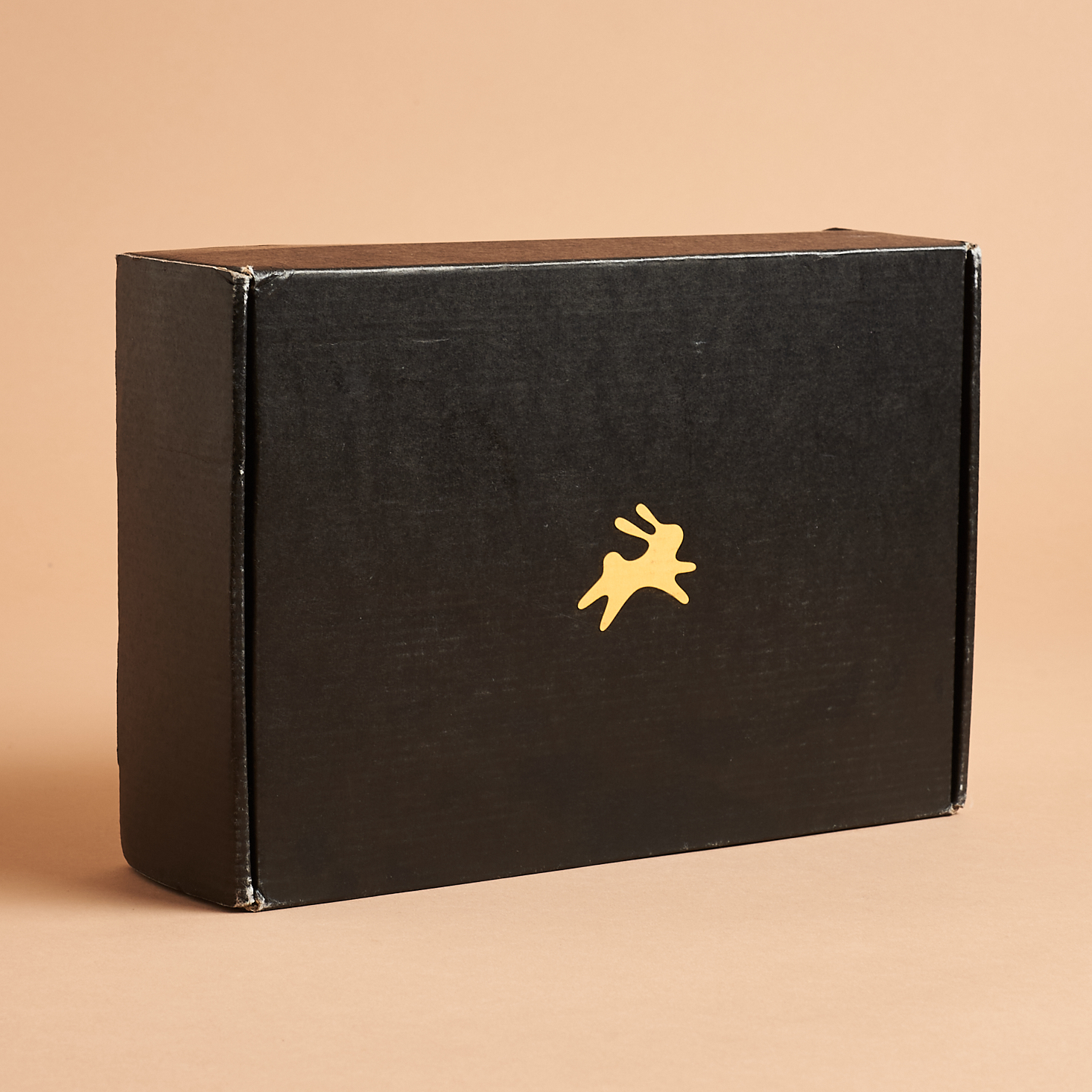 The Product: Jot
What's It All About: Jot's Ultra Coffee is a coffee concentrate that can be used to make a wide range of beverages, from black coffee and lattes to affogatos and milkshakes.
The Cost: $24.00 for a one-time purchase of a single bottle, $48.00 for two bottles, and $68.40 for a three-bottle shipment. (One bottle makes 14 cups of coffee.) Shipping is free for all orders larger than one bottle. Subscribe to save on recurring purchases: $4.00 off a single bottle subscription, $8.00 off a two bottle subscription, and $11.40 off a three bottle subscription.
ACTIVE DEAL: every order 25%
CODE: every order  
Can I Buy Without Subscribing: Yes! You can make a one-time purchase on the Jot site.
This box was sent to us at no cost for review. (Check out our review process post to learn more about how we review boxes.)
---
What Is Jot? 
As I mentioned at the top of this review, I'm no stranger to coffee concentrate. (Cold brew is my jam!) When I first found out about Jot, I first wanted to figure out how it differs from my usual stuff. My go-to cold brew is called CoolBrew, and it's pretty much your standard cold brew coffee concentrate. (Even if the same brand isn't available in your area, you'll probably find something similar on the shelves of your local grocery store.) Here's a little bit about it:
CoolBrew is an all natural, liquid coffee concentrate (...) just 1 oz of CoolBrew (...) makes an 8-10 oz. cup of hot or iced, smooth and delicious gourmet coffee.
In my experience, this ratio is pretty standard for cold brew. About 1 oz. (or roughly 2 tablespoons) will yield a full cup of coffee. Now, let's look at Jot:
Ultra Coffee is coffee in its purest, most delicious form. From a proprietary extraction process comes a liquid 20 times more concentrated than regular coffee, resulting in an unparalleled combination of flavor, freshness and convenience.
With Jot, you only need one tablespoon to make a cup of coffee, making it twice as strong as my usual concentrate. But here's the thing. When I make iced coffee in the morning, I always make it twice as strong as recommended because I personally think it tastes more like "coffee shop coffee" that way. Would I need to double up on Jot, too, to reach my desired strength level? I'd need to see...
I also wanted to learn more about how Ultra Coffee is made. Unlike your traditional roaster that has many different products available showcasing different single-origin beans, blends, and roasts, Jot only sells one product: Ultra Coffee. Where and how do they source their beans? Here's what I found on Jot's website:
We source beans from organic and fair trade farms from premier growing regions in South America and Central America. Once brewed, 100% of our spent grounds are composted for use as soil amenders for farming. It's better for the planet, better for the farmers, and better for you.
Interesting. Personally, I like that even though the beans aren't front and center on the packaging, Jot is still sourcing from organic farms and supporting fair trade practices.
---
My Jot Delivery
Signing Up
When you sign up for Jot, you can select how many bottles you'd like to receive and how frequently you'd like to receive shipments.
If you're not ready to subscribe, you can make a one-time purchase in the shop. (However, it's worth noting that significant discounts are available on recurring purchases and shipping is free on orders of two bottles or more.)
My Jot Box
I live in a house with two coffee drinkers, so I received a double shipment of Jot (enough for 28 cups of coffee), an etched tablespoon for convenient measuring, and some branded welcome materials. The bottles were nestled securely into specially designed packaging that kept them from rattling around in the box in transit.
My box contained a welcome card with information about recurring shipments, as well as a postcard with quick recipe instructions to get me up and running.
Jot Double Pack- $48.00 (subscribe and save $8.00 per shipment)
My Jot Double Pack contained two 200-ml bottles of Jot Ultra Coffee, which is enough for 28 cups. As soon as I pulled the bottles out of the box, I was really feeling the packing. The brown glass bottles give me old school pharmacy or apothecary-type vibes, and each one is fitted with a rubber stopper that feels sturdy and practical. The bottles are shelf-stable, but they require refrigeration after opening and have a shelf life of about a month.
Jot Branded Spoon- Gift with purchase.
If you're a new customer, Jot will send a complimentary spoon with your first order. Using this little gadget feels a bit more luxe than pulling out a baking tablespoon, and the etched handle is a nice touch.
---
Taste Test
Once my shipment arrived, I was eager to give Jot a try! Would it really taste like actual coffee? Would I like the flavor? Would it give me the caffeine boost I need to get my wheels turning first thing in the morning?
Jot is a versatile product that can be used in a number of different ways, but since I usually start my day with a cup of black iced coffee, I decided to start there.
Using the provided spoon, I measured out one tablespoon of ultra coffee and mixed it with 8 oz. of cold water. First impression? It looked like honest to goodness coffee! The color was saturated and dark, and the opacity was on par with my usual cold brew. I took a whiff and was pleased to find a rich, nutty aroma that reminded me of toasted grains. Next up, the moment of truth. I took a sip. Surprisingly, I found the taste very bold, and— dare I say— nearly bordering on too intense! Whereas with my normal cold brew concentrate I tended to whip up double strength batches, I found that I actually preferred Jot slightly weaker than recommended. In the cup, Jot is intensely nutty and bold; this coffee packs a wallop of flavor. Interestingly, something about the taste made me think espresso more than coffee, and my iced coffee reminded me of iced Americano more than cold brew. One cup also left me feeling pretty well caffeinated, about the same as a large up of standard black coffee. (But not jittery.)
Given that Jot was giving me coffee bar vibes (and is touted as an extremely versatile concentrate), I wanted to also try making a hot beverage.
I decided to go for a latte, so I again measured out a tablespoon of Ultra Coffee and mixed it with 8 oz. of steamed oat milk. To top it off, I finished the mug with a dollop of whipped cream and some freshly ground nutmeg.
This latte was so good! Again, the flavor of the coffee was nicely concentrated. It held up well against the creaminess of the milk, and I dare say if I got this drink from the barista at my local coffee shop I'd be very pleased! It really did taste like an espresso bar latte.
---
My Verdict
I wasn't sure what to expect from Jot, but consider me a fan! This super-concentrated coffee is convenient, tasty, and extremely versatile. I like that it can be used to create a number of different coffee beverages; the functionality is seriously impressive! In my own personal taste-test, Jot outperformed my go-to coffee brand when it comes to strength. (Whereas I usually prefer to add extra concentrate, I found Jot so potent I preferred it a bit weaker than recommended.) I enjoyed the flavor, and for me, it easily beats out the big chains like Starbucks. To be honest, the only thing that gives me pause is the price point. The retail price of Jot breaks down to about $1.70 a serving, which is more than I usually pay for coffee I make myself at home. Now, if you sign up for a subscription, the per-cup price comes down a bit, but it's still a little rich for my blood. I usually drink between 2-3 cups of coffee in the morning, and I'm not sure I'm willing to shell out over $3 a day to exclusively drink Jot. That said, I do like it enough to splurge on a bottle every now and then. Also, as a baker, I love the idea of using Jot as a flavoring in cookies, cakes, and cupcakes. I typically add a smidgen of coffee to my brownies to complement the chocolate flavor, and I'm itching to see how Jot performs in that task. I have a feeling it might be a game-changer!
Ready to try Jot for yourself?
---
Have you tried Jot or any other coffee concentrates? Head to the comments and let us know your thoughts.
Want to explore other coffee subscriptions? You'll find a full list of coffee subscriptions worth trying in this list!