BoxyCharm
1948 Ratings | 194 Reviews
BoxyCharm by Ipsy is a $28 monthly beauty and makeup subscription box. They always provide a great value compared to the cost of the box and include 5 beauty items that include nail care, skincare, makeup, haircare, fragrance, and more. (At least 4 of those items will be full-sized). If you are a makeup addict – we recommend this box!
FYI: Subscription update!
Glam Bag Plus and BoxyCharm Base Will Now Be Called BoxyCharm. It's the same great membership and price—now all under the new BoxyCharm name and extra perks. BoxyCharm members (all previous Glam Bag Plus and BoxyCharm Base subscribers) will still get 5 full-size beauty products worth up to $200 personalized for them, and now they'll get to choose 3 of their items! Plus, they're guaranteed 2 Power Pick —superstar products or brands handpicked by our team of experts— in their 5-product assortment. By removing the drawstring Glam Bag Plus, we can invest in better beauty products.
My Subscription Addiction paid for this box. (Check out the editorial guidelines to learn more about how we review boxes.)
First Impressions
Everything arrived packed neatly in the pink BoxyCharm by Ipsy box.
Now, on to the items!
Wow, this palette is amazing! Honestly, even if I didn't like anything else in the box this month, it would be worth it because of this item alone. The colors are amazing, they provide great coverage, they blend nicely, and I am able to build on the lighter shades without a ton of fallout and mess. There are 20 shades that go from solids to glitter, so there is something for me to use whatever my mood. I haven't played around with too many of the shades, but I did really enjoy trying a dark purple which was similar to a shade I wore basically every day in high school. This is something I am going to have for a long time!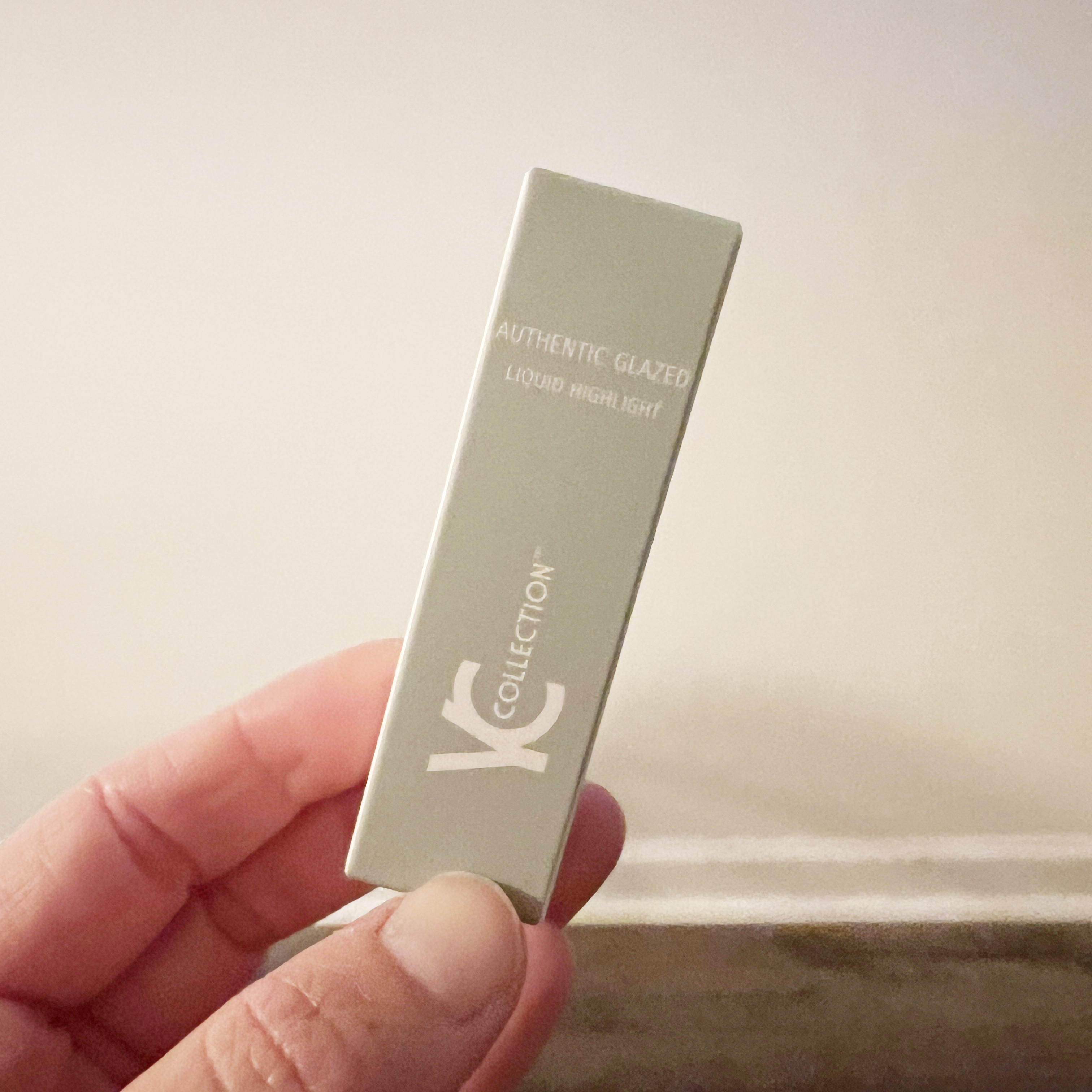 You can't really tell in the photo that I have this highlighter on, but I swear in person it was way more noticeable. One thing that I tend to not love about liquid highlighters is unless the shade is perfect for me, it sort of looks odd on my cheeks sitting above my blush. I'm also finding that I don't love liquid highlighters because they don't blend well. I can get a much nicer line on my cheekbones and nose when I use a brush. While this highlight was really nice and provided a nice glow, I didn't love the shade for me.
This brand did go on nicely, not feeling sticky or looking like a thick layer. Overall, this was just ok for me so I think I am going to pass this on to a friend that it might match better with.
This blush is infused with collagen properties to firm, hydrate, and smooth fine lines. This blush is really thick and the color is vibrant. You do not need a lot of this product to get coverage. I would highly suggest removing excess product from the applicator and only using one, maybe two drops onto your cheek. This blush really does blend nicely, but wow is it bold. I went a little too heavy on one side and ended up having to really wipe a lot of it off. Now that I see the photo of myself I don't think it looks too dark, but in person it felt like the color was way too overpowering for my skin tone right now. And again, while this did blend out well for me, it was just really thick and sort of too much coverage from what I am used to. While I normally love a liquid blush, I think this is one I am to pass on to a friend.
I am loving this serum! While I don't have troubled skin when it comes to acne all the time, I am prone to blemishes around my period, when I have a lot of dry skin build up, and when I am stressed. The directions do say that you can use it morning and night, but I found pretty quickly that I can use this sparingly. I happened to have a stressful week and did have a major breakout so I decided to use this in the am and pm, but on a usual week I've been using this in the evening only. It really does seem to help with smoothing my skin and has been minimizing pores.
The detoxifying celery juice stops blemishes and oil build up, while the AHA + LHA boosts cell turnover. Phyto Bright minimizes pores and smooths dark spots to reveal a healthier glowing skin. The best part for me is that while this serum works to clear blemishes, it doesn't dry my skin out. I am left with a smoother feeling face that has a healthy glow, and it helps to knock blemishes out way faster!
The first time I used this mask it fell really flat for me. My skin has been super dry after I was sick for a month so I was really excited to use this hydrating mask, but it didn't really feel like it did much of anything. The next night I decided to use an exfoliating mask first (just a quick 2 minute mask that I have on hand) and then use this mask directly following. Wow, that really helped! So I really needed to get all of that dry skin off and then use this mask to rehydrate my skin. What a difference it made!
If you don't love the smell of chocolate, then this mask is not for you because it basically smells like you are warming chocolate on the stove. The chocolate and macadamia combination works as an antioxidant for your skin while smoothing, replenishing lost moisture, all while also plumping and firming your skin.
Verdict
This BoxyCharm by Ipsy was a great month! The total retail value came in at $218.72, which is in line with the "up to $200 value." The eyeshadow palette and serum were the big items for me that I am totally in love with. They both really bring the value. While I wasn't blown away by the curation since nothing felt cohesive, I sometimes enjoy just receiving quality ingredients from great brands.
While the other makeup products didn't blow me away, I am happy to pass them to friends that I know are going to love them. The mask didn't feel like a big deal, but once I figured out how to make it work for me personally, then I really saw the benefit of it. This box got me excited again so I am ready for November!
Keep Track of Your Subscriptions: Add this box to your subscription list or wishlist!
Value – Was This Box Worth It?
The Cost: $28
Value Breakdown: Each of these 5 items had an average cost of $5.60. Here is how that breaks down per item:
Palette $6.10
Highlighter $2.30
Blush $2.81
Serum $11
Mask $5.79
Other Things You Should Know
Can you still get this box if you sign up today? No, your first box will be from the November curation.
What do you think of the October 2023 BoxyCharm by Ipsy Box? Which variants are you getting?