mindbodygreen probiotic+
0 Ratings | 0 Reviews
FIRST IMPRESSIONS is a series that introduces and reviews new brands to My Subscription Addiction, drawing from readers' requests for an insider's first look. Interested in seeing more reviews from this brand, or have another box in mind that you'd like to see reviewed? Let us know in the comments.
I was first introduced to mindbodygreen several years ago when I was desperately searching for answers to some perplexing health issues. Have you ever experienced chasing one mysterious symptom after another? Similar to that whack-a-mole game. Once a symptom would potentially dissipate, another would pop up. This began happening to me about six years ago; I began experiencing food sensitivities, brain fog, intense exhaustion, and a steady weight gain that defied my active lifestyle (at the time, I ran daily and had a personal trainer). These symptoms were just the tipping point of a challenging time searching for answers. Ultimately, I was diagnosed with Hashimoto's Thyroiditis (an autoimmune disease). Still, it would be another two years until I could find a provider who could treat the totality of my symptoms and grant me some relief.
Along the way, I've learned the importance of gut health, how mineral deficiencies can drastically affect our day-to-day lives. I'm excited to share with you my experiences over the last 5 weeks with these mindbodygreen supplements. I am not a healthcare provider, and I also recognize and respect that individual health journies can never be one size fits all.  What works for one individual may not be what works for you and vice versa. That being said, let's start with unpacking all of the supplements I had the opportunity to review!
ACTIVE DEAL: Save 15% off your first month! New subscriptions only; code cannot be combined with other offers.
CODE: MSA15
This box was sent to us at no cost for review. (Check out the review process post to learn more about how we review boxes.)
The information provided on the site is for educational purposes only and does not substitute for professional medical advice. Always consult a medical professional or healthcare provider if you're seeking medical advice, diagnoses, or treatment.
What is mindbodygreen?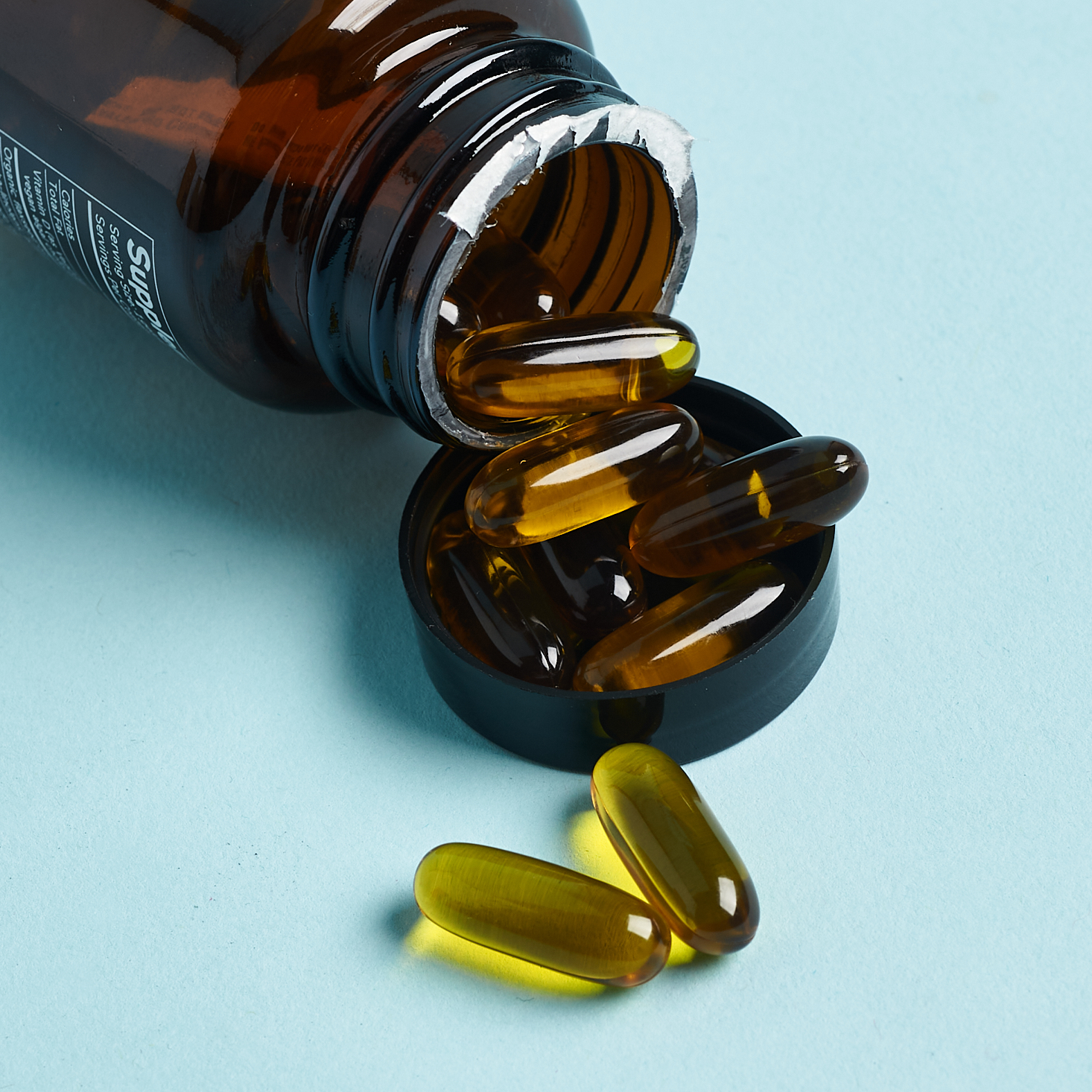 mindbodygreen is a lifestyle media brand dedicated to inspiring you to live your best life - mentally, physically, spiritually, emotionally. Through a 360º approach to wellness that weaves the mental, physical, spiritual, emotional, and environmental aspects of well-being together, mindbodygreen has been a respected resource for over ten years for individuals looking deeper into the fundamentals of science-based holistic well-being. They have a vast array of world-renowned experts who make up the mbg community collective. These respected individuals range from spiritual icons to double board-certified holistic psychiatrists, pioneers in functional and integrative medicine, even best-selling authors, just to name a few.
mindbodygreen has expanded over the years into functional nutrition coaching, classes (varying from fitness to self-improvement), and then most recently, supplements.
As described on their site: mindbodygreen supplements+ are rooted in science, quality, and care. Each product has been thoughtfully formulated by scientists and health care practitioners, and have undergone multiple rounds of comprehensive testing. There is additional information provided on the supplements here.
mindybodygreen Disclaimer: *These statements have not been evaluated by the Food and Drug Administration. This product is not intended to diagnose, treat, cure, or prevent any disease.
mindbodygreen supplements
mindbodygreen current supplements range from probiotics+, sleep support+, immune support, and cellular beauty (just to name a few)  their subscription options include:
One time purchases (depending on the supplement) start at $60-90
Subscription-based offerings (depending on the supplement) start at $49
Cancel subscriptions, anytime
30-day money-back guarantee
Free shipping in the US
First Impressions
My supplements arrived in a standard non-descript brown box, but great things can often come in nondescript packages!
What's Inside The Box
ACTIVE DEAL: Save 15% off your first month! New subscriptions only; code cannot be combined with other offers.
CODE: MSA15
Directions: One scoop daily added to 8 to 10 ounces of water or drink of choice (I alternated between coffee and hot chocolate)
Ingredient breakdown: collagen peptides, hyaluronic acid, vitamins C & E, Biotin, L-glutamine, turmeric, and sulforaphane glucosinolate
Promotes skin elasticity and hydration*
Supports strong hair and nails & enhance skin moisture and smoothness*
Helps protect cells from oxidative stress and photoaging*
Supports a healthy intestinal lining*
17.7 grams of grass-fed collagen peptides (types I & III)
I'm sure many of you have read over the last several years about the correlation between gut permeability and overall health, often known as "leaky gut" (Harvard Health: What is Leaky Gut). Though most medical journals still have yet to draw a definitive conclusion where leaky gut is the contributing link to chronic diseases, they share supporting evidence on how to support lowering inflammation in the body. Type II collagen has been recognized for helping to build cartilage, joint health, maintain our gut lining, therefore, supporting digestive health and supporting immune function.
My experience: The consistency (minimal grit) and the chocolate flavoring were much better than other collagen powders I had previously tried. So, two great things happened and one not-so-great through my 5 weeks incorporating the beauty & gut collagen into my routine.
My hair grew crazy. I normally get my roots done every 6-8 weeks. At my last appointment, I was under 6 weeks from my last appointment, and my hair had grown a full inch - I'm not kidding. Hair typically grows 1/2 per month, of course depending on pre-existing conditions. Since I have Hashimoto's, it essentially slows everything down in the body, so the Biotin along with the collagen peptides must have really made a difference.
So, the wonderful things that Biotin did for my hair, well, it did some not-so-great things to my skin. Again, having had acne-prone and sensitive skin since-  I don't know, since birth? - I should have considered this increase in oil production would have an impact. Sadly for me, it really did. Cystic acne returned on my chin that I hadn't seen in years. It wasn't until I saw my dermatologist that they told me it's common for Biotin to exacerbate acne-prone skin.
My arthritis lessened. I tend to get an almost carpel tunnel-like cramp at night, and since taking the collagen, I haven't had to massage my hands and joints like normal, so that was a surprising and welcome win!
Final thoughts: Like with any new medication or supplement (especially if you have a pre-existing condition), it makes sense to thoroughly review with your providers to ensure there are no counter interactions or unwanted side effects. In this case, I certainly do not blame the product for how my body reacted and decided to respond. My previous experiences with Biotin (10+) years ago had not exasperated my acne before, but as we all know, bodies change, and mine is clearly very sensitive to it.
Directions: Take one capsule daily with water or as recommended by your health provider.
Ingredient Breakdown: with B. lactis Bi-07, B420, HN019, and L. acidophilus NCFM
Final Thoughts:  Gut health is paramount (in my experience) whether you have dealt with a chronic illness, gastrointestinal, or skin issues.  I'd encourage consulting with a doctor on if probiotics are worth a look for you.
Directions: Take two capsules 1-2 hours before bedtime with water as recommended by your healthcare provider
Ingredient Breakdown: with magnesium, jujube, and pharmaGABA®
My experience: I've struggled the last few years with sleeping through the night. I often experience energy slumps throughout the day and want to develop a solid sleep routine to sleep through the night. Truthfully, this may be in part to my pup Wyatt and I sharing a bed (I never thought I'd be a person that lets their dogs sleep in their bed, but here we are!). So, when I saw that one of the supplements was specifically for sleep support, I was ready! Here are some of the highlights:
The first night I took only one supplement (magnesium often can knock me out quickly), and let me tell you, within 30 minutes, I was ready for bed!  The effectiveness seemed to wean off through the weeks, though I did tend to feel "relaxed" without feeling drowsy, if that makes sense.
It took almost 90 minutes for me to get ready to snooze after taking two capsules by the final week. This may be a combination of outside factors such as stress, caffeine intake for that day, or my circadian rhythm being off.
Final Thoughts: I loved having an alternative to melatonin or even over-the-counter sleep aids I have taken when my mind and body decide they don't want to shut off. I also liked incorporating more magnesium because that can often be something we are unknowingly deficient in. The National Institute of Health did a recent study on magnesium detection and how being deficient in it can affect us.  If you are interested in learning more, you can find the study here.
Directions: Take one gelcap daily with water or as recommended by the healthcare provider.
Ingredient breakdown: with organic algal vitamin D3, extra virgin olive oil, avocado oil, and flaxseed oil
My experience: Being severely Vitamin D deficient myself, I hoped that this supplement might help my energy levels during the day. Sadly, my experience with this supplement was short-lived; I could only take it for less than 14 days because of how much it upset my stomach. Regardless of the time of day, if it was taken with food or without extra water or spaced between other supplements, I experienced the same discomfort. Again, I don't believe it reflects on the quality or effectiveness of the product, just that it is not a match for my body (for whatever reason).
Final thoughts: I would have loved to have incorporated this supplement within my regimen, but it was not a fit for me.  Often that's a huge part of any health and wellness journey (as I'm sure many of you know). There can be a bit of trial and error in figuring out what works best for your body.
Value
The supplements I reviewed do not come as a bundle but can be purchased either individually or through a subscription for a discounted rate. mindbodygreen does offer a Glow From The Inside Out Bundle which includes two products from their supplement line ( beauty & gut collagen+ and cellular beauty+)
The Cost (for 4 supplements I tried): $202 (with subscription pricing)
Value Breakdown: 
Probiotic + (30 servings/1 bottle)- $69 (subscription pricing)

beauty & gut collagen+ (20 servings/1 bag)-$59 (subscription pricing)

sleep support+ (30 servings/1 bottle)- $49 (subscription pricing)

vitamin d3 potency+ (30 servings/1 bottle)- $25 (subscription pricing)
The prices for these supplements are higher (in particular the beauty & gut collagen+). Still, as mindbodygreen details here, they have vetted certified labs and issued several rounds of testing that other manufacturers may not.
Also, 30-Day money-back guarantee is important to note.  Not always common in the supplement world, so I appreciated knowing that was an option.
Key Takeaways
Though not every supplement I had the chance to try from the mindbodygreen supplement line was a perfect fit for me, I think it's important to remember that they may very well be beneficial for you. I will continue my subscription of the sleep support+, and may revisit the probiotic+ once I've done further testing on the state of my guts microbiome (sounds much fancier than it is, ha).
These supplements are currently available!
Did you find this review helpful?  What has your experience with supplements in the past been like?  Was there a mindbodygreen supplement that I reviewed that you'd like to share your experience with or learn more about? I'd love to hear from you!
Click below to write a review!
Want to get your own mindbodygreen supplements and join the community? Subscribe: