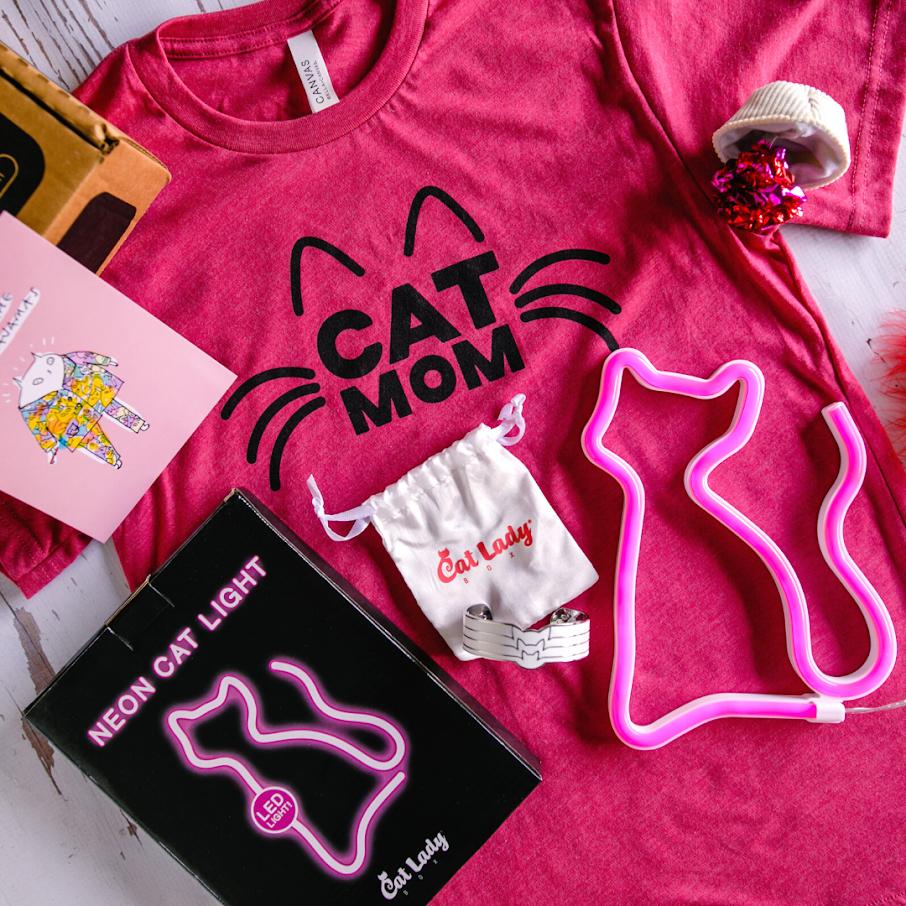 CatLadyBox
36 Ratings | 4 Reviews
Do we have some cat ladies (or gents?) in the house? Then get ready for spoilers for the October 2021 CatLadyBox!
The Deal: Use code BLACKCAT20 to save 20% OFF this box!
What's in the Box?
We don't exactly need to tell you that October means Halloween, and Halloween means black cats, right? But cat lovers also know that all the myths and superstitions around black kitties keep them from finding homes ... which is why this month's CatLadyBox is celebrating all the good that comes with black cats!
Black Cat Sweatshirt
Other Things to Know:
When will the October 2021 CatLadyBox ship? The October box ships at the very beginning of October, and you have until the end of September to order.
Love CatLadyBox? Sign up for an MSA account now to get updates every time we have them, or subscribe now: