BeadCrate
2 Ratings | 0 Reviews
BeadCrate is a monthly subscription box for beading enthusiasts. They offer "The Enthusiast" for $18.99 a month + $5 shipping and "The Collector" for $35 a month + free shipping. You can also buy a single box to see if this subscription is for you.
This is a review of "The Enthusiast," which is $18.99/month + $5 shipping. 
My Subscription Addiction pays for this subscription. (Check out the review process post to learn more about how we review boxes.)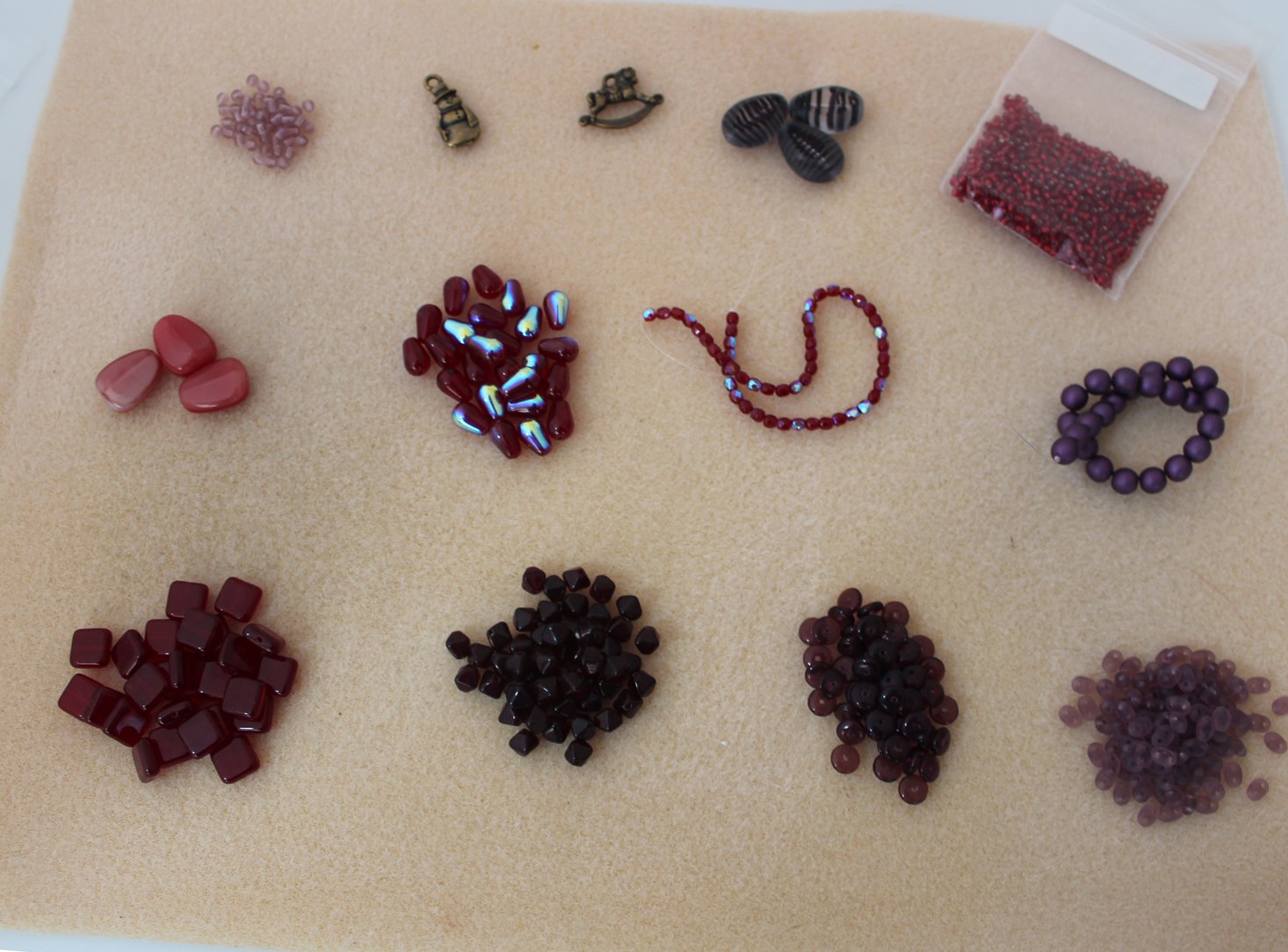 About BeadCrate
The Subscription Box: BeadCrate
The Cost: $18.99 a month + $5 shipping. Save with longer subscriptions.
The Products: A selection of beads curated around a monthly theme (or beads that are just cool and random).
Ships to: The US (free for "The Collector," $5 for "The Enthusiast")
BeadCrate December 2020 Review
BeadCrate is great for stash-building if you are into seed beads and Czech glass, and you'll also often get some useful supplies:
This letter/information sheet accompanied the shipment. This month's theme is "Holiday Cheer."
A note on prices: Items like this can come from a variety of different suppliers at many price points depending on how many you buy, etc. I couldn't find a lot of these exact beads from common sources (e.g., Fire Mountain Gems) and it's of questionable value to pick something similar because a slight difference in grading or size or material and you are looking at half or double the price (or an even greater difference). Even different colors of the same size and shape of glass beads are priced differently due to materials needed to make the colors.
On to the items:
3mm Amethyst Druks (Czech glass, 50)
You'll usually get some Czech glass basics like druks (pressed rounds) in BeadCrate. These are pretty small but useful in many beadweaving patterns. I used some of these in a pair of earrings, which you can see below.
Tierracast Frosty Charm (USA pewter, 1)
You'll also often get one charm or finding; it's not really a focus for this box but they do make nice accents. I sometimes like to add a charm near the clasp of a bracelet, which is probably what I'll do with this one. "Pewter" here is a lead-free alloy with a significant amount of tin in it and it is plated with an oxidized brass finish.
Tierracast Rocking Horse Charm (USA pewter, 1)
Here is a second charm. If you are into asymmetrical earrings, that is one thing you could do with these two. Or, you could include them in a charm bracelet, minimalist necklaces, etc. There are a lot of possibilities.
18 x 12mm Table Cut Crystal/Amethyst Stripe Drop Window Beads (Czech glass, 3)
You'll usually get some larger beads, often just a few. I sometimes find these challenging to use but I actually have a lot of vintage West German givre glass beads that will look good with these.
Toho 11/0 Silver Lined Garnet Seed Beads (Japanese glass, 10g)
You'll always get some seed beads in BeadCrate. These are a great color for the overall theme. I used these in the earrings I made this month but of course there are plenty left over. Because of the inclusion of seed beads, I think BeadCrate works as a beadweaving box (if you get creative) but it can also be a bead stringing box, if that's your thing. There are a lot of possibilities.
16 x 12mm Claret Flat Nuggets (Czech glass, 3)
Here is a second type of larger bead. I'm not sure how I will use these yet but they remind me of some vintage beads I have in my stash so I will have to revisit that idea later, to see if they match or not, because then I could use them all together. (It pays to have a huge stash!)
9 x 6mm Garnet AB Tear Drops (Czech glass, 25)
I needed some large(ish) drop beads this month, so these came in handy. I mean, I've only used two so far, but that leaves plenty for other projects. These are center-drilled (i.e., the hole is in the long axis).
3mm Firepolished Rounds, Garnet AB (Czech glass, 50)
Here is another basic bead type. As it happens, I found a pattern this month that called for two different 3mm beads so I was able to use these as well.
6mm Matte Purple Velvet Glass Pearls (Czech glass, 25)
I'm looking more at Czech glass pearls now that Swarovski is discontinuing bead production for the consumer market. These are pretty nice. My pattern this month called for two of these but I still have plenty left over. I may string some into a bracelet with some gemstone beads.
9mm Ruby Flat Squares (Czech glass, 25)
These are very pretty. I have a thing for flat squares and discs, though. These have one central hole and will be best in bead-stringing designs (you can't really keep them flat or in one orientation for beadweaving) or on headpins as dangles.
6 x 6mm Garnet Bicones (Czech glass, 50)
If you want a less expensive alternative to 6mm crystal bicones, these Czech glass bicones may be just what you were looking for. They come in a large variety of finishes and colors and give a softer, less angular look than 6mm crystals.
6mm Amethyst Rondelles (Czech glass, 50)
I believe two colors were possible for these but I received the amethyst ones. You can sort of make these work in some beadweaving patterns but they are also pretty good as spacer beads.
2 x 5mm Matte Amethyst Superduos (Czech glass, 2.5" tube)
There's often one two-hole bead in BeadCrate. This month it is Superduos. As it happens, there are tons and tons of patterns for Superduos out there, so it is easy to come up with projects for them. (I am a Superduo fan and have well over 100 colors of them in my stash…) I used some of these in my project this month, as well.
This month I managed to find a pattern that used the 3mm firepolished beads, the 3mm druks, the seed beads, the teardrop beads, the Superduos, and the 6mm glass pearls. It is the Grand Fleur pattern from Deb Roberti, which you can buy here. (Her patterns are very reasonably priced and easy to follow. I definitely recommend them.)
Here are the finished earrings:
Verdict: I did not calculate a value for BeadCrate, as explained above in my note about prices. This was a great month for me from BeadCrate. I love all the purples and deep reds, and I was very happy to find a pattern that used so many beads from the box – what a great way to show how well the colors complemented each other. Also, I received quite a lot of blue and white in other bead subscriptions this month, so I was happy for a vivid, non-blue color scheme.

Please note that no directions are given and you have to supply your own needles, stringing materials, tools, and findings. 
To Wrap Up:
Can you still get this box if you sign up today? No, but February's box is now available. Order by Feb. 6 and your box will ship Feb. 7-13. Destash items and excess inventory (and sometimes whole boxes) may occasionally be available in the BeadCrate Etsy shop.
Value Breakdown: At $23.99 for this subscription (counting shipping), you are paying about $1.85 per item.

Check out my past BeadCrate reviews and visit the Craft Subscription Box List for more great beading, craft supply, and DIY project boxes.
Keep Track of Your Subscriptions: Add this box to your subscription list or wishlist!
What did you think of the December 2020 BeadCrate? Do you subscribe to any beading or craft boxes?