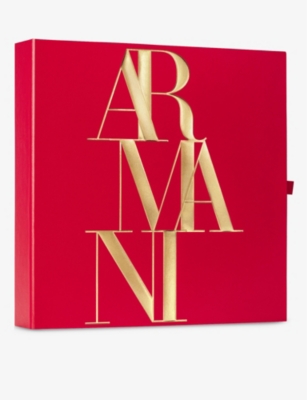 The Giorgio Armani Advent Calendar for 2020 is available now!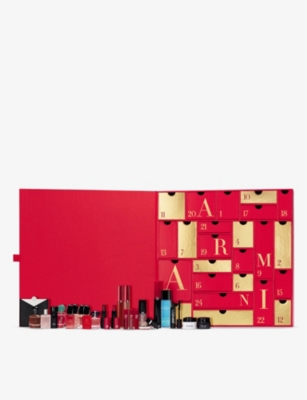 Your make-up bag needs replenishing, and you've added all of your Giorgio Armani beauty bits to your Christmas wishlist. We're right, aren't we? Just call us Santa. Consider that list ticked off in this Advent calendar, as the brand has hidden six full-sized and 17 mini versions of its favourite products – including Lip Maestro and My Way eau de parfum, to name a few– behind each door. We're counting down already.
The Box: Giorgio Armani Advent Calendar
The Cost: $280
The Products: 6 full-size and 17 sample products, including makeup and perfume.
Lip Maestro #405 6.6ml (full-size)
Lip Maestro #102 6.6ml (full-size)
Eyes to Kill Stellar #2 (full-size)
Eye Tint Silk #8 (full-size)
Eyes to Kill Designer Eyeliner #1 (full-size)
Eccentrico Mascara Black (full-size)
My Way EDP 7ml
Si Classic EDP 7ml
Si Passione EDP 7ml
Si Passione Intense 7ml
Si Fiori EDT 7ml
Armani Code EDT 4ml
Acqua Di Gioia EDP 5ml
Aqua Di Gio EDT 5ml
Stronger With You EDT 7ml
Eyes To Kill Classico 2ml
Ecstasy Lacquer #400 1.5ml
Rouge D'Armani #201 14g
Rouge D'Armani #400 14g
Lip Maestro #400 1.5ml
Lip Maestro #501 1.5ml
Crema Nera Eye Cream 5g
Perfection Eye Make-up Remover 40ml
Are you going to grab an advent calendar? 
Be sure to browse more countdown calendars by category here, including options for kids, men, and more.