Kiwibop Postcard Pals is a subscription service for children who are beginner readers. Each month the "postcard pals" send postcards to the child with lovely pictures and interesting facts about all kinds of different topics.
This package was sent to us for review purposes. (Check out the review process post to learn more about how we review boxes).

The Subscription Box: Kiwibop Postcard Pals
The Cost: $3.99 per month with discounts for longer commitments
The Products: Four monthly postcards for your child "that will engage their reading skills and teach them about the world!"
Ships to: US for free
Check out all our Kiwibop Postcard Pals reviews and the Kids Subscription Box Directory!
Keep Track of Your Subscriptions: Add this box to your subscription list or wishlist!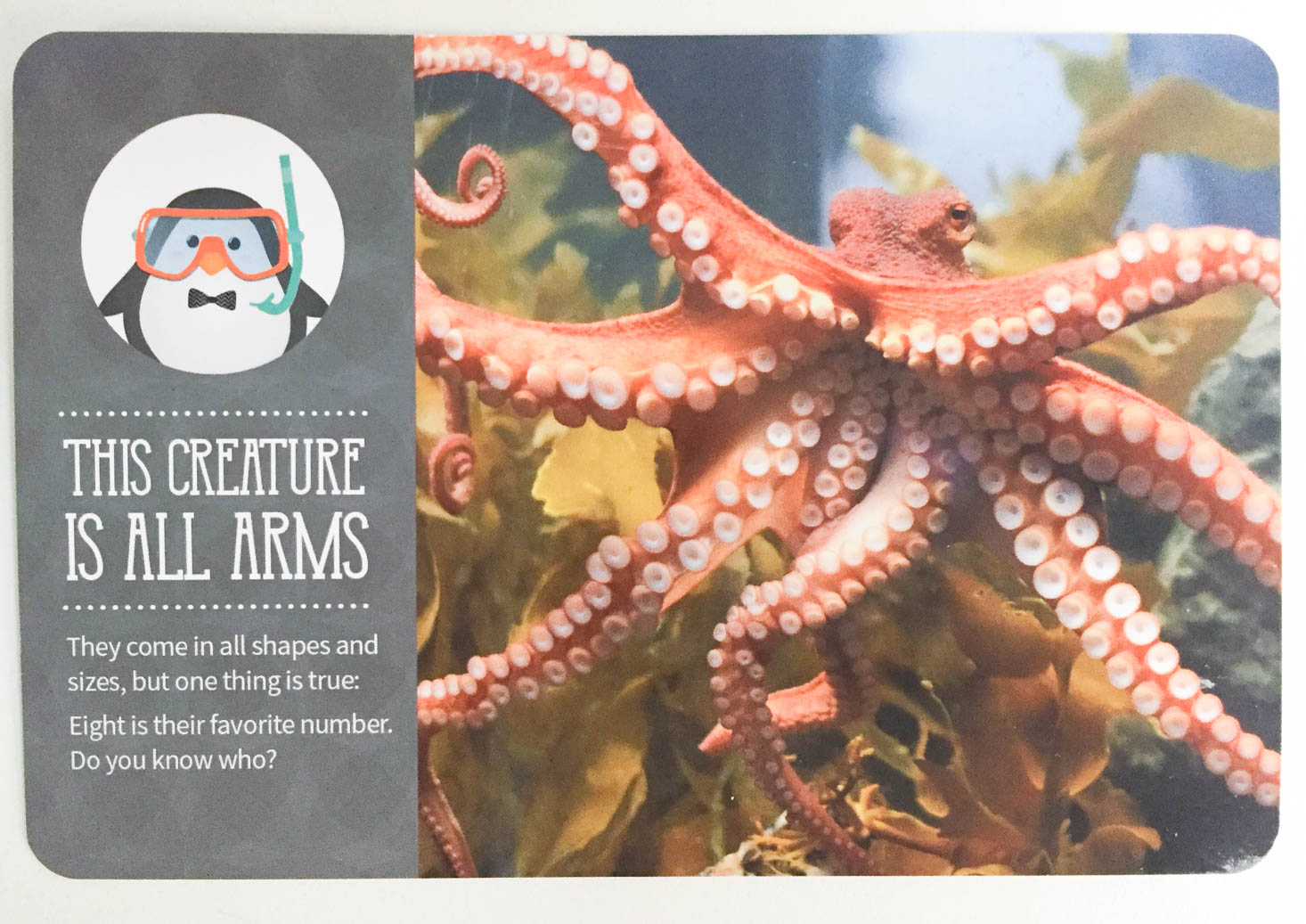 My eight-year-old is a budding marine biologist, so of course, he was stoked to learn more about the octopus! I had no idea they have sharp beaks for breaking shells. Crazy! I seem to learn plenty with Kiwibop Postcard Pals every month, too.
The reverse side of each postcard is in postcard format but is filled with interesting facts about the topic. This seems to be written at a level that would be great for preschool and early grade school students to read with (or to) their parents.
There is also a website address for their online content. We took a peek and found that there is tons of information on their site about all kinds of fascinating topics!
We do have luna moths here in Georgia, but my son has never seen one. Now he's on a mission to find one!
We learned all sorts of things about lovebirds this month! They are native to Africa, and they're a type of parrot. I had no idea!
This card is all about the Seaglass Carousel in New York City. You ride in the belly of a fish and listen to the sounds of water, and at night it's all lit up! It sounds amazing! My son and I definitely have this on our list for our next adventure in that area.
Verdict: We have been receiving Kiwibop Postcard Pals for a while now, and we really enjoy it! The postcards are beautiful and the topics are really interesting. This month was a little more animal heavy than usual, but they have a massive array of topics, both on the cards they send and in their online content. This subscription is also very inexpensive, and kids love getting mail, so I think it would make a wonderful gift subscription for a special child in your life.
What do you think of Kiwibop Postcard Pals?