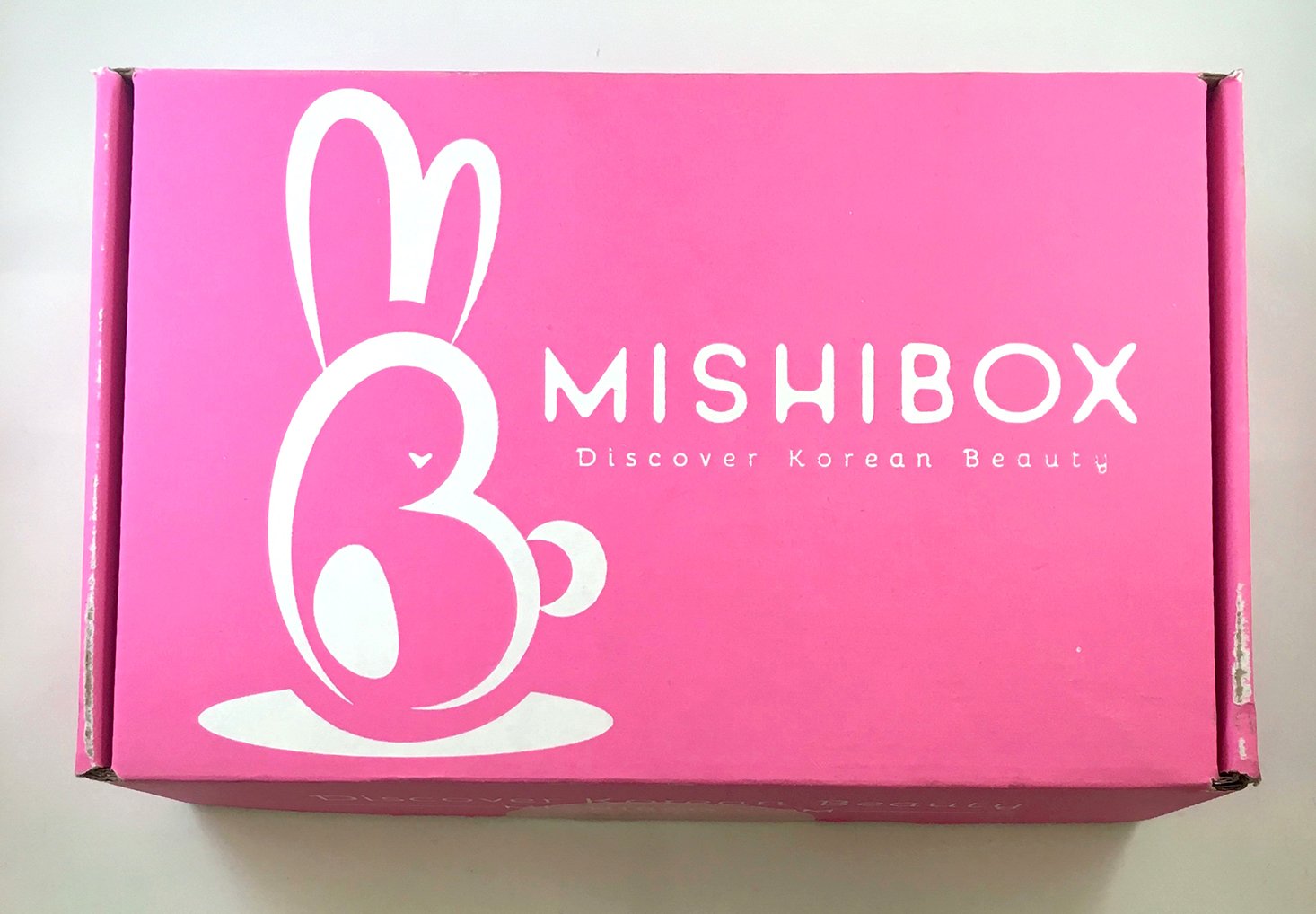 Mishibox
13 Ratings | 5 Reviews
Mishibox is a monthly subscription box that helps you explore the world of Korean beauty and discover products in a convenient, effortless, and affordable way. Mishibox sends out 5-6 deluxe and full-sized products from a wide range of Korean brands.
My Subscription Addiction paid for this subscription. (Check out the review process post to learn more about how we review boxes.)
The Subscription Box: Mishibox
The Cost: $19.95 per month + $3.95 US shipping
The Products: 5-6 deluxe and full-sized Korean beauty products
Ships to: Internationally with shipping fees listed here.
Check out all our Mishibox reviews and the Beauty Subscription Box Directory!
Keep Track of Your Subscriptions: Add Mishibox to your subscription list or wishlist!
Each month's box comes with an info card and how-to instructions.
Benton Aloe Propolis Soothing Gel 5ml - Value $0.95
This soothing gel contains 80% aloe vera leaf juice and 10% propolis extract to heal moisturize, fade blemishes, soothe redness and acne, and even out complexion. It's fragrance free, lightweight, fast absorbing, and does not leave any residual feeling on my skin.
Benton Aloe Vera Skin Toner - Value $0.43
This is a toner that's slightly more viscous than water. It contains aloe vera water, snail secretion filtrate, and BHA (beta hydroxy acid) and can be used by all skin types. Because of the slightly viscous consistency it does feel more hydrating than a regular toner. That said it does not feel sticky, absorbs quickly, and has no fragrance.
Heimish All Clean Balm 7ml - $1.05
I received this sample in PinkSeoul boxes before and really like it! It is a light balm that melts upon contact with skin and emulsifies into milky liquid when washed off with water. It cleans off everything, even waterproof eye makeup.
Berrisom Oops! My Lip Tint Pack in Pure Pink - $16 (on sale at Memebox for $6)
Subscribers receive a mystery shade and I got Pure Pink. This is a long-lasting lip tint that you apply and peel off after 10 minutes. I have received this product in different shades before and I'm always impressed by its longevity.
Swatches of the Berrisom lip tint. Top is upon application and bottom is after the tint is peeled off. 
Graymelin Rice & Sugar Soft Scrub - $20.74
This is a facial scrub that cleanses pores and leaves skin smooth and moisturized. It's made of black sugar, rice, and canola to moisturize, brighten, and smooth complexion. Also, it is basically fragrance free. The sugar grains are finely ground so it feels very gentle on the skin. My face feels clean, refreshed, and very smooth after use. This might be my new favorite sugar scrub!
Mediheal N.M.F. Aquaring Ampoule Mask - $3
This face mask helps to moisturize while improving the skin's elasticity and texture. The cotton sheet is thin while the fragrance is a soft floral. The essence is especially nice because it hydrates without feeling too sticky after the mask is removed. I don't know who this Korean actor is though. Does anyone recognize him?
Verdict: Mishibox always delivers on value and great item selection, so I'm very happy with my box as always! My favorite item is the Graymelin sugar scrub; I highly recommend checking this out if you're looking for a gentle exfoliator. This month's estimated retail value is $42.17, which is almost twice the cost of subscription plus shipping.
What are your thoughts on Mishibox?