Hamptons Lane June 2015 Box Reveal & $10 Coupon!
This post may contain referral/affiliate links. Read the full
disclosure
.
The May Hamptons Lane box is out and the theme Summer Picnic! If you haven't signed up for this subscription yet and want to get this box make sure to use coupon code Subscription10 to save $10 off your first box! (This box is $47 a month, and you can skip any month).
Here are the items included in the box:
Cook like you're at the Casbah with an authentic hand-tossed ceramic tagine and the exotic spices of Morocco. A harissa sauce crafted in small batches according to a Casablanca mother's recipe is the perfect base for your tagine and a flavorful garnish for side dishes and salads at your Moroccan feast. Pair it with a custom blended Ras el Hanout spice mixture and rare Israeli couscous and you have an authentic Moroccan Night meal that will transport you to the North African souks and spice markets.
Handmade Ivory Ceramic Tagine by Le Souk Ceramique, Nabeul, Tunisia
MSRP: $50.00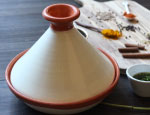 For the most tender meats simmered in exotic spices and sauces, cook with an authentic North African ceramic tagine. The distinctive lid allows for the constant return of condensation to the base, making for a meal that is cooked evenly and to perfection. This particular tagine was hand-tossed on a ceramic wheel and glazed at Le Souk's studio in Tunisia – a North African country just a few miles across the sea from the island of Sicily in Italy. It makes an amazing tagine with Ras el Hanout and Harissa No. 1 – all served over our Israeli couscous.
Artisanal Moroccan Harissa No. 1 from Villa Jerada, Seattle, Washington
MSRP: $12.00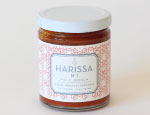 A spicy condiment used as a base for tagine cooking or as a garnish to add spice, harissa is a staple in the North African kitchen. Harissa No. 1 is a less chili-forward Moroccan-style paste freshly made-to-order by Mehdi of Villa Jerada's mother's recipe from Casablanca. It comes in a 6 oz. jar and is a unique blend of dried chili peppers, Moroccan olive oil, preserved lemons, and a host of high quality spices that set it apart from other harissas. Made in the rustic style, Harissa No. 1 is uniquely thick & creamy and made in small batches with the finest ingredients.
Ras el Hanout Spice Blend from RawSpiceBar, Los Angeles, California
MSRP: $4.00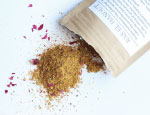 Ras el Hanout is a North African spice mix that is translated in Arabic to mean "head of the shop", or the best spices the seller has to offer. It is as crucial to Moroccan cooking as garam masala is to Indian cuisine, and can be rubbed on meats, mixed into salads and couscous, and, of course, used to perfectly season a tagine. Although there are spices almost always included in Ras el Hanout, there is no definitive recipe. This special custom blend from RawSpiceBar contains a unique mixture of Coriander, Rose Petals, Ginger, Black Peppercorns, Cumin, Orris Root, Turmeric, Cinnamon, Green Cardamom, Fennel Seed, and Star Anise.
Israeli Couscous from Nuts.com, Cranford, New Jersey
MSRP: $5.00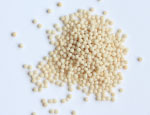 Israeli couscous, also known as pearl couscous, is a versatile pasta that is set apart from other couscous due to its size, shape, and flavor. It is made from semolina flour, and is slightly larger than regular couscous so it takes on a chewy texture when cooked. Israeli couscous is also toasted, so it has a lovely nutty flavor. We chose the Israeli couscous for this box because it pairs so well as a base for tagine meats and sauces and is a hearty grain for fresh Moroccan salads. This bag is 18oz of couscous.
All views in this review are the opinion of the author. My Subscription Addiction will never accept payment in exchange for a review, but will accept a box at no cost to provide honest opinions on the box. This post may contain affiliate/referral links. Read the complete My Subscription Addiction
disclosure
.