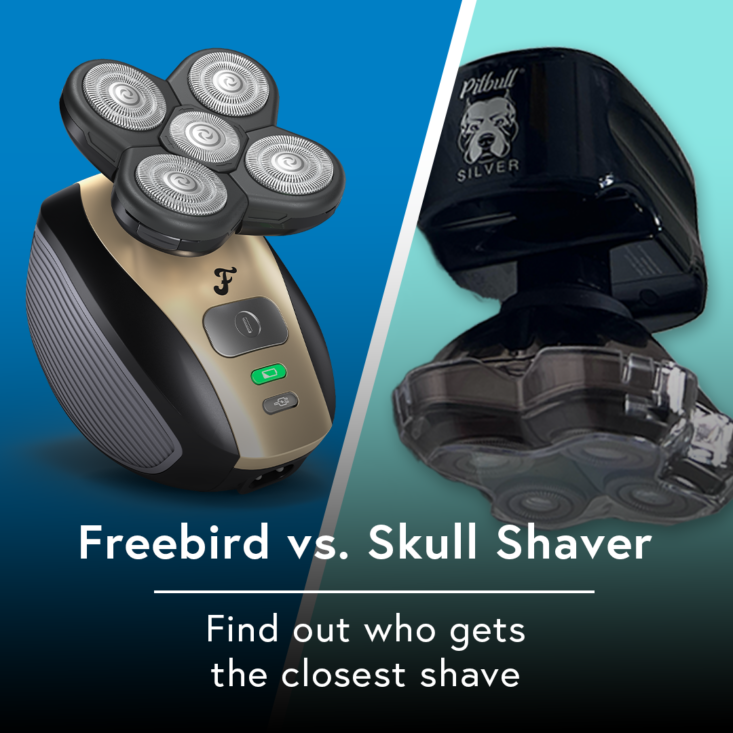 We've all been there... gifting Dad all the things he doesn't want or need. They all seem to fulfill their dust collection destiny beside a menagerie of unused grilling tools, whiskey stones, and wallets. This year, you know just the right Father's Day gift that will nail it: a premium grooming kit that will give him the smoothest shave of his life.
Now you've narrowed it down to the top 2 head shavers - Freebird and Skull Shaver - but you're not sure which one to choose. Here's how to decide what's best for your pops:
The One That Will Give Dad The Best Shave in Under 2 Minutes… Freebird
Both Freebird and Skull Shaver claim to give a speedy and thorough head shave, but as a fella that has lived in this lane, I can say that Freebird really delivers the results without any stubble, cuts, or irritation. Odds are, Dad finds shaving his whole head to be a drawn out affair, but in the time it takes to do other quick tasks like brushing his teeth or waiting for the shower to heat up, he can have a silky-smooth head. Big win for Dad right there!
The Safest Option Dad's Sensitive Skin… Freebird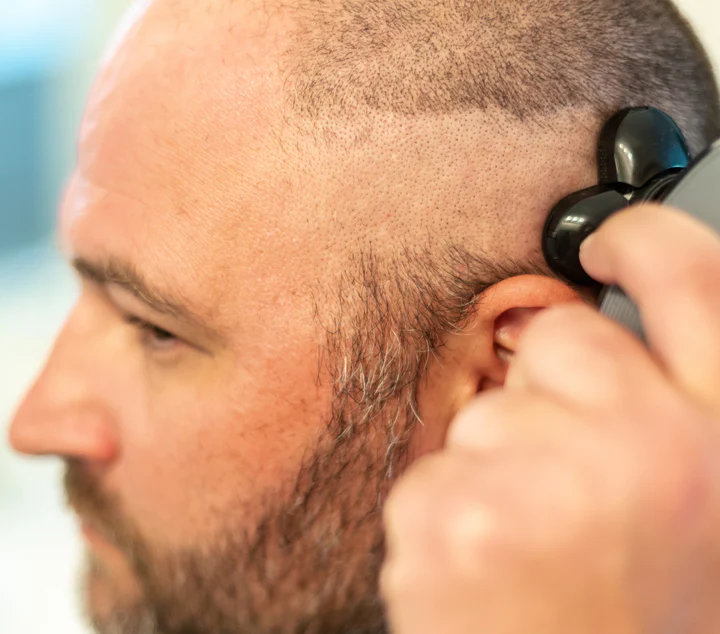 Freebird's ScalpSafe™ Technology is designed with all skin types in mind, and this is something Dad will seriously appreciate. When you don't have a lot of hair, the skin on your head is regularly exposed to wind, sunlight, and other harsh conditions, so even the most gentle shave can do more damage than one might expect. With Freebird's FlexSeries Shaving Kit, his skin will feel like the shaver has never even touched his head at all. No bumps, no rash, and no stubble in sight.
If You Want To Gift Dad The Kit With The Most Blade Variety… Skull Shaver
Skull Shaver's blade variety has its perks, packed with 3, 4, or 5 blade count choices. Freebird only has the signature 5-blade head, and although it works amazingly well for me, I can imagine there are dads out there that have their own blade count preferences in mind.
For Giving Dad The Best Shave In or Out of The Shower… Freebird
Freebird's FlexSeries Shaving Kit is super versatile and truly waterproof, and I get just as good of a shave whether my skin is wet or dry. If your dad is anything like me, he might prefer to shave fully in the shower and do quick dry maintenance shaves. Take it from a guy who knows a thing or two about head shaving - it's really important to have a shaver that can perform the same function regardless of what the conditions are.
The Gift For Dad With The Quickest Cleanup… Freebird
Dad is no stranger to messes (he is a parent, after all!), but what could be better than a gift that actually makes up for some of that? It's no secret that shaving comes as a chore; there's nothing more annoying than clearing tiny hairs out of a shaver and off the countertops. Freebird is the ultimate solve for this - it is super easy to clean, and the blades and attachments never get clogged. If this isn't the big daddy of Father's Day gifts, I don't know what is.
The Overall Best Shaver For Dad This Father's Day… Freebird
If you're looking for the grooming set that will blow Dad's socks off (you know, the ones you got him last year that he wears to be polite), the answer is a no-brainer: Freebird is where it's at. His head will be smooth, bump-free, and dare we say, make the task actually enjoyable. If you're looking for the grooming gift that is certain to please, look no further.