I've spent a small fortune on beauty products I saw on TikTok. For once, I've found one deserving of all the hype: The SolaWave Advanced Skincare Wand. TikTok got it right this time! The best part? They're currently having a buy one get one free sale - PLUS free shipping. Keep reading to see why the SolaWave is my favorite self care moment of 2022, and it should be at the top of your holiday list (2 presents for the cost of 1... I'm sold)!
The SolaWave wand takes something I already love, microcurrent technology, and adds to it. It's a four-in-one device addressing many skincare goals at one time. With each pass of the wand, my skin benefits from:
Microcurrent
Red Light Therapy
Facial Massage
Therapeutic Warmth
I love a time-saving multi-tasker! It's hard to believe all the power-packed into one small, easy-to-use device. I used SolaWave for five minutes a day for two weeks and have seen: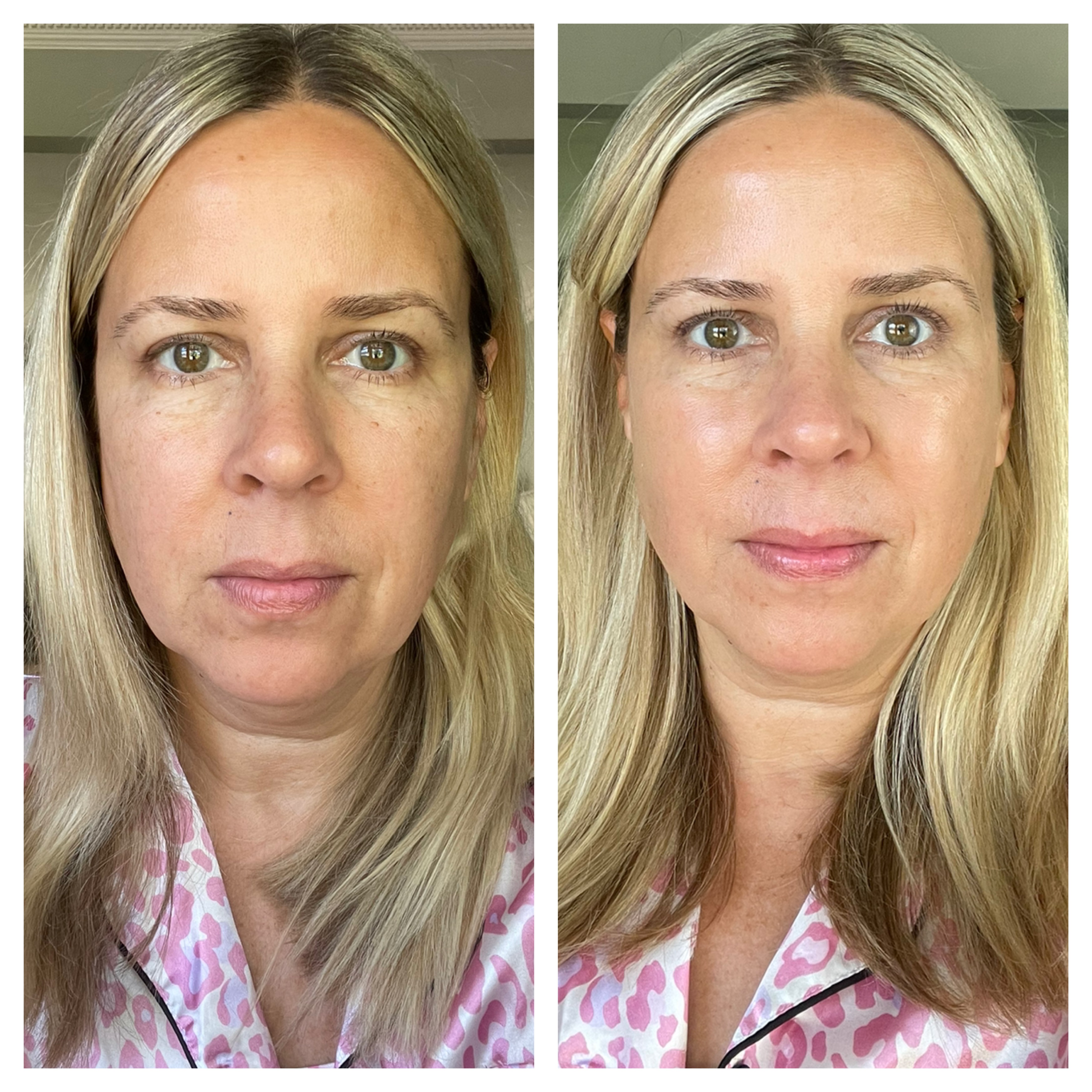 improvement in my skin's firmness
reduction in puffiness around my eyes
reduction in the appearance of fine lines around my eyes and upper lip
I now have at-home access to treatments typically performed in a doctor's office or a salon (but I don't have to spend $100+ a session) So what treatments am I talking about?
Microcurrent
I have long been a fan of electric microcurrent devices. Microcurrent promotes firmness in facial muscles, which gives skin a more toned look. For me, SolaWave is a great microcurrent tool that produced the most noticeable results around my jawline. It helped minimize the sagging that makes me look jowly. It also helped to give my brows a more lifted look.
Red Light Therapy
The SolaWave red light therapy wand uses low-wavelength red light to penetrate deep into the skin. Our cells absorb red light as energy, giving the cells an energy boost they can use for healing and repairing themselves. Happy, healthy, energized cells can help reduce fine lines and wrinkles.
In my case, I noticed the crepe-like wrinkles under my eyes were less pronounced. I've also seen some slight improvement in the vertical lines around my lips. (Fingers crossed that I see more!)
Facial Massage
The SolaWave wand vibrates, stimulating the skin with a gentle massage. This has proven to be a real morning life hack for me. When I wake up with puffy eyes, I simply glide the wand over the eye bags and watch them dissipate. The warmth of the wand and the vibrating action work together to move fluids that have settled near my eyes as I slept, which causes puffiness. With continued use, I'm also hoping to see a lessening of my dark circles.
Therapeutic Warmth
Besides helping with fluid retention, the warmth of the SolaWave wand helps increase the absorption of skin care products. It helps me get the most out of my skincare routine. Plus, it feels comforting on my skin. It's an excellent way to start the day.
Final Thoughts
Unlike other skincare devices I've tried, the SolaWave wand is small enough that I can position the head of the wand to target where I have the most wrinkles: my upper lip and eye areas. This is key for me. Some devices are simply too large to get close enough to my eyes or to help lift my hooded lids. I'm thrilled with the SolaWave and the fact that it's only $149 is unreal. That's less than what you might pay for a professional facial and you get unlimited treatments.
Spending time on TikTok paid off for me this time. I've already seen results in my first two weeks, and with continued use, I'll be SolaWaving my wrinkles goodbye!
Looking to get into the content whitelisting game? Meet with MSA HERE.