I enjoy working out. But if I'm being honest, I enjoy having an excuse to put on a cute matching set even more. My friends know me as the queen of athleisure and they always ask me for recommendations on what to get. Perhaps, the brands that I get asked about the most are Fabletics, Alo, and lululemon. Here's how you can decide which is the one for you:
If you prefer to spend less (but not sacrifice quality or style)... Fabletics
Athleisure can be expensive and I can't always justify the $100+ price tag for a pair of pretty standard leggings. Many pairs of Alo leggings are over $100, and the sports bras are over $70. For one full outfit, this can add up quickly. Lululemon clothes come in at a similarly high price point (around $80-$120) per piece.
With Fabletics, you can get an entire workout set for way less. They offer an interactive membership, which means you can pay $59.95 a month for a member credit that you can redeem for an item or outfit up to $100 in value, plus you get 20-50% off anything else you want to shop. OR you can easily skip any month and not pay at all!
When you become a new member you also get a crazy intro offer where you get 2 leggings for just $24 PLUS 70% off the entire rest of your order. This makes Fabletics not only ideal for long-term pricing but the best choice if you want a new athleisure haul ASAP!
If you want a larger selection of styles in fun patterns… Fabletics
Fabletics and lululemon both have some pretty amazing patterns–whether you're looking for a bold cheetah print or a staple black legging, both brands allow you to choose the gear that speaks to you.
However, I'd definitely consider lululemon's style more "classy and sophisticated", while Fabletics' offerings are fun prints and patterns that I'm excited to throw on. From holiday prints to vibrant crushed velour styles to my favorite foil metallic leggings, you can find a style that's perfect for literally any mood or occasion.
Alo also has a large selection, but I feel like the only thing that ever changes from season to season is colors, and all the colors are solid, so it doesn't feel as new and exciting to shop.
If you're looking for quality…tie
These brands are popular for a reason and their buttery smooth options give women a unique kind of confidence. In my experience, Fabletics, Alo, and lululemon leggings and sports bras all feel high-quality and luxe to wear. The non-see-through, sweat-wicking activewear from these brands is perfect for both lounging and working up a sweat.
If you're after better men's selections…Fabletics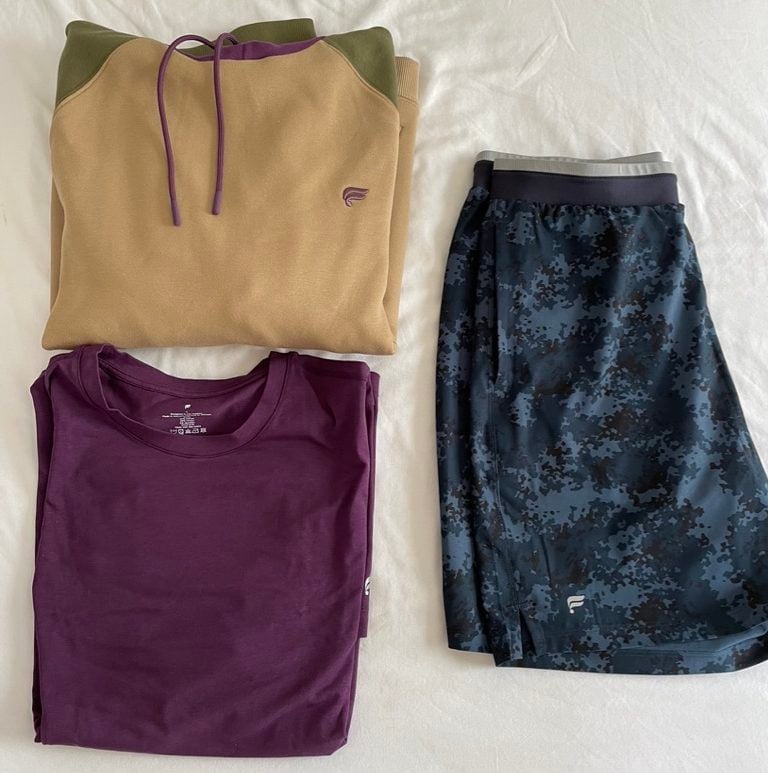 I notice more options like color and varying styles from Fabletics' men's line versus lululemon and Alo. The price range for both lululemon's and Alo's men's lines are over $100 for almost every item, while Fabletics' men's price range averages around $50.
Plus, men's items are available through the women's membership, which makes shopping for the whole household super easy.
The ultimate winner… Fabletics
For me, I'll be recommending Fabletics to my friends. Whether they're like me and love colors/patterns, or they want a more basic look, they can find what they want at Fabletics for a great price.
What are you waiting for? Start your membership and get 2 for $24 bottoms + 70% off everything!