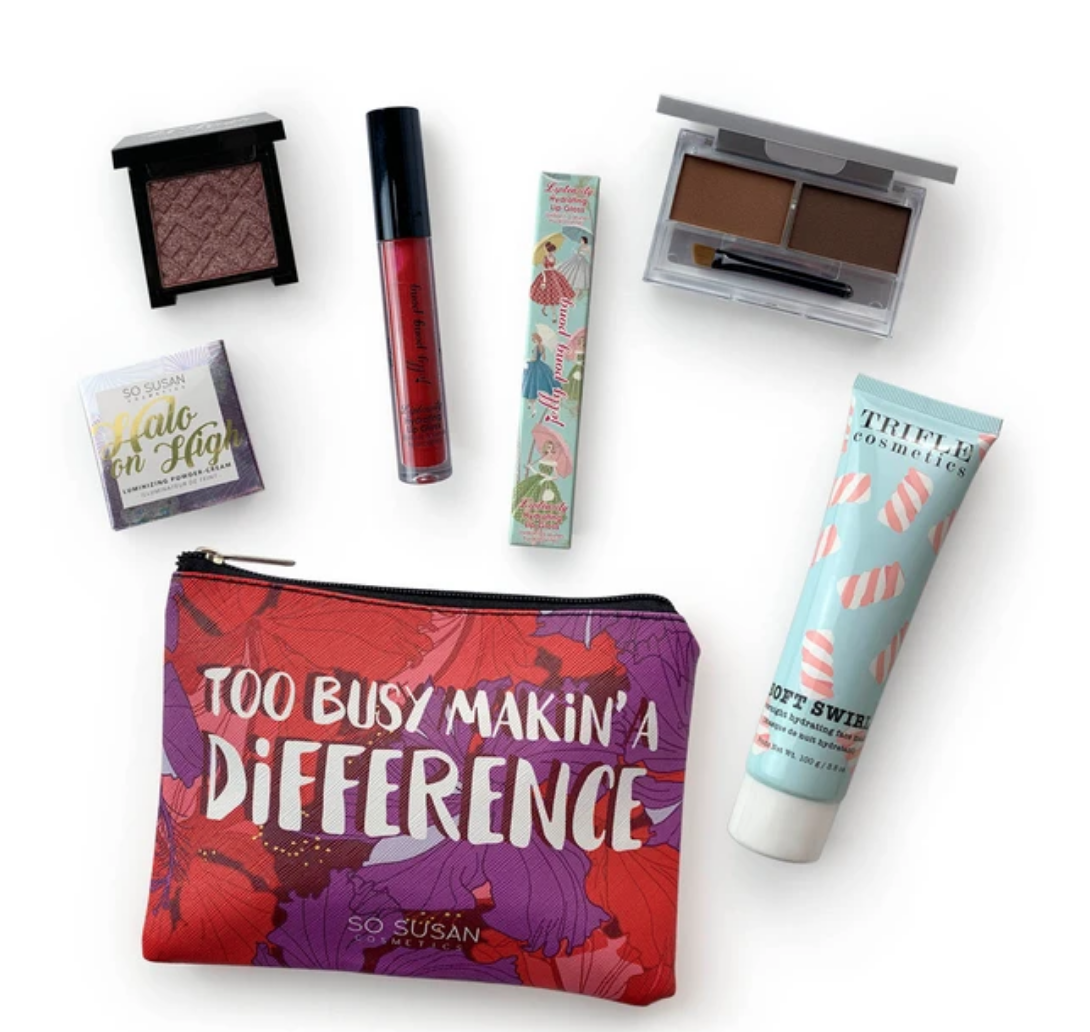 Color Curate
27 Ratings | 6 Reviews
We have the full spoilers for the So Susan Color Curate June 2021 bag.
Each bag will include:
Limited Edition Makeup Bag ($12 value)
Trifle Cosmetics - Soft Swirl ($48 value)
So Susan Cosmetics - Halo On High (Petite) ($18.00 value)
So Susan Cosmetics - Dual Brow Powder ($17.95 value)
Jelly Pong Pong Cosmetics - Liptensity in "Intensity"  ($19.95 value)
Like what you see? Here's more info on this box:
The Subscription Box: So Susan Color Curate
The Cost: $20.95 a month + free shipping
The Products: Four full-sized beauty items, plus a cute canvas bag. 100% vegan, cruelty-free and paraben-free.
Ships to: Worldwide
Want to keep track of your subscriptions? Add this box to your subscription list or wishlist. And find out which beauty boxes came out on top in our 2021 Readers' Choice Awards. 
What do you think of the So Susan Color Curate spoilers?