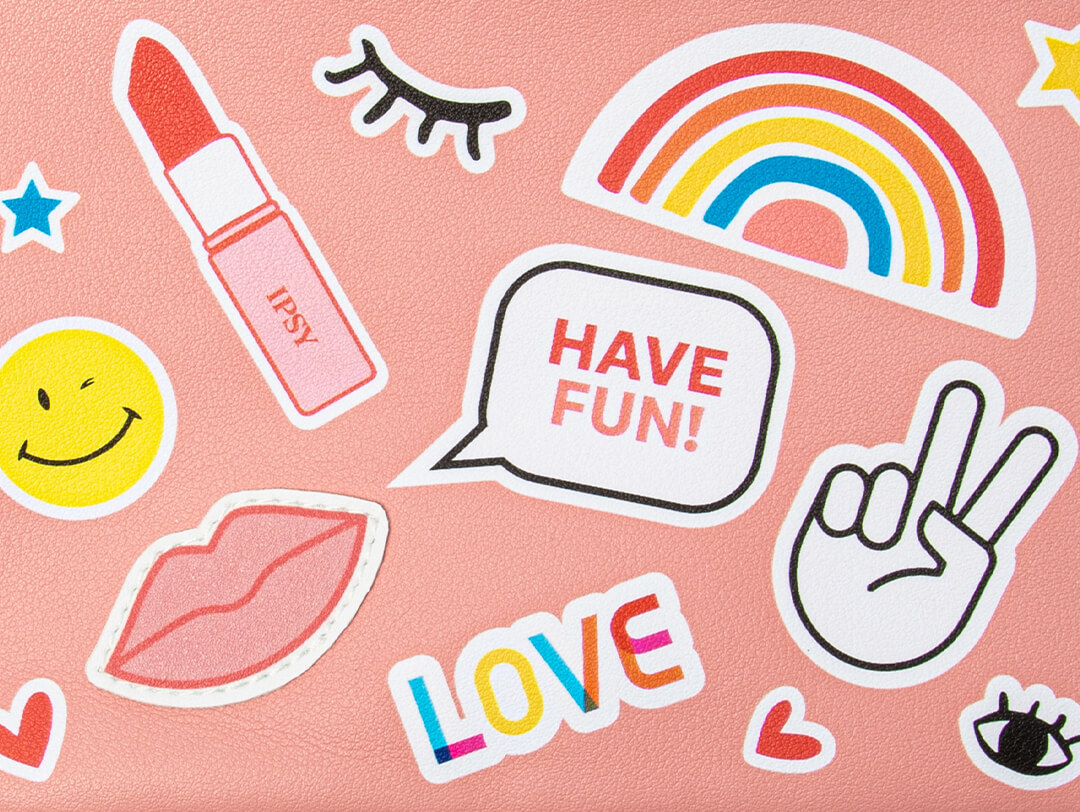 Ipsy
1891 Ratings | 378 Reviews
We've got the designs for June 2021 Ipsy Glam Bag and Glam Bag Plus.
Based on a summery theme, here's what Ipsy has to say about their latest designs:
Summer is finally here and if June's Glam Bag designs are any indicator, it's gonna be fun. Inspired by sunshine and rainbows (does it get any better than that?), this month's playful bag lineup nods to childhood nostalgia, self-expression, and summertime Pride celebrations. So consider this your sign to slather on the SPF, enjoy all the popsicles, and cannonball into the pool—with a bold lip to boot.
June 2021 Glam Bag
"I wanted to design a colorful bag that brings positive vibes—a bag that will make you smile when you look at it," designer Joanne Wong explained. Mission = Accomplished. With icons like hearts, stars, and rainbows, the June Glam Bag is reminiscent of the carefree years being a kid. Think: Sticker sheets, pin-adorned backpacks, and doodles in the margins of your notebooks. Oh, and the details are instant mood lifters. We double dog dare you not to smile when looking at the rainbow zipper.
While your inner child is obviously stoked, your outside #adulting self will be equally happy, because this bag is crafted with a durable (key word here) faux leather. It resists dents and dings from being tumbled around in your purse and spills wipe away easily, so it's charm will stick around for the long haul.
June 2021 Glam Bag Plus

Peace, love, and mascara. With its extra space, the roomy June Glam Bag Plus pouch will tote around all your summer essentials (and your five full-sized products) with ease. Not using it at the moment? The lightweight material folds down and packs away, making it perfect for travel—or organizing, as Wong explains. "I love that the pouch is bigger than the Glam Bag. Sometimes, I put my Glam Bag inside it to keep everything organized."
Plus, the added surface area means more room to play. The Glam Bag Plus design features double the stickers for double the fun. Are you excited yet? Same.
Read our spoilers to find out what you can get inside your June 2021 Glam Bag here.
And if you are new to Ipsy, it is a $12 a month beauty and makeup subscription box. Check out all of our Ipsy reviews to see what's been in past boxes. And check out our Ipsy Spoilers to see what's coming up in future boxes! Ipsy Glam Bag Plus is $25 a month. Check out our Ipsy Glam Bag Plus reviews to see what you can expect each month.