Sci-Fan Block
0 Ratings | 0 Reviews
We have some more information on the March Sci-Fan Block (formerly Sci-Fi Block)!
In case you missed it, March's theme is CYBORGS!
Our new information is that each box will include: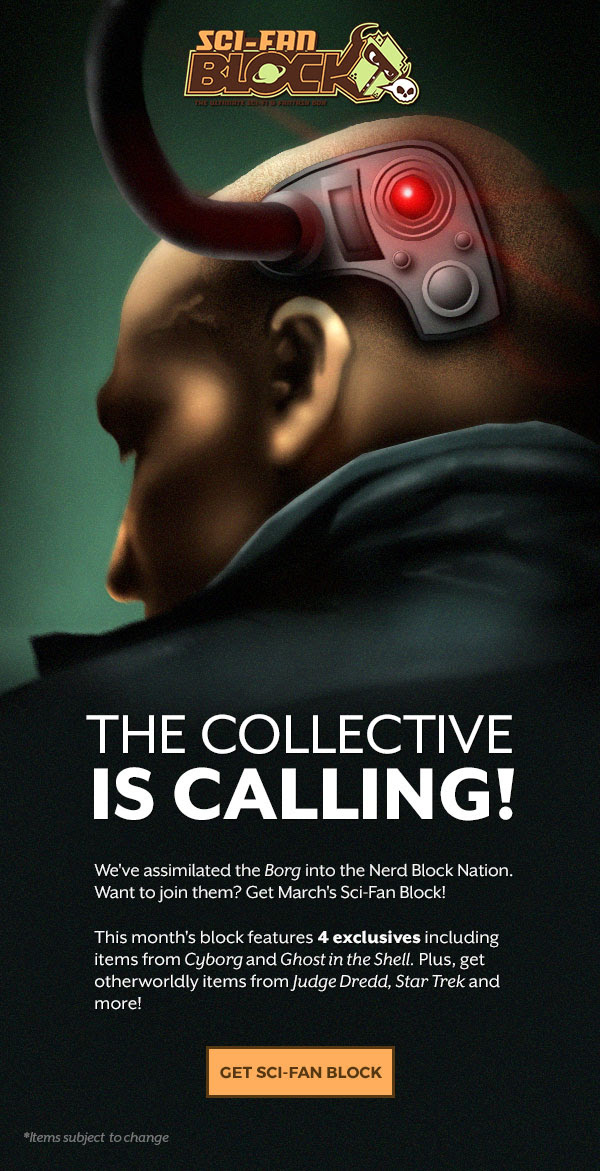 Items from:
Cyborg - exclusive item
Ghost in the Shell - exclusive item
Judge Dredd
Star Trek
and more!
What do you think of the spoilers?
Try EARLYBIRD20 to save 20% off your box, or use coupon code NERDADDICTION to save 17% off the first month of any Sci-Fi Block subscription!
Check out our Sci-Fi Block reviews to learn more about this subscription. (And check out all of our Nerd Subscription Box reviews, too!)