September Hamptons Lane Box Reveal & $10 Coupon!
This post may contain referral/affiliate links. Read the full
disclosure
.
The September Hamptons Lane box is out and the theme is tailgating! If you haven't signed up for this subscription yet and want to get this box make sure to use coupon code Subscription10 to save $10 off your first box! (This box is $47 a month, and you can skip any month).
Here is a detailed list of what's in the box:
With football season back in full swing, it's time to fire up the grill for the big game. Whether you are hosting at your home or out of your trunk alongside the stadium walls, we've got the perfect accouterments for a truly elevated tailgating experience. Create a spread of gourmet stuffed burgers – from Mediterranean Portobello & California Turkey to Cheddar Bacon – with the easy-to-use Stuff-A-Burger press. Top them with Cherry Chipotle Not Ketchup, a new take on ketchup that's made from fruit. Pair your burgers with fish tacos and grilled veggies perfectly seasoned with blue ribbon-winning Santa Maria Seasoning from Oakridge BBQ, the barbecue kings of Missouri. For a flavorful Asian twist, douse fresh chicken wings with award-winning Brooklyn-made Spicy Korean BBQ Sauce from the Chung sisters behind We Rub You. Use a beautifully designed Charles Viancin Lily Pad cover to transport your culinary masterpieces to the tailgate area. Finally, you can lay your spread out with some tunes in the background powered by amazing foldable and portable speakers from OrigAudio. Between the food, music, and tools, your tailgate will have even the players' mouths watering.
Stuff-A-Burger Press by Charcoal Companion, Berkeley, CA
MSRP: $12.00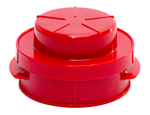 Make a stuffed, flavor-packed "Juicy Lucy" burger every time with the Stuff-A-Burger Press. We love using this handy tool at tailgates because you can churn out large stuffed burgers quickly and easily (think burgers stuffed with cheese, avocado, mushrooms, bacon, or your favorite ingredient). The world is your burger! In a few simple steps, the press makes a well in the base of the patty for you to fill with anything you would like and seals the hole, forming one perfect patty. Put cheddar and avocado in turkey meat for a California Burger or goat cheese, thyme, and Portobello mushrooms in ground beef for a Mediterranean Burger.
Fold n' Play Speakers by OrigAudio, Costa Mesa, CA
MSRP: $17.00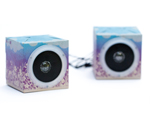 No tailgate would complete with some crowd-pleasing music to get the party started, but coordinating the sound system to project the playlist from our phones can be a challenge. The team at OrigAudio feels your pain and has developed foldable and completely portable speakers that are perfect for your next outdoor spread. They run off the juice from your phone, so no battery needed and Mother Nature approved. Problem solved!
Extra Large Lily Pad Lid from Charles Viancin, Paris, France
MSRP: $16.00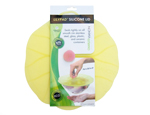 The Lily Pad lid collection from Charles Viancin is one of our absolute favorite versatile tools to have in the kitchen and outside at your tailgate. Not only are the silicone lids beautifully designed, their functionality is undeniable. They prevent spills by creating an airtight, watertight seal around any rounded surface – a must have for transporting food in the car. At home, they are safe to use at high temperatures so you can use to help prevent stovetop splatters and retain steam during cooking. Additionally, they are made of microwave safe silicone material that allows for quick cooking and reheating so you can safely reheat any food that has been sitting out on your tailgate table for too long.
Spicy Korean BBQ Marinade by We Rub You, Queens, NY
MSRP: $8.00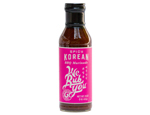 More than a marinade, we love using this Korean BBQ sauce from We Rub You for amazing chicken wings, exotic pulled pork tacos, corn salad with a kick, and just about everything in between. The experts and public agree, which is why the Spicy Korean BBQ Marinade won a sofi GOLD award in 2013 – the highest honor in the specialty food industry. It's versatility and delicately spicy flavor profile puts the perfect twist on an all-American tailgate. Despite being an Asian kitchen staple, the marinade is made in the USA in small batches with all natural, vegan ingredients with NO MSG, high fructose, nor artificial ingredients.
Santa Maria Seasoning by Oakridge BBQ, Kearney, MO
MSRP: $7.00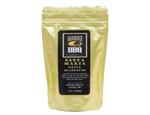 This is some serious barbecue rub. Don't believe us? The Santa Maria Seasoning has been named the Best Steak Rub in the Country three years in a row as a perfect salty/spicy/savory balance, making it a must have for any gourmet tailgate. We love it because you can put it on just about anything and get a sensational taste – all cuts of beef, veggies, seafood, pork, and chicken. As with all Oakridge BBQ rubs, this blend is 100% all natural with NO MSG, no fillers, no artificial colors, flavors, nor additives, and 100% gluten-free.
Cherry Chipotle Dipping Sauce by Not Ketchup, Los Angeles, CA
MSRP: $11.00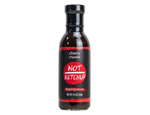 This smoky, sweet, tangy, and slightly spicy dipping sauce is made from ripe cherries and chipotle chili peppers – a combination that rivals the traditional ketchup condiment. We love it because it gives a complex, gourmet touch to tailgate staples like stuffed burgers, steak, French fries, chicken, sausage, meatballs, chicken wings, and glazed bacon. Just released this year, you won't find this condiment at any other tailgate!
All views in this review are the opinion of the author. My Subscription Addiction will never accept payment in exchange for a review, but will accept a box at no cost to provide honest opinions on the box. This post may contain affiliate/referral links. Read the complete My Subscription Addiction
disclosure
.